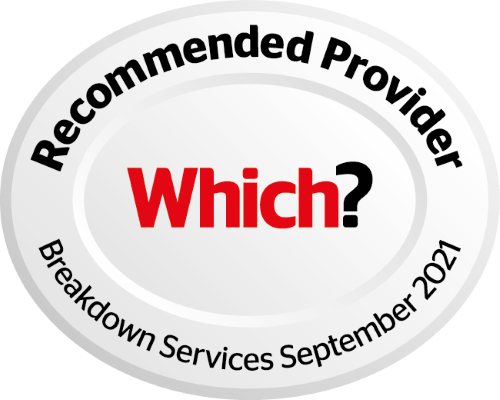 AA calls for free Christmas parking
Encourage lockdowns' online shoppers back to the high street to save our shops
(24 November 2020)
---
Breaking the speed limit jumped by up to 7% during lockdown
More people take to speeding on quieter roads
(24 November 2020)
---
Jingle bells in November
30% have started Christmas early this year
(24 November 2020)
---
Ban on new petrol and diesel car sales from 2030
Sparking the electric revolution - New cars from 2030 to be electric or hybrid
(17 November 2020)
---
Electric Avenues?
An investigation carried out by the AA has found that just one in six English councils have installed on-street charge points in residential areas
(12 November 2020)
---
The AA Fleet Life Cycle White Paper
AA clears backlog of vehicle recalls, reaching 5% in just 10 weeks
(20 October 2020)
---
Cowboy clampers desperate to return
A push by private parking firms to bring back the cowboy wheel clamping and towing scourge that was banned in 2012 has been uncovered by the AA's Motoring Policy Unit.
(15 October 2020)
---
Lockdown sinks confidence for 3 million drivers
Many drivers feel less confident on the road now than they did before the Covid-19 lockdown, according to AA Charitable Trust research
(16 September 2020)
---
AA rolls out EV support
AA rolls out EV Support Service in response to increased demand
(08 September 2020)
---
Almost half of drivers thinking of buying an Electric Vehicle
ITV Tonight 7.30pm Thursday 3 September 'Electric cars: are we ready?'
(03 September 2020)
---
Children shun parental driving habits
Parental 'reverse psychology' can steer learner drivers in the right direction – AA Driving School
(25 August 2020)
---
AA predicts coastal chaos for heatwave weekend
The AA is warning drivers to prepare before travelling during the heatwave, as the Met Office predicts temperatures of over 30 degrees this weekend
(7 August 2020)
---
Driving lessons back in Wales on Monday 27 July
Following the DVSA update that lessons can re-start in Wales from 27th July, the AA Driving School says it expects demand to soar above England's levels post-lockdown
(16 July 2020)
---
MOT Extensions-AA advice
Following the DfT announcement that mandatory MOT testing will return from 1 August, the AA is advising drivers to book in early to stay safe and legal on the road
(1 July 2020)
---
Huge surge in demand for driving lessons after lockdown
Surge of more than 500% week-on-week in driving lesson bookings since DVSA announcement
(30 June 2020)
---
Cyclists don't rate local infrastructure
Almost half of cyclists say that the cycle provisions provided by their local cancel are "bad", according to a study by the AA
(19 June 2020)
---
EV charge points outscore petrol stations two to one
There are more than double the number of electric vehicle charging devices compared to petrol stations, Department for Transport Data shows.
(11 June 2020)
---
Car driving behaviour worse since COVID-19 crisis
Lockdown stars: one in four think pedestrian behaviour has improved
(04 May 2020)
---
AA calls for pothole repairs while roads are quiet
With traffic greatly reduced on our roads the AA questions whether it might be a good opportunity to resurface more roads without causing disruption.
(30 April 2020)
---
Green P's. Drivers say electric charge point signs should go green
More than eight out of 10 drivers (85%) say that the signs for electric vehicle charge points should be turned green to make them more prominent according to an AA Survey
(30 April 2020)
---
Life after lockdown
One fifth of drivers say they will use their cars less once the lockdown is over
(27 April 2020)
---
Lockdown Car Journeys Plunge
Daily car trips during the coronavirus lockdown plunged to their lowest yet on Easter Sunday, falling to 20% of the normal level.
(14 April 2020)
---
Millions of Easter journeys cancelled
More than 20 million Easter journeys will have been cancelled as drivers heed Government advice to stay home
(8 April 2020)
---
AA partners with London Ambulance Service
The AA is helping London Ambulance Service with additional expert support to keep clinicians on the road during the coronavirus epidemic
(31 March 2020)
---
Looking after your car when you're not driving regularly
Tips on maintaining your car when it's not being used
(26 March 2020)
---
Budget 2020 – AA reaction
"A Budget to keep Britain moving and get us out of a hole" says AA president
(12 March 2020)
---
AA Statement on Smart Motorways
The measures announced by the Transport Secretary today are a victory for common sense and safety
(12 March 2020)
---
AA calls for an "electrifying" budget 2020
The AA is calling for an 'electrifying' Budget from the Chancellor next Wednesday (11 March 2020) to tackle climate change, unlock the nation's economic potential and improve road safety.
(07 February 2020)
---
BSM Instructor training features VR
Virtual Reality technology reduces training time from 5 to 3 months
(22 January 2020)
---
Carguments
Directions and backseat driving top argument causes
(20 January 2020)
---
Scrap VAT on EV's
AA research reveals 60% of drivers say removing VAT would help persuade them to buy an EV
(14 January 2020)
---
Walk this way
AA research has found that two in five members (43%) have a New Year's resolution about driving to kickstart the new decade, which equates to around 14 million drivers.
(9 January 2020)
---
Driving Home For Christmas
Christmas travel advice for 2019
(12 December 2019)
---
Dutch Reach
AA Trust supports the inclusion of Dutch Reach in highway code
(19 November 2019)
---
Operational Fleet Insight Report 2019
Operational Fleet Report 2019/20 launched by AA and Rivus Fleet Solutions. New fleet research reveals perception-reality gap
(14 November 2019)
---
Only 1 in 10 feel safer on smart motorways
Only one in 10 drivers (10%) say they feel safer on All Lane Running Smart (ALR) Motorway schemes compared to a traditional motorway according to a study by the AA.
(16 October 2019)
---
Parking wars: Half of UK drivers confess to bad parking habits
The AA Trust is warning drivers not to risk drink driving this summer after nearly two thirds claim they know when they are over the limit.
(12 August 2019)
---
Drink-driving this summer? Make it a double standard
The AA Trust is warning drivers not to risk drink driving this summer after nearly two thirds claim they know when they are over the limit.
(12 August 2019)
---
Charging Attitudes – Barriers to choosing an electric car
Despite rhetoric and challenging climate change targets, practical measures are needed before mainstream motorists will be convinced to buy electric vehicles, according to the AA president addressing a BP Chargemaster conference in London today.
(8 May 2019)
---
Five years of Think Bikes
More drivers are surprised by a cyclist or motorcyclist apparently 'appearing from nowhere' than they were five years ago, according to the AA Charitable Trust.
(27 March 2019)
---
Middle lane hogging is getting worse
Half of drivers think middle lane hogging and undertaking are getting worse according to new AA research, despite official statistics showing that the number of Fixed Penalty Notices (FPN) for careless driving have dropped by 8.4%
(21 March 2019)
---
IDP postal application service closes
The number of drivers applying for an International Driving Permit (IDP) has increased by more than a fifth compared to the same period last year as the AA is forced to stop issuing the document from 1 February 2019 as a result of Brexit.
(31 January 2019)
---
Dashcams can't replace cops in cars
Dashcams clearly have a role to play but more cops in cars are needed to reduce crime and deter uninsured drivers, according to the AA president in a letter timed to coincide with the Police Federation conference today.
(30 January 2019)
---
The life-and-death decisions that autonomous vehicles might have to make
More than half (59%) say that, should they be the 'passenger' in a fully autonomous vehicle, and it had no choice but to crash, it should put them at risk if the alternatives risked more lives according to a survey by the AA.
(28 January 2019)
---
Autumn petrol consumption rebounds to four-year high
Drivers' relief at the UK price of petrol falling 11.5p-a-litre during the autumn helped to drive monthly petrol consumption to its highest in more than four years, according to the latest AA fuel price report.
(17 January 2019)
---
Ex-pats may have to retake driving test if there's a no deal Brexit
Up to half a million ex-pats living in France and Spain may have to take new driving tests in those countries if there is no EU exit deal.
(14 January 2019)
---
AA Trust wins Prince Michael International Road Safety Award
The AA Trust has been awarded a prestigious Prince Michael International Road Safety Award for ten years of innovative road safety campaigns. The award was presented at a ceremony at The Savoy, London, on 11 December by HRH Prince Michael of Kent.
(11 December 2018)
---
AA launches new roadside patrol apprenticeship programme
The first group of apprentices has begun an innovative new programme to become the next generation of roadside AA patrols and vehicle inspectors. It comes at a time when the Government is encouraging employers to recruit and develop talent through apprenticeships.
(4 December 2018)
---
Half of drivers believe that drink drivers are more likely to be caught at Christmas
Half of drivers (48%), expect that those who drink and drive are likely to be caught at Christmas, compared with only one in three (30%) who say offenders are likely to be caught throughout the year, according to a poll by the AA.
(1 December 2018)
---
New AA technology wins award for user-friendly design
Drivers will be able to report a vehicle breakdown online thanks to new technology from the AA, which has won an award for its user-centric design process – even before it has launched.
(29 November 2018)
---
More than 25,000 number plates are stolen every year
A fifth say that if they were missing only one number plate they would assume it had fallen off but it only takes one plate to change the identity of a vehicle
(26 November 2018)
---
Pothole crashes most likely to involve cyclists or bikers
Crashes resulting in injury and caused by a poor road surface are three times more likely to involve a cyclist or biker than all crashes, reveals the AA, as National Road Safety Week shines a light on the dangers faced by those on two wheels.
(19 November 2018)
---
Phantom traffic jams and road closures top excuses for delays
Overall, more than half (51%) of drivers admit to telling white lies when late for work or a social event - with traffic taking the brunt of the blame, even when it isn't true. That's according to an AA-Populus poll of more than 20,500 drivers.
(8 November 2018)
---
Don't let tiredness creep up on you
New research published by the AA Charitable Trust to launch a nationwide campaign alerting drivers to the dangers of drowsy driving reveals that one in eight (13%) UK drivers admit falling asleep at the wheel. The campaign features a thought-provoking advert.
(2 November 2018)
---
Drivers in the dark over defective light danger as the clocks go back
Thousands of cars with defective lights will present a greater hazard on the roads when the dark evening commute returns from Monday 29 October. AA patrols have highlighted that, in this early stage of winter, the plague of vehicles with a defective front or rear light becomes more apparent than ever.
(26 October 2018)
---
Brexit could mean permanent British Summer Time
Two fifths of UK drivers support a permanent British Summer Time, while 45% of Scottish drivers are opposed to any change, but in the event of a Brexit deal, the UK would be obliged to implement a permanent Summer Time effectively implemented from next October, following a decision from the European Commission.
(24 October 2018)
---
October fuel price update - fuel industry pumps up driver misery
Oil above $85 a barrel, and speculation that it might hit $100, has spurred the fuel industry to pump up the fuel price misery for drivers. Increased profit margins are adding a further £1 to a tank of petrol, the latest AA Fuel Price Report concludes.
(20 October 2018)
---
2032 target is well-intentioned but impractical
The Government's 2040 targets for zero emission cars are vague and unambitious, according to the Business, Energy and Industrial Strategy Committee which today has recommended a clear, precise target for new sales of cars and vans to be zero emission by 2032.
(19 October 2018)
---
Rumours by Fleetwood Mac voted the best album to drive to
This year is the 70th anniversary of the album, and our new poll coincides with the first ever National Album Day which takes place on Saturday 13 October 2018. Throughout this week musicians, producers, songwriters, record labels and the public will be celebrating their mutual love of the album format.
(11 October 2018)
---
AA leads call for a new 'slow down, move over' rule
Following the death of three roadside technicians in 12 months, the AA and other breakdown organisations, have joined forces to call for enhanced motorway safety rules to protect road users as well as recovery patrols.
(11 October 2018)
---
Pump price war looms as wholesale costs slump 3p a litre
A slump in wholesale prices should trigger a supermarket pump price battle, but mid-September's AA Fuel Price Report finds that average petrol and diesel pump prices have continued to rise to new four-year highs despite wholesale costs turning downwards from early September onward.
(22 September 2018)
---
Fleet managers frustrated with 'anti-diesel rhetoric'
Businesses believe that diesels have gained an unfair reputation for harmful emissions according to new joint research from the AA and BT Fleet.
(20 September 2018)
---
Pride of the North: Yorkshire AA Patrols bring home the glory at AA awards
George Flinton from York has been named AA Patrol of the Year and Chris Ross from Leeds, AA Recovery Patrol of the Year for 2018
(11 September 2018)
---
How to stop drivers using hand-held mobiles
Destroying phones of distracted drivers more of a deterrent than current penalties according to an AA poll.
(6 September 2018)
---
School run traffic chaos
More than half of parents say they experience 'traffic chaos' outside schools at drop off and pick up times, despite headteachers asking parents to try to avoid using the car on the school run.
(3 September 2018)
---
August Bank Holiday travel advice
A recent AA-Populus survey of 20,082 AA members found that 45% are likely to be on the road during the four-day period, either travelling on holiday or an outing. The Great British bank holiday getaway will start from lunchtime on Friday (24 August) as people take advantage of the final weekend of summer.
(22 August 2018)
---
Car-municate this summer
Two thirds (66%) of drivers wish their car would give them the heads-up when it's going to let them down, and strand them by the roadside, according to an AA poll.
(21 August 2018)
---
Where's your head at?
Life-admin, the future, money and meal planning are all piling a mental load on the UK's drivers as new AA research reveals what they really think about behind the wheel.
(17 August 2018)
---
The shocking state of Britain's pavements
Drivers who are told by politicians to leave the car at home and walk or cycle for short journeys are running the gauntlet of potholes and poor pavements.
(9 August 2018)
---
AA called to three pets a day locked in vehicles last summer
With temperatures hot enough to soften tarmac, the AA and chocolatier Choccywoccydoodah have joined forces to highlight the dangers of leaving dogs in hot cars, even for a few minutes.
(26 July 2018)
---
Driving is now seen as a bigger threat to teenagers than gun and knife crime
In the last ten years there has been a 50% increase in the number of people who think driving represents the greatest threat to teenage safety, rising from 11% to 17%, according to research from the AA Charitable Trust on its tenth anniversary.
(23 July 2018)
---
Councils bet on a mild winter and mere 12% increase in pothole funds
After analysing English councils' 2018/19 budget submissions to the Government, the AA has uncovered a £3.7 million cut in gritting services.
(20 July 2018)
---
A third of drivers would like to own an Electric Vehicle
Most drivers still see too many barriers to their early adoption of electric vehicles (EVs) despite the Government's commitment to phase out the sale of new petrol and diesel cars by 2040, according to the AA president giving a keynote presentation to the LowCVP annual conference.
(12 July 2018)
---
Learner lessons and driving tests are being abandoned due to potholes
Potholes should be included in the hazard perception test and Highway Code as the plague on UK roads is now negatively affecting learner drivers, according to The AA.
(2 July 2018)
---
Shame-fuel behaviour – forecourts give their customers a pounding
More than a month after petrol and diesel wholesale costs peaked, following oil's rise to $80 a barrel, barely a third of potential pump savings have been passed on to motorists, says the latest AA Fuel Price Report.
(22 June 2018)
---
AA unveils rainbow vans in support of Pride in London
Colourful rainbow AA vans have been spotted out on the road across the UK, leading to the revelation that the AA is the latest sponsor of Pride in London.
(18 June 2018)
---
Fuel blockades in France 2018
As the annual exodus of many drivers setting off for France gathers pace, protesting French farmers have started to blockade refineries and fuel depots across the country.
(13 June 2018)
---
Car beats public transport into city centres
As train travellers struggle with new timetables, AA analysis of latest government journey time statistics, based on modelling theoretical journey times, shows that commuters in cars beat those on public transport into city centres by at least half an hour.
(8 June 2018)
---
Pump prices continue to rise
Pump prices continued to rise over the weekend despite wholesale prices stabilising and falling over the past fortnight.
(4 June 2018)
---
L-ife in the fast lane
As the law changes to allow learners on motorways new AA-Populus research shows high levels of nerves and motorway avoidance in new drivers.
(4 June 2018)
---
Latest fuel prices - independents start to undercut supermarkets
Following a fall in the price of oil, lower wholesale prices allow some independent fuel retailers to undercut supermarket pump prices in expensive areas.
(1 June 2018)
---
Which? recommended breakdown providers 2018
The AA has been awarded Which? Recommended Provider status for two consumer and three manufacturer categories and was the only provider to get five stars for 'fix at roadside'.
(26 May 2018)
---
Driving licence as important as degree or marriage
AA Charitable Trust calls for support to continue giving driving lessons to teenage care leavers as new AA-Populus research shows that young drivers value their licence on a par with a degree or getting married.
(10 May 2018)
---
Roads in worse state than ten years ago
Nine out of 10 drivers say roads are worse now compared to 10 years ago according to our latest study. Comparing conditions more recently, two fifths of drivers rated their local, residential streets as 'poor' in March 2018, compared to only a third of drivers just 12 months before.
(4 May 2018)
---
AA welcomes radical new cyclist detection safety test
Nissan LEAF charges ahead with 5 star result as cyclist-detection with automatic emergency braking is included for the first time in Euro NCAP safety tests.
(25 April 2018)
---
It's going to be a busy Easter on the roads
With Easter falling early this year and a longer wait until summer, this bank holiday weekend is likely to be one of the busiest on the roads in recent years. Traffic is expected to peak on Easter Saturday, while most plan journeys to visit friends and family.
(26 March 2018)
---
Young drivers twice as likely to be driven by a mobile maniac
AA-Populus research shows young drivers more likely to be driven by a driver speeding, drunk or using a hand held mobile phone. To tackle this problem, The AA Charitable Trust has made £50,000 worth of road safety education funding available to schools and colleges across the UK.
(14 March 2018)
---
The beast from the east – six days of snow followed by a blue Monday
Six days of snow and ice has left car insurers staring at a collective bill of £35 million, according to AA estimates, while the AA attended over 108,000 drivers who needed roadside assistance – or digging out of snowdrifts during the big freeze.
(6 March 2018)
---
A year on, are new mobile phone offences working?
The number of drivers issued with fixed penalty notices (FPNs) for using a handheld mobile phone at the wheel has dropped by more than 40% since the penalties doubled, a Freedom of Information request by the AA has revealed.
(1 March 2018)
---
How to beat the 'beast from the East'
Met office weather warnings of sub-zero temperatures and snow suggest travel will be a misery from Monday morning, especially for eastern and northern counties of the UK. Both road and rail are likely to be disrupted, making travel difficult.
(26 February 2018)
---
Investment in local roads maintenance
Only 15% of drivers say that local roads are maintained to a high standard, compared with two thirds who agree that motorways are well maintained.
(26 February 2018)
---
$5 drop in oil price brings minimal return for UK drivers
An end to seven and a half months of rising prices, but supermarket price battle is more jaw-jaw than war-war according to the latest AA fuel price report
(17 February 2018)
---
What's the chance of getting caught for a driving offence?
Two thirds of drivers (65%*) feel they can get away with offences like tailgating and lane hogging because of a lack of police presence on UK roads.
(22 January 2018)
---
Make it #home4christmas
To help ensure the 13 million drivers taking to the roads get home safely, the FIA Foundation and the AA Trust, together with M&C Saatchi and Mad Ruffian have launched a hard‐hitting anti‐text driving Christmas campaign. #home4christmas
(20 December 2017)
---
Christmas travel advice
Friday 22 December will be the busiest on the roads this festive season as the get-away from work combines with last minute shopping traffic.
(15 December 2017)
---
AA calls for life-saving changes to the Highway Code
We've written to Road Safety Minister Jesse Norman MP proposing potentially life-saving changes to the Highway Code in an effort to improve safety on the nation's motorways, following two recent deaths and a series of serious incidents.
(15 December 2017)
---
Caught in a trap
We've launched a campaign to fight back against rampant ticketing by council and private parking enforcers, to ensure that first-time offenders in bus lanes and yellow box junctions get a warning letter instead of a fine
(11 December 2017)
---
New world record for petrol car fuel economy
AA Car Genie telematics data has been used to track a journey from Land's End to John O'Groats and to prove a new world record for fuel economy
(6 December 2017)
---
Young drivers racing sat navs
Some young drivers are playing a dangerous game racing their sat navs, warns the AA Driving School as changes to the driving test come into force from Monday 4 December.
(4 December 2017)
---
More drivers feeling pressure to drink and drive this Christmas
One in six (17%) drivers say pressure to have a drink when driving increases at Christmas. Six years ago it was only One in twenty (5%).
(2 December 2017)
---
AA responds to the Autumn Budget 2017
Continuing to freeze fuel duty avoids a fallout on the forecourts in a budget that has helped set the scene for the future of motoring.
(22 November 2017)
---
Autumn Budget 2017
British drivers are at a crossroads, forced to choose between familiar petrol and diesel cars, of which new sales are set to be banned from 2040, and cleaner alternatives but the Chancellor should not use his next Budget to punish diesel drivers.
(15 November 2017)
---
Switching from diesel
41% of AA members own diesel cars but when asked if their next car will be diesel this drops 60% to just 16%. Overall a third of AA members aim to switch from diesel and petrol for their next car purchase, according to a major AA-Populus survey of 19,308 drivers.
(9 November 2017)
---
October fuel price update
Inflation at its highest for more than five years has been partly fuelled by the 'rocket and feather' pump pricing the Office of Fair Trade dismissed as unproven in 2013. Average UK petrol prices are up to 2p a litre or £1 a tank higher than they should be, the AA Fuel Price Report concludes.
(21 October 2017)
---
Refuge Areas on Smart motorways should be closer together
When breaking down on a Smart motorway without a hard shoulder, a third (32%) of drivers are only prepared to drive up to a quarter of a mile in order to reach an Emergency Refuge Area (ERA) before stopping in a live lane, according to a study by the AA.
(10 October 2017)
---
Gale force winds causing disruption on roads
As Storm Ophelia brings gale force winds and travel disruption to UK roads, the AA is issuing advice for drivers braving the storm.
(16 October 2017)
---
X-Men star Michael Fassbender becomes latest FIA Road Safety Ambassador
On World Sight Day, the FIA and the AA have called for drivers to check their vision as part of the latest instalment of a global road safety campaign.
(12 October 2017)
---
Trouble remembering where you parked?
Car Genie, our new connected car technology, is reuniting drivers with their lost and stolen cars
(11 October 2017)
---
Three million cars still show a tax disc
Most people would run a mile at the sight of a tax reminder, but three million drivers are still clinging on to their redundant windscreen tax disc, AA research has uncovered.
(1 October 2017)
---
September fuel price update
UK petrol prices have hit a six-month high as drivers in small rural towns have been left reeling by a price storm that has added 4p to a litre and more than £2 to a tank of petrol, according to the latest AA Fuel Price Report.
(21 September 2017)
---
Report highlights alternative fuels investment anxiety
A report jointly commissioned by the AA and BT's Fleet Solutions reveals business and SME anxiety about the investment required into the UK's electric vehicle infrastructure to support the alternatively fuelled fleets of the future.
(13 September 2017)
---
August bank holiday travel 2017
15 million leisure journeys expected over a packed weekend of music and leisure events with final festivals of summer.
(24 August 2017)
---
How to keep track of where you park at summer festivals
In the run-up to the last big outdoor events of the summer we've got parking advice including tips on how to keep track of your car.
(22 August 2017)
---
August fuel price update
The latest AA Fuel Price Report shows that, across the board, average UK pump prices are back to where they were at the beginning of June, wiping out the gains of two supermarket price wars that month.
(19 August 2017)
---
Young drivers most likely to embrace electric driving
Whether the Government's aim to stop the sale of petrol and diesel cars by 2040 is practical or not, new AA research shows that it's the younger generation leading the way in embracing electric car technology.
(21 August 2017)
---
Drivers say seat belt campaign the most effective
More than a third of drivers think the campaign to get people wearing seat belts has been the most effective at improving road safety.
(17 August 2017)
---
Drivers shun 'pay-by-phone' parking spaces
Seven out of 10 drivers say they're more likely to drive by rather than park in a bay which requires payment by phone according to new AA research.
(9 August 2017)
---
July fuel price update
Over the past year, UK drivers have suffered on average a 5.4p-a-litre hike in pump prices as a consequence of the post-referendum weakening of the pound against the dollar.
(22 July 2017)
---
AA Trust launches Drive Electric
The AA Trust has launched the first ever Drive Electric course, free of charge and specifically geared to those who want to get the best out of driving electric vehicles (EVs).
(20 July 2017)
---
Have a break, not a breakdown this summer
With summer storms forecast to coincide with the start of the school holidays, the AA is warning of potential traffic disruption over the next few days.
(20 July 2017)
---
Overgrown bushes hide speed limit and other warning signs
An AA-Populus Driver Poll of more than 16,000 found that two fifths (40%) of drivers say that speed limit and warning signs being blocked by overgrown foliage on local roads are causing problems.
(20 July 2017)
---
£1-coin parking traps allow councils to coin in the fines
More than one in five UK councils has yet to convert all their parking ticket machines to accept the new £1 coin, a Freedom of Information (FOI) request for the AA has discovered.
(17 July 2017)
---
Councils cut highways budget
An AA investigation has found that three out of five (62%) local authorities in England have cut their overall highways and transport budget this year compared with 2016/17.
(13 July 2017)
---
Paris is top destination for Brit drivers abroad
Last year we made more than 6 million car journeys abroad – 2.6 million by Eurotunnel and 3.65 million on ferries.
(10 July 2017)
---
AA Public Statement
Important information about our AA Shop on-line customers' personal data
(7 July 2017)
---
Drivers are avoiding hard shoulders converted to running lanes
Despite all the talk about improving traffic flow and easing congestion by having more lanes, it seems that drivers are voting with their wheels by avoiding converted hard shoulders and clogging up the other lanes/
(29 June 2017)
---
June 2017 fuel price update
Oil has fallen below $50 a barrel for the second time this year but drivers are losing out at the margins: those with petrol cars hit at the commodity market level and those with diesels losing out on the forecourts.
(17 June 2017)
---
AA renews call for a diesel scrappage scheme on National Clean Air Day
As the Government closes its consultation on tackling air quality across the UK, three quarters (75%) of AA members say they'd like to see a diesel scrappage scheme.
(15 June 2017)
---
One Honda Jazz. 844 miles. A world record to beat…
Our patrol of the year and recovery patrol of the year provided the official adjudication and vital support for a Land's End to John O'Groats world fuel economy record attempt by BBC transport correspondent Paul Clifton and Honda research engineer Fergal McGrath.
(9 June 2017)
---
Britain's love affair with the car blooms
Eighty per cent of drivers really do enjoy driving and at least half of all drivers will drive to their holiday destination this summer, but the renewed love affair with the car isn't about what's under the bonnet but more about what goes on inside the car.
(2 June 2017)
---
May 2017 fuel price update
£2 a tank cheaper to fill up at a supermarket – for the third month, but a third wholesale price surge in six months threatens.
(19 May 2017)
---
Tailgating is Britain's most irritating driving habit
Tailgating has been ranked the most irritating habit of drivers on UK roads for six out of the past seven years according to research by the AA.
(17 May 2017)
---
Top ten European driving routes revealed
The top ten driving start points and destinations in Europe have been revealed. Based on journeys downloaded from AA route planner, Paris is the top destination for holiday-makers driving in Europe, while Calais is the top departure point.
(8 May 2017)
---
April 2017 fuel price update
The latest AA Fuel Price Report shows that after a short-lived supermarket price war, which dropped petrol at the pump from 120.1 p/litre in early March to 117.4 p/litre in early April, petrol is already back to 118.7 p/litre – with the potential to go back above 120p in the coming fortnight.
(22 April 2017)
---
Tackling poor urban air quality - seven out of 10 drivers would support a scrappage scheme to help take older diesel cars off the roads
In a week when speculation is rife about the future of diesel vehicles and the Government continues to feel the heat over air quality, an AA-Populus study of more than 20,000 AA members has found high levels of support for a diesel scrappage scheme.
(8 April 2017)
---
The plague of potholes isn't going to be filled anytime soon
According to the 2017 ALARM (Annual Local Authority Road Maintenance) report, one in six local roads won't be fit for purpose in five years' time.
(28 March 2017)
---
Are drivers avoiding lane 1 on M25 Smart motorway?
Highways England's year two evaluation of the M25 Smart motorway schemes between junctions 5-7 and junctions 23-27 shows a welcome benefit from the schemes but drivers remain nervous and confused.
(21 March 2017)
---
Supermarket price war
A cut of 'up to' 2p a litre in the cost of fuel on supermarket forecourts this week has taken the average prices of petrol and diesel to their lowest since mid January.
(18 March 2017)
---
Pharrell Williams says don't text and drive
Images of stars from the worlds of sport and showbusiness including Pharrell Williams will appear across the UK as part of a billboard campaign that is being spearheaded by the FIA.
(10 March 2017)
---
Traffic Penalty Tribunal upholds landmark appeals
Bus lane appeals upheld today by the Traffic Penalty Tribunal call into question the way bus lanes are enforced in city centres across the UK.
(9 March 2017)
---
Budget 2017, AA response
Motoring-lite budget brings pump relief but with missed opportunities to help remove the burden on young drivers.
(8 March 2017)
---
Budget 2017. IPT policy needs an urgent rethink
The AA is warning drivers to 'brace for impact' ahead of the Budget as, while Fuel Duty is likely to remain frozen for another year, a further increase in IPT could be announced.
(5 March 2017)
---
AA and Think! ask drivers to convert their glovebox to a 'phone box'
Perhaps surprisingly, one in six British drivers still put gloves in their glovebox, according to a recent survey from the AA. This comes at a time when the AA and Think! are encouraging drivers to make the glovebox the phone box.
(3 March 2017)
---
AA Trust and Think! hit cinemagoers with anti-text driving ad
Since 2011 the number of casualties caused by drivers distracted by their mobile phones has increased by a quarter (24%). The AA Charitable Trust and Think! are raising awareness of the dangers of distracted driving with a new ad by adam&eveDDB to be shown in cinemas, video on demand, and online.
(1 March 2017)
---
Gas guzzlers rewarded under new VED scheme
More than half (51%) of drivers are unaware of upcoming changes to car tax for brand new vehicles registered.
(13 February 2017)
---
Internet shopping fuels rise in road traffic
The AA says that the increased demand for home deliveries caused by the growth in online shopping has contributed to the increase in vehicle miles.
(9 February 2017)
---
Don't use your airbag for a pillow!
Eight out of ten drivers have driven even though they said they were very tired.
(8 February 2017)
---
Latest road casualty statistics
Pedestrians, cyclists and other vulnerable road users account for three fifths of all killed or seriously injured incidents.
(2 February 2017)
---
AA celebrates 20 years of Euro NCAP
20 years ago, in February 1997 and supported by the AA, Euro NCAP published the UK's first independent new car crash test results and safety ratings for a group of seven superminis, and exposed really serious safety concerns.
(2 February 2017)
---
Should the Police be able to seize offenders' mobile phones?
Mobile phone use behind the wheel is so prevalent, that law-abiding drivers are getting more frustrated with offenders. Two thirds (65%) would support the police seizing the mobiles of offenders and retaining them.
(27 January 2017)
---
January fuel price update - Petrol back above 120p a litre
Pumps across the South East and rural areas have seen the cost of petrol jump above 120p a litre this week. The last time drivers faced prices this high was in December 2014.
(19 January 2017)
---
Blustery showers and 'thundersnow' creating hazardous driving conditions
With harsh winter weather threatening to bring hazardous driving conditions across the UK, the AA is issuing advice to help drivers navigate the roads safely.
(12 January 2017)
---
One in five drivers would volunteer to fill potholes AA survey finds
One in five (20%) drivers would volunteer to fill in potholes for councils, potentially helping to cut the UK's huge backlog of road surface repairs. This follows a rural scheme Devon County Council put into action last year.
(6 January 2017)
---
Return to work breakdown blues
The main return to work day (Tuesday, 3 January) is expected to be one of the busiest of 2017 for car breakdowns, says the AA, as many vehicles get left unused over the festive period.
(30 December 2016)
---
Christmas drink-drivers – nearly two-thirds deliberately got behind the wheel
Nearly two-thirds of drink-drivers arrested in the run-up to and during the past three Christmases were at least twice over the alcohol limit.
(30 December 2016)
---
Christmas travel advice - Friday 23 December busiest day for traffic
Friday 23 December will be the busiest on the roads this festive season as Christmas journeys combine with regular commuter traffic and around 12 million drivers hit the roads.
(22 December 2016)
---
Supermarket pump prices, following the usual track of lagging behind rivals' increases, have given temporary relief to drivers facing the impact of a 20% rise in the oil price over the past month, according to the latest AA Fuel Price Report.
(17 December 2016)
---
Car jacking on the increase as young AA employee targeted in terrifying ordeal
Earlier this week a young AA customer service adviser's car was attacked by a thug wielding an axe when he stopped in his car in Halesowen. Luckily he managed to lock his doors and drive away with a smashed rear passenger window.
(16 December 2016)
---
#NeverTextDrive – AA Trust launches new safety campaign
More than two million car passengers would do nothing if their driver used a hand-held phone whilst driving, according to new research for the AA Charitable Trust which today launches a hard-hitting campaign to try to change attitudes and behaviours around driver distraction.
(25 November 2016)