23 July 2018
In the last ten years there has been a 50% increase in the number of people who think driving represents the greatest threat to teenage safety, rising from 11% to 17%, according to research from the AA Charitable Trust on its tenth anniversary.
This means it has risen above gun and knife crime in people's perception of dangers to young people (which has dropped from 25% to 16%).
Drugs have remained at the top of the list (rising 31% to 39%), with drinking taking second place (dropped 25% to 19%).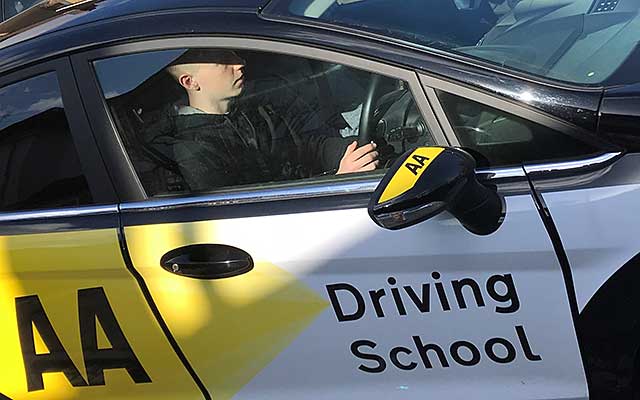 Crime in London
Recently there have been well-publicised statistics about the prevalence of knife crime, particularly in London. This is reflected in the AA-Populus figures, which show 33% of Londoners think gun and knife crime is the biggest threat to teenagers – far higher than the national figure.
What do you think is the greatest risk to the safety of teenagers?
10 years ago*
appropriate:
5 years ago **
Today***
Drugs
31%
35%
39%
Drinking
25%
28%
19%
Driving
11%
15%
17%
Gun and knife crime
25%
13%
16%
Road accidents still the single biggest killer
However, globally, road accidents are the single biggest killer of teenagers. And the latest UK statistics show that 889 16-19-year-olds were killed or seriously injured in cars in 2016.
Edmund King, Director of the AA Charitable Trust, said: "Ten years is a long time in the life of roads and driving, but the issues around young drivers have remained prevalent throughout.
"Young drivers have been a particular focus for us and it is good that the message about the risks they face on the roads is finally starting to sink in.
"Young people are far more at risk in a car than they are from gun or knife crime, and being aware of the risks is the first step towards reducing those risks. Parents, carers and young people themselves can help manage the dangers teenagers face on the roads through education and driver training.
Young people are far more at risk in a car than they are from gun or knife crime, and being aware of the risks is the first step towards reducing those risks
"Since the AA Charitable Trust was founded, we have seen many changes to our roads, such as smart motorways, increasing traffic volumes and worsening road conditions.
"We have tried to ensure that we have always supported the UK's drivers through the changes of the last ten years with our courses and campaigns."
Funding courses and campaigning
In the ten years the Trust has been running it has funded hundreds of thousands of pounds worth of driver improvement courses targeting young drivers, nervous drivers, motorway driving skills and electric vehicle driving. It has also run a number of award-winning road safety campaigns including Think Bikes, Driver Distraction and Designated Driver.
Drive Motorway courses
It has recently announced £20,000 worth of free Drive Motorway courses, specifically aimed at helping new drivers who missed the chance to take lessons on the motorway, the opportunity to receive professional motorway driving tuition.
To apply for a free 'Drive Motorway' course please visit the AA Driving School's facebook page and click 'send message'.
Please include the following in your message:
your name
contact details
postcode
year you passed test
preferred time/date of lesson, and
vehicle transmission type (manual/automatic).
---
*Populus surveyed 5,801 AA members in an online poll between 23 May and 2 June 2008
** Populus surveyed 19,859 AA members in an online poll between 14 and 22 February 2013
***Populus surveyed 18,633 AA members in an online poll between 17 and 24 October 2017