Exclusively available for Silver and Gold AA Members
Provided by LeasePlan UK Limited. AA Financial Services is a credit broker and not a lender.
Our best deals
The prices shown are for a typical 36 month term and 8,000 miles a year, and include comprehensive car insurance, servicing and maintenance, vehicle tax and VAT.
What is Smart Lease?
It's the new way to drive a brand-new car.
Fully insured car included, which protects the car and driver
Servicing and maintenance included
And if things change, end your term with no penalties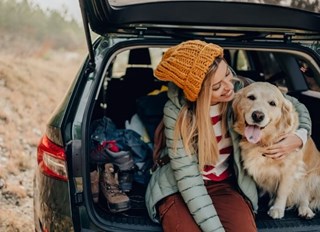 What's included?
For a single monthly price with no hidden charges, you get a brand-new car with all the Smart Lease package benefits. And the clear price up front means you don't have to worry about unexpected bills ahead.
Rental costs of your chosen car
Fully insured car included
Service, maintenance and repair costs
Vehicle tax
Single change of term or mileage
No early termination fees for cancelling early if a critical life event occurs
Generous end of contract damage waiver
Free delivery and collection
Add your partner or spouse onto your lease for free
24/7 Accident management
Smart Lease is flexible to provide the type of car you need, from 2 to 4 years, and for the mileage you drive. It just takes 4 steps to get a quote.
1
Browse and select your next car
2
Choose the term and mileage
3
Complete our simple enquiry form
4
Get a call back usually within an hour
Learn more about leasing
It all sounds simple so far, but is there more to leasing? Don't worry, our guides explain the details and can help you make the right choice.

Important information
AA Smart Lease is provided by LeasePlan UK Limited, which is authorised and regulated by the Financial Conduct Authority (FCA), Financial Services Register number 312989.
The AA is a trademark of the AA Group and AA branded companies, and is used with permission under licence to LeasePlan UK Limited. LeasePlan UK registered office: 165 Bath Road, Slough SL1 4AA. Registered in England and Wales number 1397939.
AA Financial Services Limited is a credit broker and not a lender.
AA Financial Services Limited is authorised and regulated by the Financial Conduct Authority. Registered Office: Fanum House, Basing View, Basingstoke, Hampshire RG21 4EA. Registered in England and Wales number 912211.
¹ Life-event break clauses explained
Life can be unpredictable and throw unexpected challenges at you – that's why we include life-event break clauses into every Smart Lease contract.
Once you've had your Smart Lease car for more than 6 months, you qualify for the life-event break clauses. This means you won't be charged an early termination fee if you need to cancel your lease for these specific life events:
death of you or your partner – where it's not the result of alcohol, solvent or drug abuse

loss of driving licence for medical reasons for 6 months or more – excluding conditions that were pre-existing when the term commenced

redundancy – excluding voluntary redundancy, early retirement, and termination of contract by agreement or dismissal

divorce or the dissolution of a civil partnership
The early termination cover included within this product allows for the vehicle to be returned in the event of the loss of your licence due to a newly diagnosed medical condition.
Find out more about DVLA reportable medical conditions.
You're not required to inform us about any medical conditions at this stage, unless they render you unable to drive now, but we may require evidence of them to process a claim.
---