Best used fuel-efficient cars
10 fuel efficient cars for under £6,000 that can bring your running costs down.
Looking to switch to a car that's cheaper to run? Here are 10 great options across a range of fuel types.
It's no secret that fuel costs have spiralled in recent months, with the price of petrol and diesel reaching record highs on numerous occasions.
If you're driving a car that's not very efficient, this will have become even more apparent with how often you're filling up, and the cost of doing so. Driving a fuel-efficient car has never been as important, but what are the best options at a more affordable budget of £6,000? Let's take a look.
Volkswagen Up!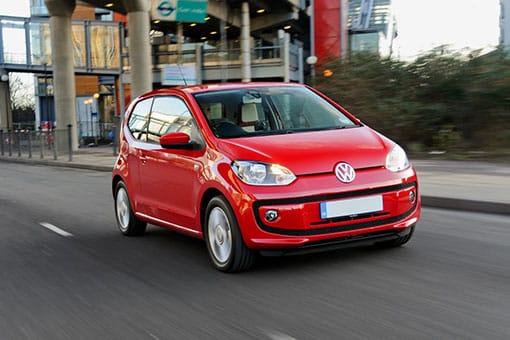 When looking to save fuel, opting for a smaller car is often a fantastic option as they're lighter and use smaller engines that don't require as much fuel. One of the best small cars on the market is the Volkswagen Up!.
On sale since 2011, it's ideal around town thanks to its small dimensions, yet surprisingly competent at higher speeds too. Roomier than you'd expect a car of this size to be, its small 1.0-litre petrol engine is able to return 62.8mpg, while CO2 emissions of 105g/km mean you'll pay just £20 a year in car tax.
Find a used Volkswagen Up on AA Cars
Toyota Aygo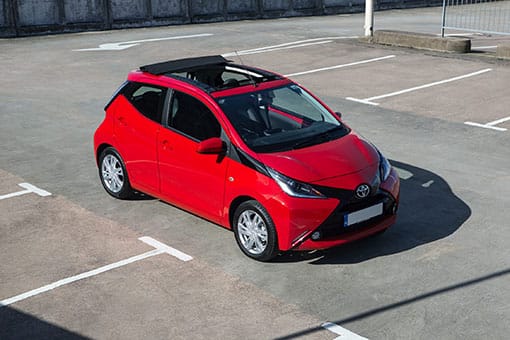 In a similar vein to the Up!, Toyota's Aygo is an ideal choice for those looking for something more fuel efficient. A sibling car to the Citroen C1 and Peugeot 107/108, first-generation Aygos are available from around £1,000, though if your budget can stretch we'd recommend the second version - introduced in 2014 - which costs from around £5,000.
These newer models are better to drive, come with more equipment and also look more stylish, with Toyota giving the front end a bold 'X' design from contrasting black paint. With a small 1.0-litre petrol engine under the bonnet, Toyota claims it can return up to 68.9mpg, while CO2 emissions of 95g/km give it free car tax too. You've also got the added bonus of low insurance groups, which makes the Aygo a great choice for new drivers.
Find a used Toyota Aygo on AA Cars
Volkswagen Golf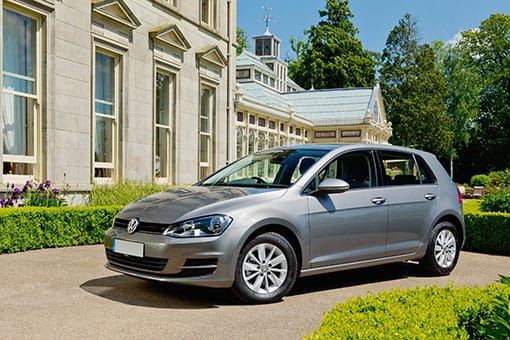 If you do a lot of miles and want to reduce your running costs, a diesel car will likely make more sense than a petrol one. Some of the best diesel engines come from Volkswagen, and its classy Golf is an ideal option here.
The brand's 1.6-litre TDI unit is particularly good on fuel, and especially in 'BlueMotion Tech' guise, which got various tweaks to make it even cleaner. If you can stretch to a seventh-generation Golf (sold between 2012 and 2020), that would be where our money would go, with these getting a particularly upmarket interior and more modern look. With Volkswagen claiming up to 74.3mpg, and CO2 emissions of 99g/km, it's another car that won't cost anything in car tax.
Find a used Volkswagen Golf on AA Cars
Toyota Prius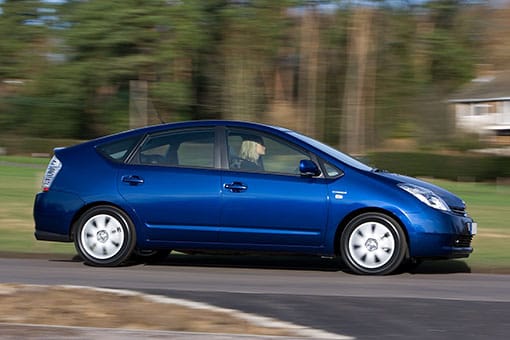 Choosing a hybrid or electric car is a great way of reducing your fuel bulls, though these models are typically newer and out of budget here. However, Toyota's Prius is a hybrid that sneaks comfortably within this price bracket and costs from as little as £3,000.
The Prius is fantastic around town, where its hybrid system works at its best. For this budget, you're best off looking at a second-generation car (sold between 2004 and 2009) with Toyota claiming a fuel economy figure of 65.7mpg, while you'll only pay £10 to tax it for a year.
Find a used Toyota Prius on AA Cars
BMW 3 Series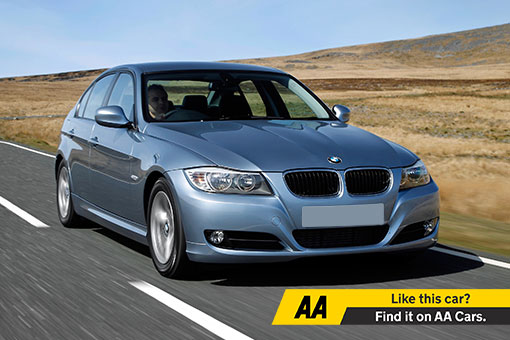 Just because you're looking to save money on fuel, it doesn't have to mean you can't choose a more upmarket car - as BMW's 3 Series shows. This sleek executive car is available with some particularly efficient diesel engines, in models such as the 318d and 320d.
But the car to go for is the 320d Efficient Dynamics, which despite using a more powerful 161bhp 2.0-litre diesel unit, can manage a remarkable 68.9mpg and costs just £20 a year. It's fun to drive too, while you get a very premium interior to go with it.
Find a used BMW 3 Series on AA Cars
Citroen DS3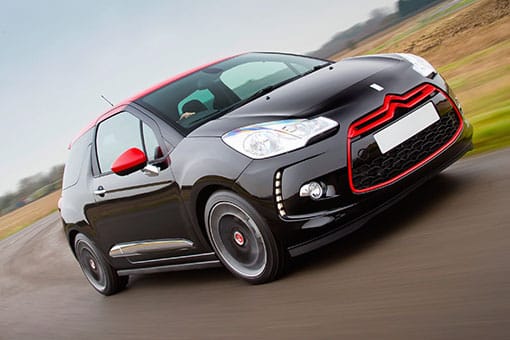 Before being a standalone brand, DS was part of Citroen, with the DS3 being its very first model. Despite launching back in 2010, this hatchback remains a very stylish choice, standing out with its modern and youthful design, while it's also good to drive and gets a relatively high-quality interior too.
But for those looking to reduce their running costs, the DS3 is also offered with some very efficient diesel engines - particularly versions equipped with the 1.6-litre HDI 'Airdream' unit. With this, Citroen claims it can return up to 74.4mpg, while it's another model that won't cost a penny in car tax.
Find a used Citroen DS3 on AA Cars
Honda Insight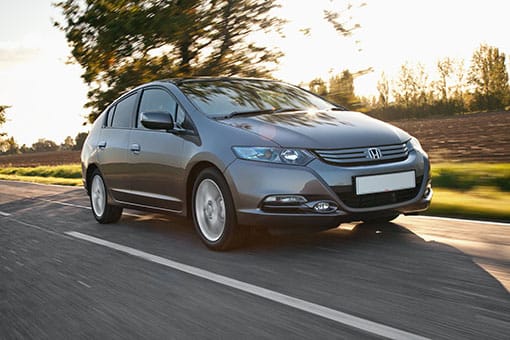 Honda was another early pioneer when it came to hybrid cars, with its Insight model now being a great option for those in the market for an affordable used hybrid. The second-generation Insight is the model to go for and was launched in 2009 as a Toyota Prius rival.
It's very easy to drive and ideal for around town, where you're most likely to hit its fuel economy figure of 61.4mpg, while annual car tax also stands at just £10. The Insight also has a very good reliability reputation, providing it's been looked after in the past, and though harder to come by on the used market than the Prius, good examples are available from £4,000 if you're happy to travel.
Find a used Honda Insight on AA Cars
Peugeot 208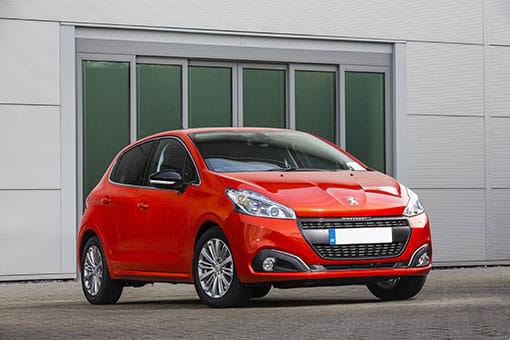 The 208 has been one of Peugeot's most popular models to date, with this supermini offering plenty of style for buyers, as well as generous levels of standard equipment. Its engines are another particular highlight, with a raft of options available that are capable of returning more than 60mpg, including both petrol and diesel.
Though the entry-level 1.0-litre VTI petrol engine might be quite slow, if you mainly drive around towns or cities, it could be a very low-cost option, with Peugeot claiming 65mpg, while it's another model here that free car tax applies to.
Find a used Peugeot 208 on AA Cars
Skoda Fabia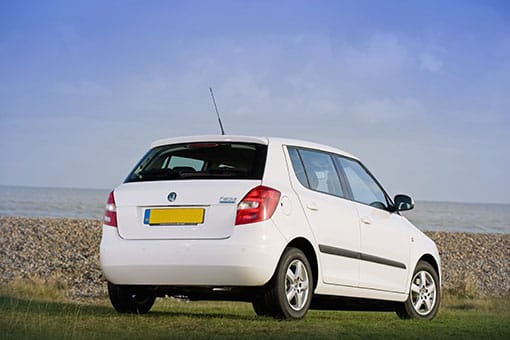 Skoda's Fabia is a great option for those looking to downsize, with its interior offering similar levels of space to cars from the class above. It's easy to drive too, while is generally very well-built for a supermini.
For those prioritising fuel economy, you should take a look at the GreenLine model, which is kitted out with a more aerodynamic bodykit to maximise efficiency, as well as a very efficient 74bhp 1.2-litre diesel engine. With this, Skoda claims a remarkable 83.1mpg, while CO2 emissions of 88g/km guarantee free car tax.
Find a used Skoda Fabia on AA Cars
Hyundai i40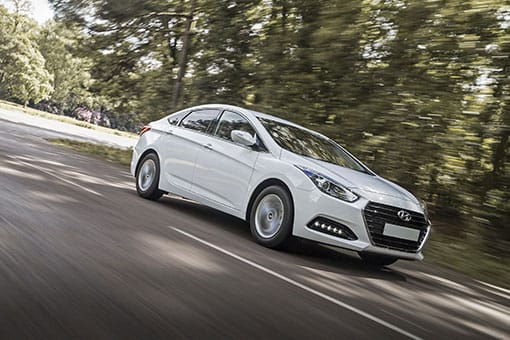 Hyundai's i40 might not be the most desirable used car, but if you want to combine space with value for money, it's hard to beat in this class. Sold as a saloon or more practical Tourer estate version (the latter gets our vote), it also gets plenty of equipment included for the price.
Exclusively sold with a 1.7-litre diesel engine under the bonnet, this is quite a frugal choice too, with Hyundai claiming 65.7mpg, with CO2 emissions of 113g/km meaning it costs just £30 a year to tax - not bad for a vehicle of this size.
Find a used Hyundai i40 on AA Cars
Prices correct at time of publication [10/2022].