Best used suv cars 2022
See our picks of the best crossovers and SUVs on the market.
You only have to look at the roads to see just how popular SUVs and crossovers have become, with many buyers now choosing these vehicles over more conventional hatchbacks, saloons and estates.
In recent years, SUVs have started to filter down to the used market, with a wide variety available, from budget options through to luxurious SUVs. Here are the best used options models on the market today.
Skoda Kodiaq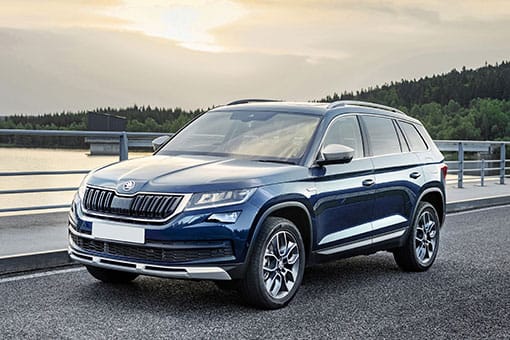 The Kodiaq was Skoda's first ever 7-seater, and if you're in the market for a large family car, it ticks all the right boxes. Its interior offers a generous amount of space, as well as a premium cabin finish and handsome looks.
It's also good to drive considering its size, while a range of strong petrol and diesel engines also add to the appeal. It's only higher-spec Kodiaqs that come with 7 seats as standard, so make sure to check in the boot when viewing cars to check that it does indeed have the third row.
Find a used Skoda Kodiaq on AA Cars
Audi Q7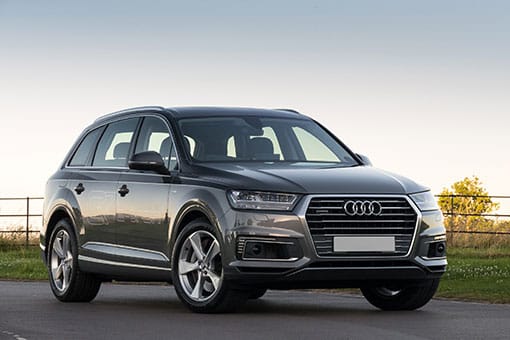 Audi offers a great selection of SUVs, but our pick of the range is the Q7. It's the premium brand's only 7-seater, and is a hugely practical and versatile model that makes it perfect for families.
Despite this, the Q7's interior is still every bit as upmarket as you'd expect from a modern Audi, with the latest models featuring a range of technology. With impressive refinement and comfort, the Q7 is ideal for those regularly making longer trips, or perhaps taking their car abroad.
Find a used Audi Q7 on AA Cars
Kia Sorento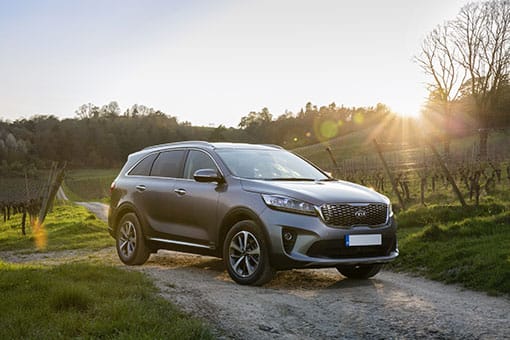 Kia's range of cars has improved hugely in recent years, and - the Sorento SUV is a fine example. Across the generations, it's become more stylish, and with a far classier interior.
Yet if you want a spacious SUV you can rely on, it's tough to beat. It's now Kia's only 7-seater, while offering a big boot and 4-wheel drive as standard. If you choose a newer version, it may also still be covered by the South Korean firm's class-leading 7-year warranty.
Find a used Kia Sorento on AA Cars
Range Rover Evoque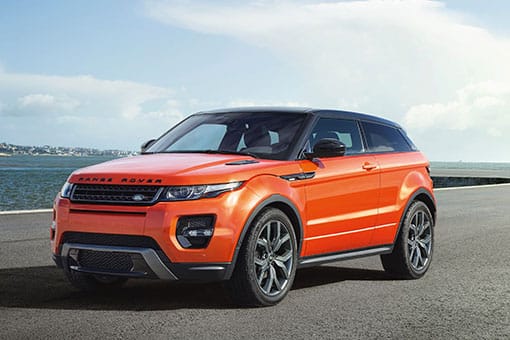 When it comes to picking a Land Rover, you may expect a Discovery or 'full-size' Range Rover to get our vote, but if you don't need a huge amount of room, the more attainable Range Rover Evoque gets our vote.
Arriving in 2011, its stylish design hasn't aged a day since then, though you can opt for the second-generation model, which arrived in 2019, if you want something a bit newer. It's great to drive, has an upmarket interior and is still available with a capable four-wheel-drive 4-wheel drive system, should you need it. Land Rovers don't have the best reputation for reliability, so it's worth having a car mechanically inspected before buying.
Find a used Land Rover Range Rover Evoque on AA Cars
Volvo XC90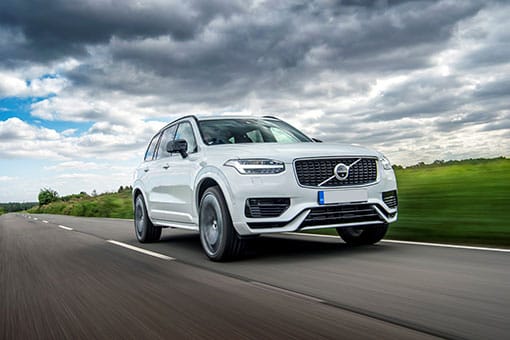 Volvo's largest XC90 has become a byword in comfortable, safe and practical family transport, and whether you're shopping for a brand-new model or a 20-year-old version, both will leave you impressed.
Coming as standard with 7 seats, even the third row offers plenty of space, while the XC90's leather interior feels as if it was built to last for well beyond when most examples will be taken off the roads.
Find a used Volvo XC90 on AA Cars
BMW X3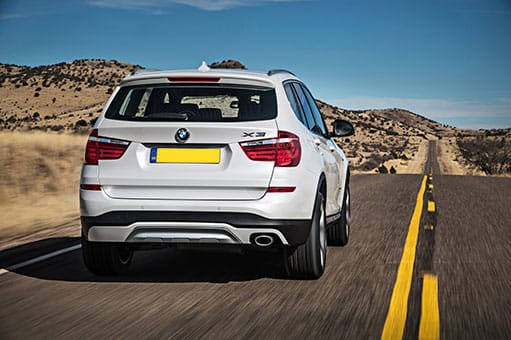 While there's the large X5 in BMW's range, for most the mid-size X3 is a much better option. Bringing the sporty driving experience and upmarket interior that BMW is known for, the X3 is also practical and offers a generous amount of equipment, irrespective of version.
It's also available with a great range of options under the bonnet, with the 6-cylinder diesels being particularly impressive, owing to their strong performance and decent running costs.
Find a used BMW X3 on AA Cars
Mercedes GLE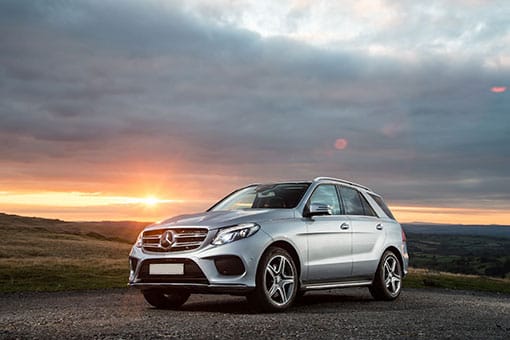 Mercedes is another dominant player in the SUV segment, with its range spanning everything from the A-Class-based GLA through to the luxurious 7-seat GLS. But our top pick is the GLE - a large premium model that excels with its efficient 4-cylinder diesels and generous interior space.
If you want your SUV to be slightly wilder, Mercedes offers a choice of AMG models, which bring powerful engines and a sporty driving experience - but still wrapped up in an affordable and easy-to-live-with package.
Find a used Mercedes GLE on AA Cars
Volkswagen Tiguan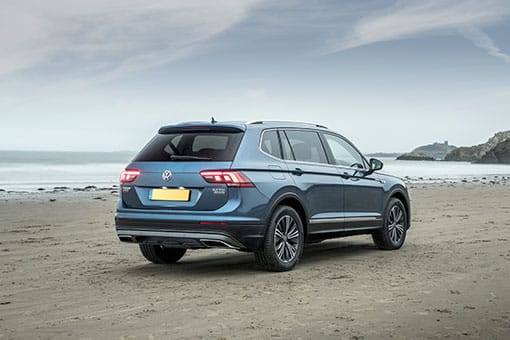 The Tiguan has proven hugely popular for Volkswagen, and worldwide this SUV is now more popular than the VW Golf. Bringing efficient engines, affordable prices and a roomy interior, there are a lot of reasons to like the Tiguan.
4-wheel drive models are available for those wanting something more capable, while many buyers choose the sportier-looking R-Line versions, which look especially smart. If you want your Tiguan to have 7 seats, Volkswagen caters with an Allspace version.
Find a used Volkswagen Tiguan on AA Cars
Toyota RAV4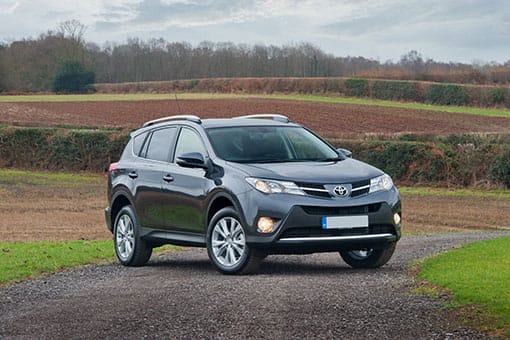 If reliability is a must from your SUV, you shouldn't look much further than Toyota and its RAV4. It's been a big seller for the firm over the years, while has impressed many with its durability when it comes to heading off the beaten track.
In more recent years, in line with Toyota's core focus, the RAV4 is now only sold with hybrid powertrains, which help to provide greater efficiency. It still remains a practical, durable and well-built family SUV choice, though.
Find a used Toyota RAV4 on AA Cars
Dacia Duster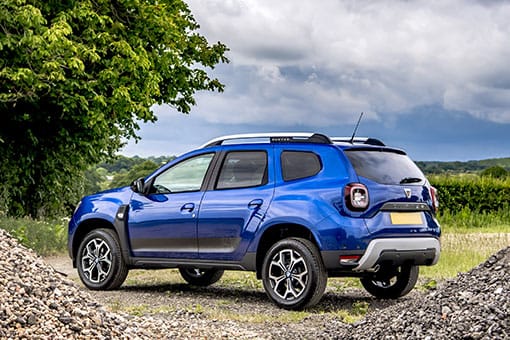 Think SUVs have to be expensive? Dacia's Duster steps in to prove that doesn't have to be the case, with this value-packed model appealing to those who couldn't care less what badge is on the front.
So you won't find any hint of 'premium' in the Duster's interior, but what you will find is plenty of space, a surprisingly good driving experience and remarkable capability if you find a version with 4-wheel drive.
Find a used Dacia Duster on AA Cars