Best SUV cars
SUVs are now the most popular type of car in the UK, with these high-riding models having huge appeal to a broad range of buyers.
From compact supermini-sized SUVs right through to large seven-seat family cars, there is a huge range of models to choose from.
But what are the best used options available? Here, we pick out the 10 best SUVs available, including hybrid and electric models too.
Skoda Kodiaq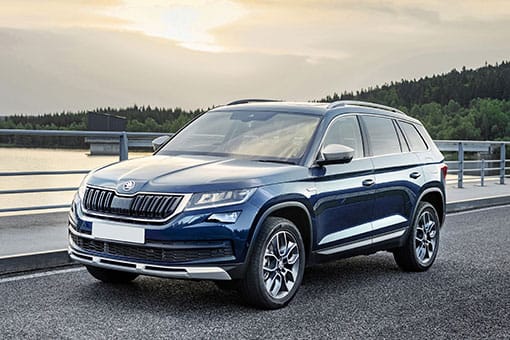 The Kodiaq was Skoda's first-ever seven-seater, and since its introduction in 2016 has been a hugely popular choice with families that value its vast interior. With the exception of entry-level S and SE cars, all models come with seven seats, which are even suitable for adults as well.
The Kodiaq is good to drive, has a smart interior and gets a generous equipment list that adds to the appeal. Due to the Kodiaq's popularity with families, prices are remaining high, with used prices starting from £15,000 for high-mileage examples.
Find a used Skoda Kodiaq on AA Cars
Audi Q7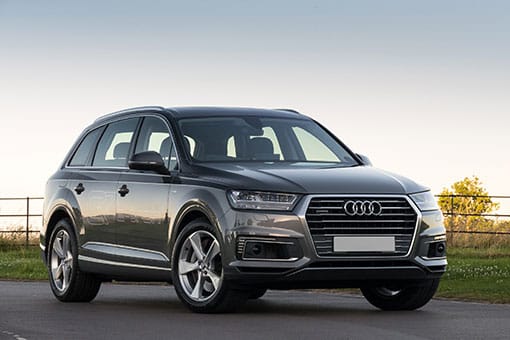 Audi's largest SUV – the Q7 – continues to be one of the most accomplished seven-seaters around, and it's ideal for families or those simply needing loads of space. The interior is superb, with a great blend of quality and technology.
With a great choice of petrol and diesel engines, the Q7 is an ideal long-distance car and would be terrific to take abroad on holiday with. We'd advise a second-generation car, with prices starting from around £24,000 for a 2016-registered car.
Find a used Audi Q7 on AA Cars
Volvo XC90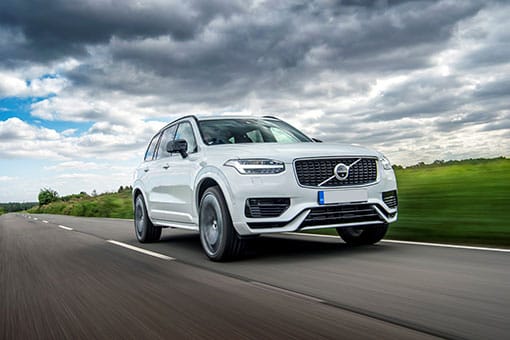 Volvo's XC90 helped this Swedish manufacturer to become established for its SUVs. Widely regarded as some of the safest cars on the road, they're ideal choices for families owing to all models coming with seven seats.
It's the second-generation model, launched in 2015, that really gets our vote, though. With a stunning exterior design and high-quality, advanced interior, it does everything required of a large premium SUV. Plug-in hybrid models are also available. Used XC90s of this age are now available from around £20,000.
Find a used Volvo XC90 on AA Cars
Toyota RAV4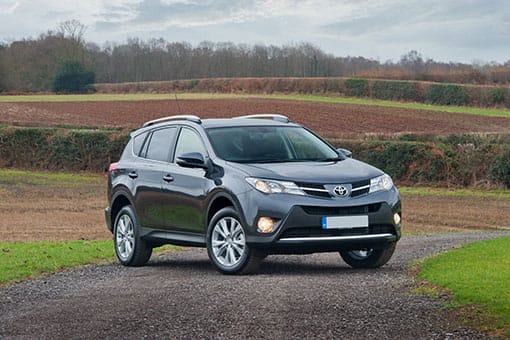 Reliability can often be overlooked when it comes to choosing a used car, but if this is a 'must' for you, opting for a Toyota would make a great place to start, owing to this brand's superb reputation for its cars' dependability.
The RAV4 SUV is an excellent choice. Though not the most exciting or premium of SUVs, it offers terrific build quality, plenty of equipment and lots of interior space. We'd choose a fourth-generation RAV4, sold between 2013 and 2019. In its later years, it also adopted an attractive hybrid powertrain. High-mileage examples start from around £7,000.
Find a used Toyota RAV4 on AA Cars
Jaguar I-Pace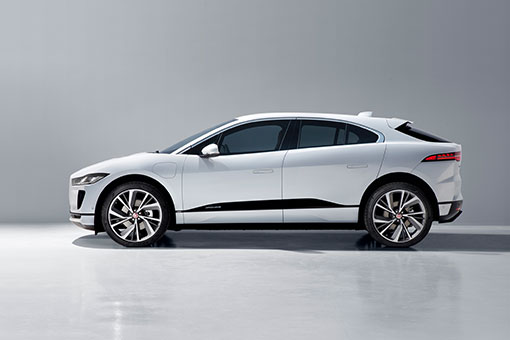 Due to the popularity of SUVs, many car firms have introduced electric models of this bodystyle. That was the case for Jaguar and its 2018 I-Pace, which remains the brand's only current EV. This SUV offers stunning styling with an almost coupe-like shape.
The interior is smart too, and despite its sportier shape, it offers plenty of space for both passengers and luggage. The I-Pace's 395bhp powertrain offers plenty of performance and a real-world range of around 220 miles. While a new I-Pace will set you back a steep £70,000, it's possible to get a three-year-old example for just £24,000.
Find a used Jaguar I-Pace on AA Cars
Volkswagen T-Roc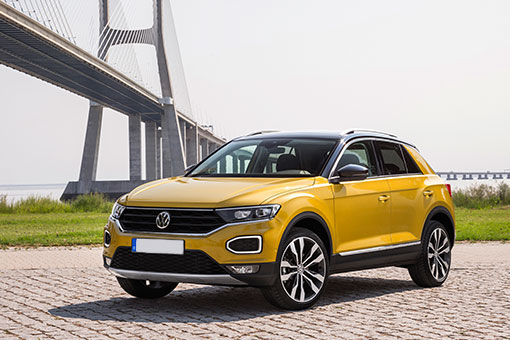 Volkswagen now has one of the widest ranges of crossovers and SUVs of any manufacturer, and one of its best models is the T-Roc. Sitting at the smaller end of the SUV segment, it's a similar size to a VW Golf, yet offers more space inside.
The T-Roc also gets a lofty driving position that gives it a proper 'SUV' feel, while it is good to drive, with a particularly comfortable ride. The funky looks add to its appeal. Used examples are holding their value well, with a 2018 model starting from around £13,500.
Find a used Volkswagen T-Roc on AA Cars
Land Rover Discovery Sport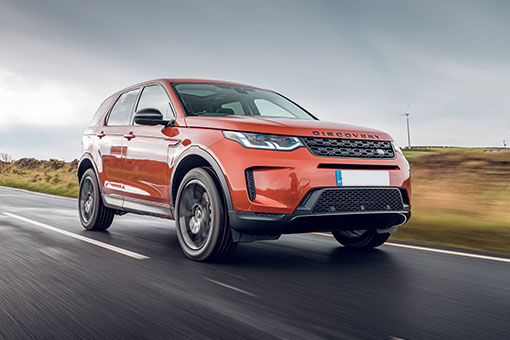 Land Rover is highly regarded for its SUVs, and this is the only thing that the firm sells. While it might be a Defender or Range Rover that comes to mind, arguably the best used Land Rover is the Discovery Sport.
Introduced in 2014, this model replaced the old Freelander, and brings a well-built interior, good driving manners and seven-seat capability – which is quite rare for a car of this class. It doesn't have the best reputation for reliability, so it's worth having an independent vehicle inspection carried out before buying. High-mileage models are available from around £12,000.
Find a used Land Rover Discovery Sport on AA Cars
MG ZS EV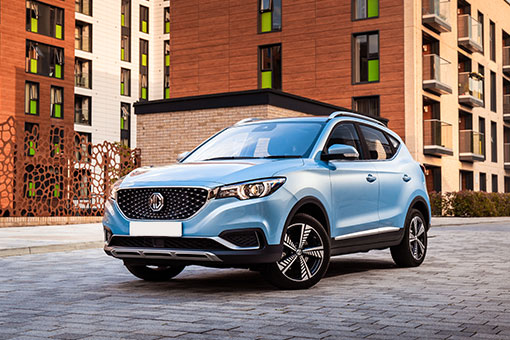 MG has become known for its affordable line-up of electric cars, which offer great value and make it easier to switch to an EV. That's certainly the case for the ZS EV. Introduced in 2019, it's an ideal choice with its practical interior and generous equipment levels.
These earlier examples might not have the longest electric ranges (around 135 miles) but are ideal for predominantly local trips. You'll still have the remainder of MG's seven-year warranty too. Used ZS EVs start from around £14,000 for a three-year-old example.
Find a used MG ZS EV on AA Cars
Hyundai Tucson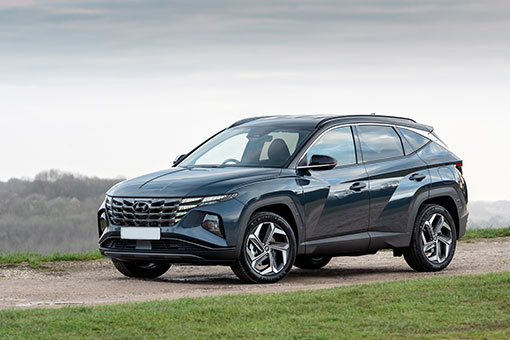 Hyundai's Tucson is now one of the UK's most popular new cars, with this manufacturing really improving the latest model. Looking completely different to its predecessor, it features an especially bold design with details such as an illuminated grille and full-width LED bar at the rear.
There's a great range of engines, including hybrid and plug-in hybrid models, while the cabin offers loads of space. This latest model wasn't introduced until 2021, so a two-year-old car starts from around £20,000, but that's still a £10,000 saving on a brand-new Tucson.
Find a used Hyundai Tucson on AA Cars
Seat Ateca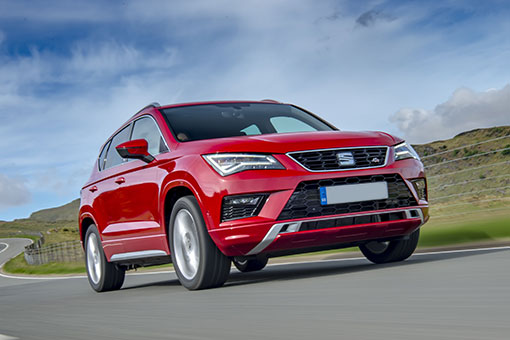 The Ateca was Seat's first SUV when it arrived in 2016, and despite still being in the same generation, it remains a fantastic buy – especially used examples which are now available from around £9,000.
The Ateca is stylish to look at, comes with plenty in the way of equipment and offers a great deal of space that makes it ideal for families. It's better to drive than most of its rivals, while can be had with a good mix of petrol and diesel engines.
Find a used Seat Ateca on AA Cars
Prices correct at time of publication [07/2023].