Best used small cars
Looking for a well-rounded compact car? Here are 10 great options.
The small car segment remains one of the most competitive around, and there are options to choose from.
It's a segment that's had to change quite dramatically in recent years, as buyers demand that their small cars are safer, come with more technology and are roomier than ever before.
Here we've picked out some of the best used small cars, from city-aimed options to more practical models.
Volkswagen Polo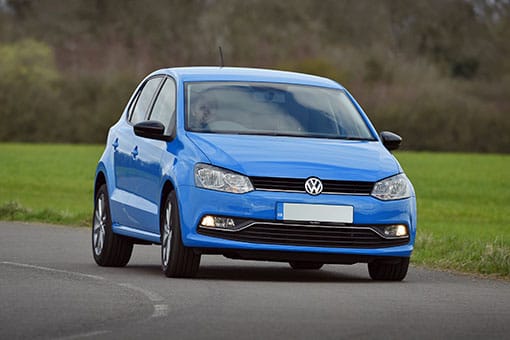 The Volkswagen Polo has been leading the small car segment for some time, and across the generations it's always impressed with its solid-feeling interior, dependable reliability and pleasant driving experience. In more recent years, this hatchback has also grown in size, with its interior space now not far behind the larger Golf.
Used Polos do tend to hold their value well, and are slightly pricier to buy than many rivals, but if you want that solid feel and slightly more upmarket finish, this Volkswagen is well worth a look. Around £5,000 will buy you a 10-year-old car with 70,000 miles on the clock
Find a used Volkswagen Polo on AA Cars
Hyundai i10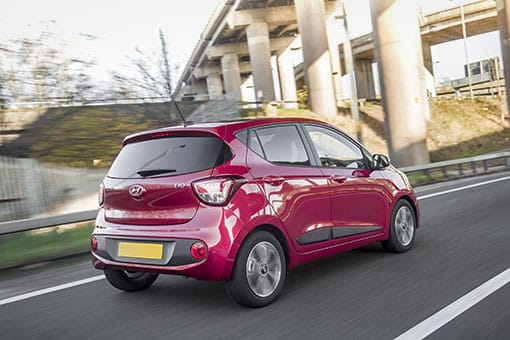 Hyundais have continued to get better and better over the years, with the latest range of cars more than able to compete with rivals from Ford and Vauxhall. This also applies to the firm's smallest model - the i10 city car.
With its small dimensions and great visibility, it's ideal to drive around areas where space is at a premium, while efficient engines and a surprisingly smart interior really help to set it apart from others in this class. Look out for a second-generation i10 - introduced in 2014 - as this offers a far more modern design and improved quality. Expect to pay £5,000 for a well-kept 8-year old car that's covered 60,000 miles.
Find a used Hyundai i10 on AA Cars
Mini Hatch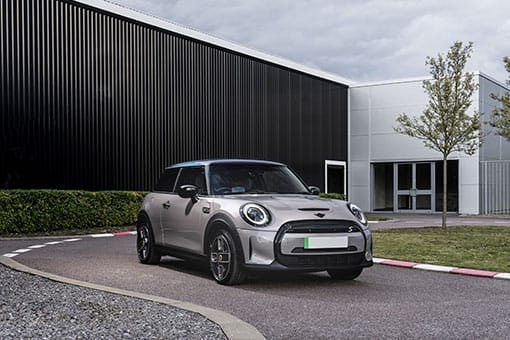 If you want your small car to look stylish, you shouldn't look much further than the Mini Hatch. It's regularly one of the most popular new cars in this segment, and with its fun driving experience, smart styling and nicely finished interior, it's not hard to see why. With Mini offering extensive personalisation for customers buying new, there are a great range of models to choose from on the used market too.
It's also equipped with strong engines, with a Cooper S catering to those wanting something sportier, while the more sensible diesels bring fantastic fuel efficiency. Though early 'New' Minis start from under £2,000, if your budget allows you should look at the more modern third-generation Hatch, introduced in 2014. You'll need around £8,000 for an 8-year-old example with 60,000 miles.
Find a used Mini Hatch on AA Cars
Seat Ibiza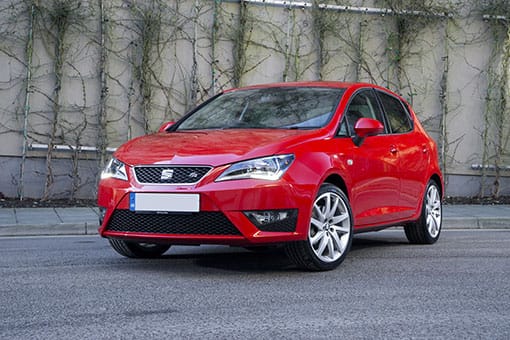 Given Seat's part of the Volkswagen Group, the Ibiza surprisingly shares many parts with a Polo, though can be had for a more affordable price, which really adds to its appeal. The Ibiza is arguably more stylish - especially in 3-door guise - while it's slightly sportier to drive too, if that's important.
The 4th-generation Ibiza, sold between 2009 and 2017, is where our money would go, with its styling still looking quite modern, especially in sportier FR trim levels. You'll pay from around £3,500 for a tidy, low-mileage example of this Seat in this generation.
Find a used Seat Ibiza on AA Cars
Ford Fiesta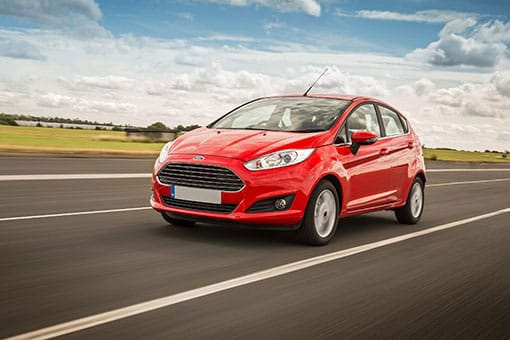 It would be impossible to include a list of the best small cars without including the Ford Fiesta - one of the best-selling cars of all time. This Ford has always looked stylish for its time, while it's typically quite reliable and great fun to drive too.
You can pretty much buy a Fiesta according to your budget, with versions available from as little as £500, all the way up to £25,000 for the latest cars. But for argument's sake, the sixth-generation Fiesta (sold between 2009 and 2017) is a solid place to put your money, and brings a bit more modernity, yet still at an affordable price. Tidy models of this generation start from around £3,000.
Find a used Ford Fiesta on AA Cars
Honda Jazz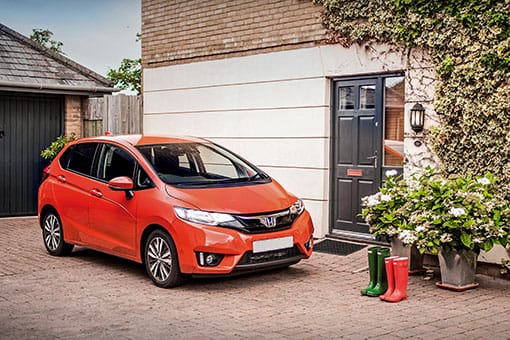 Think small cars need to be tight for space and impractical? Well, the Honda Jazz suggests that doesn't have to be the case, with its big boot and clever flip-up 'Magic Seats' actually making it more versatile than many larger cars.
Though the Jazz might not be the most exciting car around, it's got a superb reputation for build quality, while it's proven to be very reliable over the years. The second-generation version of this Honda, which was on sale between 2008 and 2015, is your best bet, with tidy examples of this generation costing from around £3,500
Find a used Honda Jazz on AA Cars
Vauxhall Corsa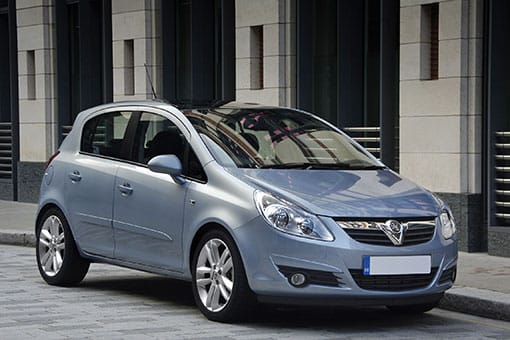 The Corsa is another hugely popular small car, and this Vauxhall has always had a closely fought battle with the Ford Fiesta for the best-selling new car title. There are a huge range of versions to choose from, but the fifth-generation model (known as the Corsa E) is a great choice, with its more modern styling inside and out being a step above its predecessor.
Available with 3 or 5 doors, it's also quite roomy by small car standards, while efficient engines mean it should be cheap to run. Used Corsas start from just £1,000, but you'll need around £5,000 for a decent example of this generation.
Find a used Vauxhall Corsa on AA Cars
Renault Zoe
If you're looking at a small car, it could be worth considering something electric - especially if you don't do many miles or live in an urban area. And one of the most affordable used EVs is the Renault Zoe, which has been around since 2013, with used prices now starting from around £7,000.
While the Zoe offers a decent level of practicality, will bring very low running costs and is easy to drive, you should be aware that early examples do have quite a small range - likely not even 100 miles from its 22kWh battery. Many used Zoes also require you to lease the battery from Renault, which typically costs around £50 a month, depending on your mileage. However, should the battery need changing - usually a very expensive job - Renault will do this for free.
Find a used Renault Zoe on AA Cars
Toyota Yaris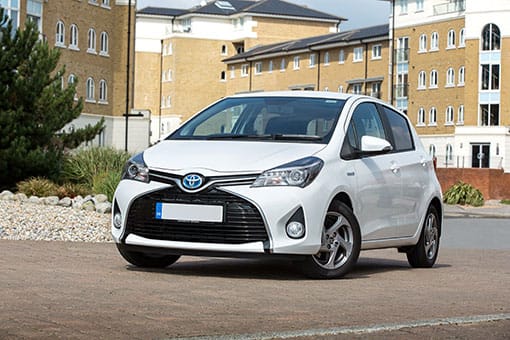 If reliability is a must, you shouldn't look much further than the Toyota Yaris. Like many of the brand's models over the years, this supermini is remarkably dependable for a low-cost car, while its interior has a sturdy feel to it too.
In more recent years, Toyota has pursued the hybrid route, and these days that's the only engine option in the Yaris. If your budget allows, it's well worth looking at one of these electrified models, which are very frugal and affordable in car tax. Limited depreciation has kept prices fairly high though, so you'd be spending around £8,000 even for a 10-year-old Yaris Hybrid
Find a used Toyota Yaris on AA Cars
Skoda Citigo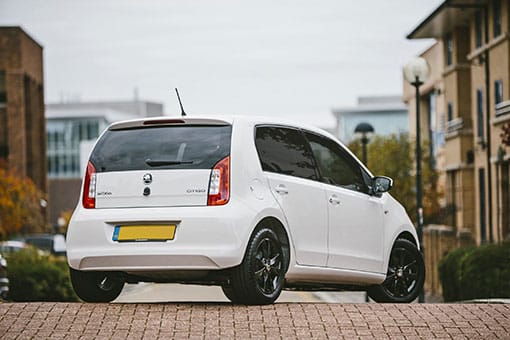 Moving back to the city car segment, the Skoda Citigo is a fine choice if you want something small and affordable, with prices starting from around £3,500 for tidy, 10-year-old examples. The Citigo's small 1.0-litre engines are very frugal, while also putting this Skoda in some of the lowest insurance groups going.
The Citigo is an ideal option for new drivers too, as it's impressively easy to drive and pretty well-built too. You could also consider the mechanically identical Volkswagen Up! and Seat Mii, if you're struggling to find the right Citigo.
Find a used Skoda Citigo on AA Cars
Prices correct at time of publication [05/2022].