Best used sports cars 2022
Looking for something fun to drive? Here are 10 thrilling choices.
If you want something that will bring you great enjoyment behind the wheel, it's very hard to beat a sports car.
These models that are built first and foremost with driver enjoyment in mind, and all our top picks excel in this area. So, whether you're looking for something fun to use purely on warm summer days or a car that you intend to drive every day, there are plenty of used options available.
Particularly with used sports cars, it's worth having them mechanically inspected before purchasing for extra peace of mind.
Here are the best used sports cars on the market.
Porsche 911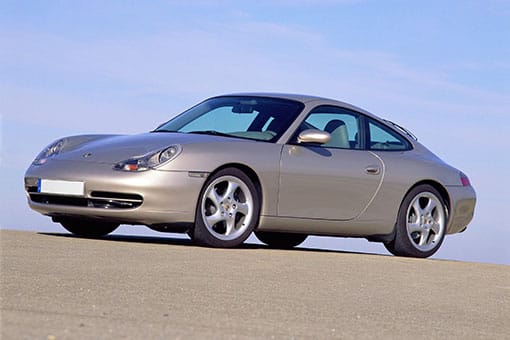 When it comes to sports cars, there really is no finer option than those from Porsche, and particularly the 911. For more than 50 years it's been providing drivers with plenty of thrills, while many elect to use their 911s on a day-to-day basis.
Across the generations it's always had a recognisable but fuss-free design, while its interior has always felt upmarket and sporting. The most affordable versions on the market are the 996 and 997 generation cars, which launched in 1999 and 2004 respectively. Though used prices start from £15,000, expect to pay £25,000 for a tidy, well-maintained and low-mileage example.
Find a used Porsche 911 on AA Cars
Toyota GT86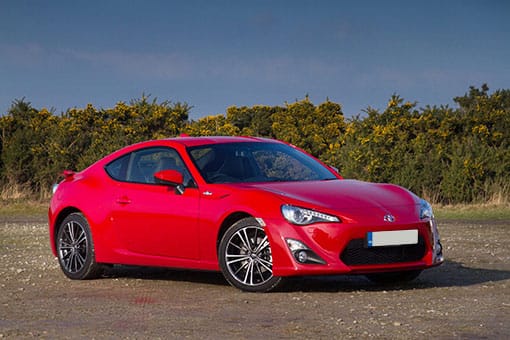 Toyota has made some superb sports cars over the years, and one of the best of recent times has been the GT86. Launched in 2012 alongside its Subaru BRZ twin, its manual gearbox-rear-wheel-drive layout equates to a thrilling junior performance car.
While it doesn't feel quite as finessed as other models on this list, the GT86 is one of the best handling cars ever made, and will prove a lot of fun, whether you're commuting or saving the thrills for weekends. Be aware plenty of GT86s you'll see for sale are heavily modified, so you might want to do your own separate checks. Used versions start from £12,500.
Find a used Toyota GT86 on AA Cars
Ford Mustang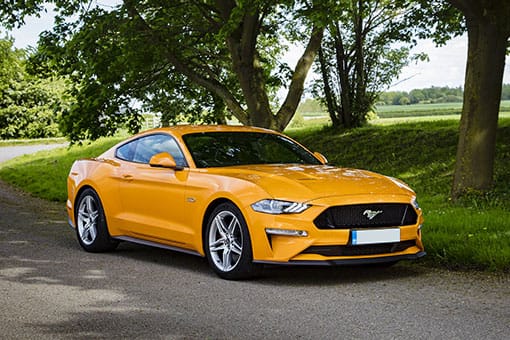 An alternative take on the sports car comes from America in the shape of the muscle car, and the clear leader is the Ford Mustang. Built on brutish performance and brash styling, you'll want this Ford with the loud and raucous 5.0-litre V8 engine under the bonnet for the most thrills.
Though the Mustang has been around for more than 50 years, Ford didn't officially introduce right-hand-drive models until 2016. If budget allows, this is where you should put your money. The most affordable versions start from around £25,000 - roughly half what you'd pay for a new Mustang.
Find a used Ford Mustang on AA Cars
Audi TT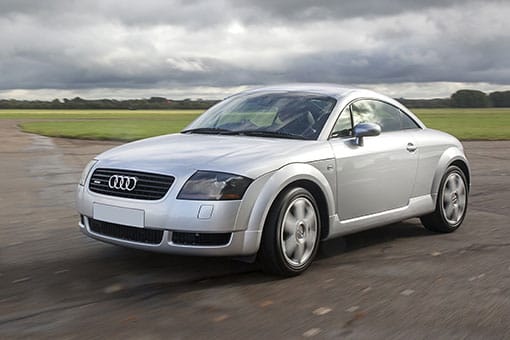 If you want an affordable sports car that doesn't sacrifice on quality, you shouldn't look much further than the Audi TT. First introduced in the late '90s, its design remains smart and modern to this day, while the build quality is superb.
Available in coupe or roadster (convertible) form, the TT is also available with quattro four-wheel-drive, should you want extra capability in worse weather. Prices for early high-mileage TTs start from around £2,000, but you'll have to double that if you want a lower-mileage example.
Find a used Audi TT on AA Cars
BMW M2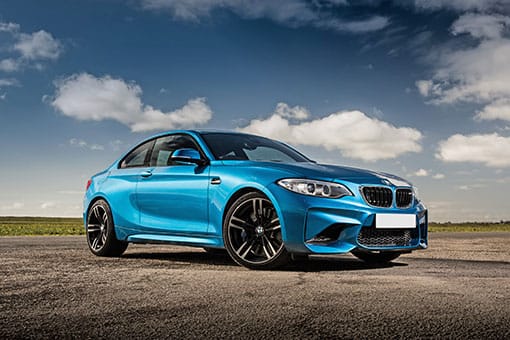 BMW has created some of the most iconic sports cars around, but arguably its best has come along in more recent years - the M2. Based on the 2 Series Coupe, it offers an outstanding driving experience, with its combination of a six-cylinder petrol engine and rear-wheel-drive providing plenty of thrills.
Yet, with decent levels of practicality (it could seat four adults if needed) and high-quality interior, there's a lot more to the M2 than just the way it drives. Launched in 2016, prices start from around £30,000 for the standard car, or £38,000 for the more powerful Competition version, introduced in 2018.
Find a used BMW M2 on AA Cars
Mercedes-AMG GT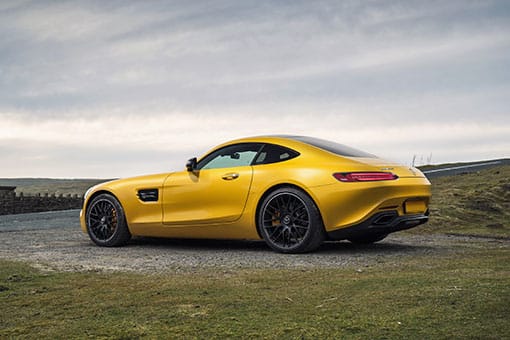 Though really more of a supercar than a sports car, the Mercedes-AMG GT is a car for those wanting something quicker and more dramatic than many on this list. Admittedly that comes at quite a high price, with the most affordable versions starting from £65,000.
With its cool styling headed up by its extended bonnet housing a 4.0-litre twin turbo V8 engine, it serves up 456bhp or 503bhp in full-fat 'S' guise, and means 0-60mph takes just 4 seconds.
Find a used Mercedes AMG GT on AA Cars
Jaguar F-Type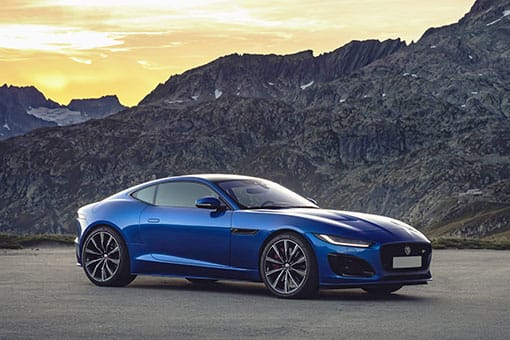 Jaguar is renowned for its sports cars, and the F-Type was a brilliant return to form when it went on sale in 2013. Bringing a stylish and muscular design, it's without doubt one of the best-looking sports cars in recent years. On top of this, its interior is well-built and it comes with plenty of equipment as standard.
But it's also great to drive, feeling agile and involving. Available with 4-, 6- or 8-cylinder engines, the latter are particularly dramatic with their addictive soundtrack. Used Jaguar F-Types now start from around £27,000, making it a fantastic buy for the money
Find a used Jaguar F-Type on AA Cars
Mazda MX-5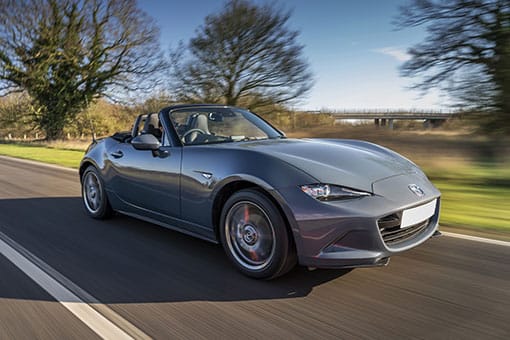 If you're in the market for an affordable sports car, they really don't come much better than the Mazda MX-5. It's been the market leader for several decades and continues to lead the way with its fun driving experience and accessible performance.
It's unsurprisingly a car that many choose to use every day, and thanks to its lightness and relatively small engines, it's one of the cheapest sports cars to run. You can now pick up a used MX-5 from as little as £1,500, but it's worth spending a bit more if you want a good model.
Find a used Mazda MX5 on AA Cars
Aston Martin V8 Vantage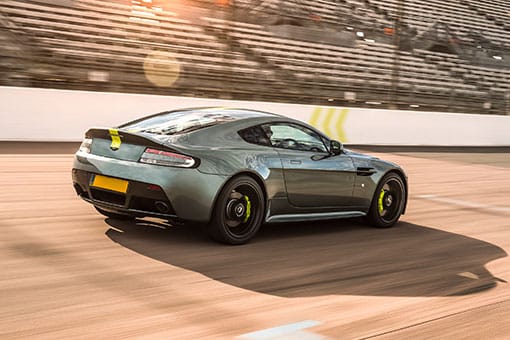 Aston Martin is another top-tier brand when it comes to sports cars, and the best car to come out of its Gaydon factory recently has been the Vantage. Though it might be Aston's 'entry-level' model, it will constantly delight with its incredible V8 soundtrack and impressive performance.
With its beautiful styling and sublime image, it's a superb sports car and perhaps not quite as expensive as you might expect, with prices starting from around £30,000. You will want to do your checks beforehand, though.
Find a used Aston Martin Vantage on AA Cars
Abarth 124 Spider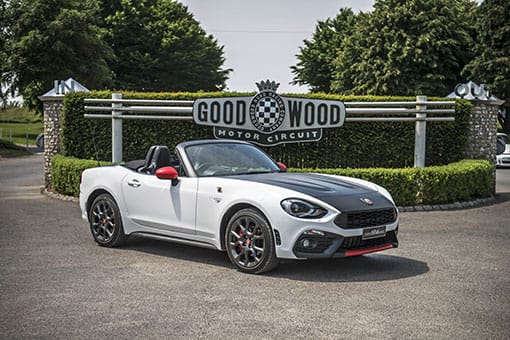 Last but not least is a lesser-known sports car, the Abarth 124 Spider. It's a bit of a confusing car to explain, as it's basically a racier version of the Fiat 124 - a car that was actually produced by Mazda, and essentially a redone Mazda MX-5.
That was a solid foundation for this Abarth, however, and it really is a superb roadster, offering great performance and terrific handling, while the fitment of a more raucous exhaust added to the excitement. It's quite a rarity on the used market, and prices are remaining firm, starting from around £20,000.
Find a used Abarth 124 Spider on AA Cars