Best used estate cars
Looking for an estate car that won't cost too much to buy or run? Here are some great choices.
While more people might be considering SUVs these days, one type of car that's not worth discounting is the estate car.
Available from all types of manufacturers and in various shapes and sizes, these are ideal family-focused models because of their practicality, while also being generally more affordable and cheaper to run too.
With finances being particularly tight at the moment for many, we take a look at the top economical estates you can get today.
Toyota Auris Touring Sports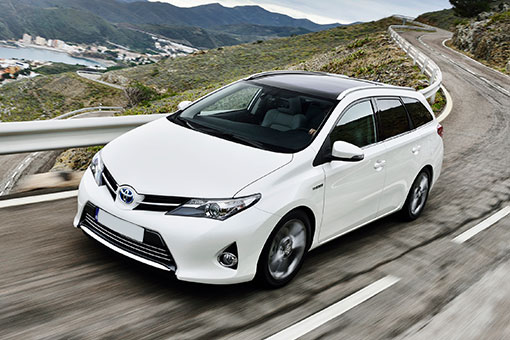 If you want to reduce your running costs, an easy way to do so is by choosing a hybrid model, which bridges the gap nicely between a regular petrol and diesel and a fully-electric version. One of the best choices is the Toyota Auris Touring Sports, sold between 2013 and 2019.
With its 1.8-litre petrol-electric setup, Toyota claims up to 80mpg, with this model being especially well suited to urban use. It might not be the most exciting car to drive and look at, but it's hard to beat when it comes to low running costs. It's also got an impeccable reliability record, with the most affordable used examples starting from around £7,500, but expect that to increase to £10,000 for a lower-mileage model.
Search for used Toyota Auris Sports on AA Cars
Skoda Fabia Estate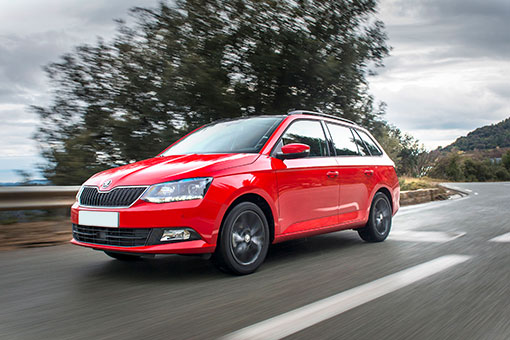 Skoda has a long-running history when it comes to estate cars, and though it's the Octavia and Superb that typically grab the majority of the limelight, if boot space is more important than outright passenger room, you may be better off with the more compact Fabia Estate.
Our choice would be the third-generation Fabia, sold between 2015 and 2021, which is good to drive and impressively practical considering a relatively small footprint. You can get it with a choice of efficient diesel and petrol engines, though even the latter claims up to around 60mpg. Used prices start from around £6,000.
Search for used Skoda Fabia Estates on AA Cars
Seat Leon ST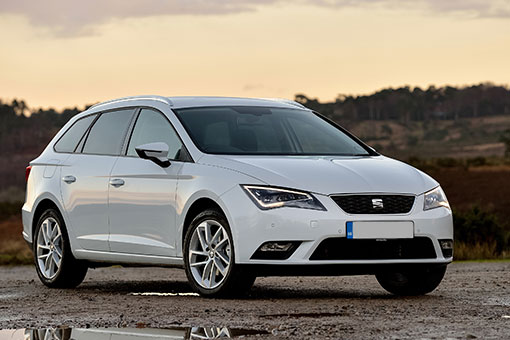 Seat might not be known especially well for its estate cars, but if you want an affordable, stylish estate car that's good to drive and doesn't use a lot of fuel, this brand's models are worth considering.
Where fuel efficiency is concerned, our vote would go to the 1.6-litre TDI diesel unit, which Seat claims will return 74.3mpg, while CO2 emissions of 99g/km qualify it for free car tax, just as long as it's registered before April 2017. The cheapest used examples are available from around £6,000.
Search for used Seat Leon STs on AA Cars
MG5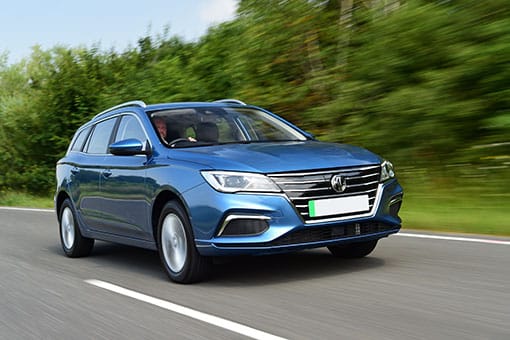 If you're ready to make the switch to a fully-electric model, the number of EV estate cars on the market is very limited. However, an especially great choice is the MG5, with this firm being especially well known for its affordable electric models. The MG5 is practical, generously equipped and also pleasantly roomy inside.
Thanks to a well-sized 61kWh battery, the MG5 also boasts an electric range of up to 250 miles, making it ideal for a range of uses. It's terrific used value too, with used examples starting from just £17,000.
Search for used MG5s on AA Cars
BMW 3 Series Touring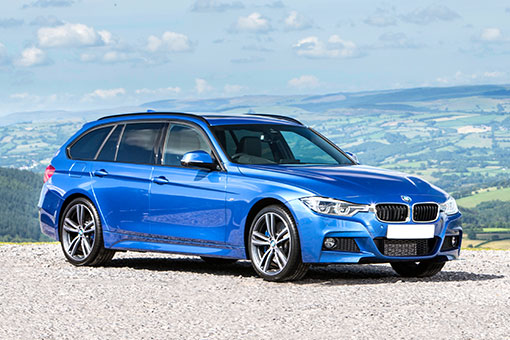 If you're in the market for an all-rounder estate car, the BMW 3 Series Touring is a car that's especially hard to beat. While BMW offers a range of performance versions, like the powerful M3, if efficiency is a priority, then diesel estate versions will more than deliver.
You can choose between the 318d and 320d, both of which use efficient 2.0-litre diesel engines, which BMW claim can return more than 60mpg. The boot of a 3 Series Touring is also a great size, while the boot has a split opening, meaning the glass windscreen can open separately to aid practicality further. We recommend a sixth-generation model, sold between 2012 and 2018, with the cheapest used models available from around £5,000.
Search for used BMW 3 Series Tourings on AA Cars
Volkswagen Passat GTE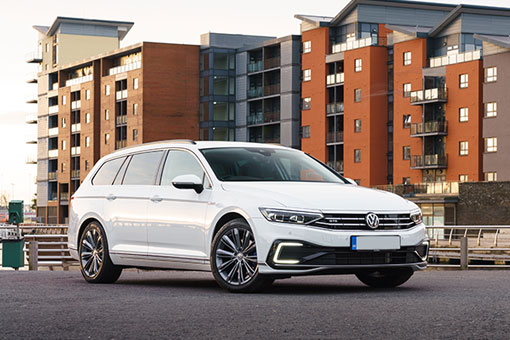 If you like the idea of completing the bulk of your miles on electricity but with the flexibility of being able to travel further afield, a plug-in hybrid is definitely worth a look. There's a surprisingly wide range of versions on offer, while prices have come down recently, making them more affordable to purchase.
A top choice is the Volkswagen Passat GTE, which is available for around £12,000 for a high-mileage example. With around 25 electric miles available from a charge, there's scope for particularly low running costs. The GTE also remains practical, while equipment levels are generous.
Search for used Volkswagen Passat GTEs on AA Cars
Peugeot 308 SW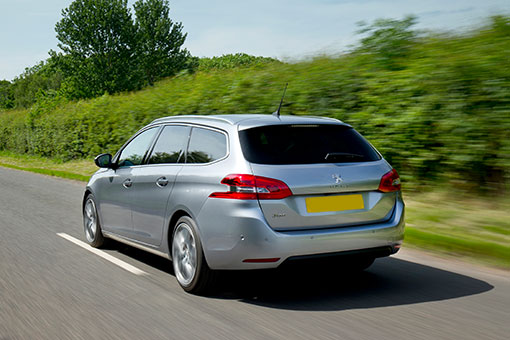 If you're in the market for a particularly roomy estate car, but don't want anything with too big proportions, it's definitely worth a look at the Peugeot 308 SW, especially the second-generation model, sold between 2014 and 2021.
It's available with some particularly efficient diesel engines, with Peugeot claiming up to almost 80mpg in some cases. Many qualify for free car tax too. With used prices starting from around £4,500, you get a lot of car for your money.
Search for used Peugeot 308 SWs on AA Cars
Volvo V60 Twin Engine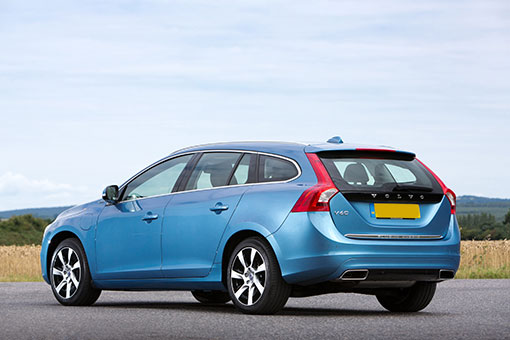 While there are plenty of plug-in hybrids on the market, only a small number use a diesel engine, rather than petrol. Volvo was one of the first to introduce those using diesel, however, with the 'Twin Engine' in its V60 estate car.
Sold between 2013 and 2018, these versions didn't sell in huge numbers because of the especially high price, but they now make for fantastic used buys, with prices starting from around £12,000. You can expect up to 30 miles of electric driving when the battery is fully charged, while even when that is depleted, you're still left with a relatively efficient diesel engine.
Search for used Volvo V60 Twin Engine models on AA Cars
Ford Focus Estate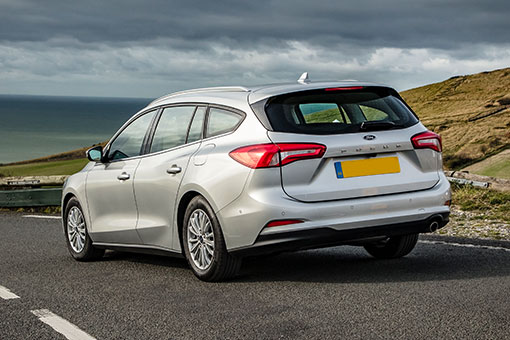 If you want an estate car that you can enjoy driving, while also being kind on the pocket, one of the best options is the Ford Focus Estate, especially the fourth-generation model, first introduced in 2018. Available with efficient petrol and diesel engines, the latter in particular is superb on fuel.
A Focus Estate of this age is also well-equipped and gets a far more modern interior than its predecessor. With used prices starting from around £8,500, this Ford offers great value if you're looking for something a little newer.
Search for used Ford Focus Estates on AA Cars
Mercedes E-Class Estate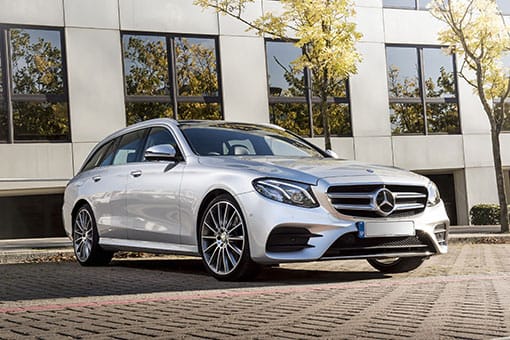 Another key contender in the estate car world is Mercedes, especially its E-Class, which is one of the roomiest models of this kind thanks to its vast cargo space. This might be one of the largest estate cars on the market, but with the right engine under the bonnet, it can be remarkably efficient too.
Both hybrid and standard diesel engines should prove great on fuel, with our vote going to the latest generation E-Class, first introduced in 2016. These models are known to accomplish more than 200,000 miles with ease, with the cheapest used examples starting from around £12,000.
Search for used Mercedes E-Class Estates on AA Cars
Prices correct at time of publication [04/2023].