Best used cars with free car tax
We've picked out the best petrol, diesel, hybrid and electric cars that are currently exempt from car tax.
Car tax, often known as vehicle excise duty (VED), is often one of those forgotten motoring expenses we don't think about until we have to pay it.
But with the most polluting new vehicles costing upwards of £500 in annual car tax, it's worth considering. However, there are a number of models that are currently exempt from car tax completely. In short, these are:
- Cars registered between March 1, 2001 and March 30, 2017, which emit under 100g/km CO2.
- All cars emitting 0g/km CO2. (Electric cars essentially)
The car tax rules are due to change in April 2025, however, with all the vehicles mentioned above having to start paying tax. It will move to £20 a year for any vehicle registered before April 2017 emitting under 100g/km CO2, and to a standardised £165 a year for any EV registered after that.
But before that date, there are still a couple of years when you're able to drive around a used vehicle without paying any tax on it. We look at some of the best used examples which fit the criteria.
Peugeot 107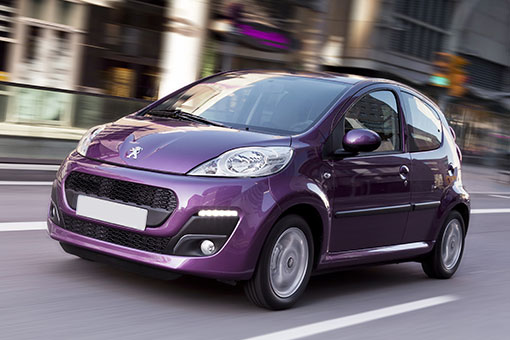 If you're shopping on a budget and are looking to keep your motoring bills down to a minimum, you should take a look at Peugeot's 107. This small city car is ideal for new drivers and urban use, with its small 1.0-litre petrol engine returning more than a claimed 60mpg.
To take advantage of the free car tax, you need to take a look at an example registered from late 2012 onwards, which benefitted from a revised engine that saw CO2 emissions cut back to 99g/km. A clean Peugeot 107 is available from as little as £2,500.
Search for used Peugeot 107s on AA Cars
Audi A3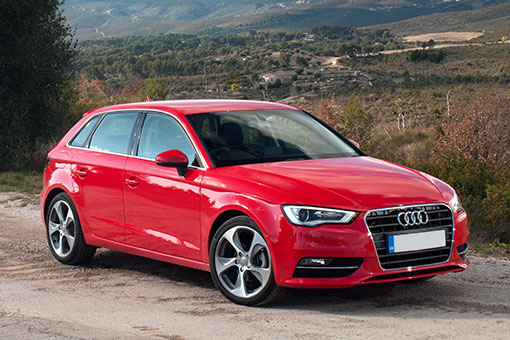 Though diesel might have fallen out of favour with new car buyers, if you do a lot of miles and want to keep your running costs down, an efficient used diesel vehicle makes a lot of sense. One of the best choices is the Audi A3, and the third-generation model – which went on sale in 2012 – in particular.
Find an example with the 1.6-litre TDI diesel engine under the bonnet, and CO2 slides in under 100g/km, qualifying it for free car tax, while Audi also claims more than 70mpg. You'll need to find an example registered before April 2017, though. The A3 offers a very high-quality interior and fantastic levels of comfort and refinement. High-mileage examples of this age start from £5,000.
Search for used Audi A3s on AA Cars
Nissan Leaf (second-gen)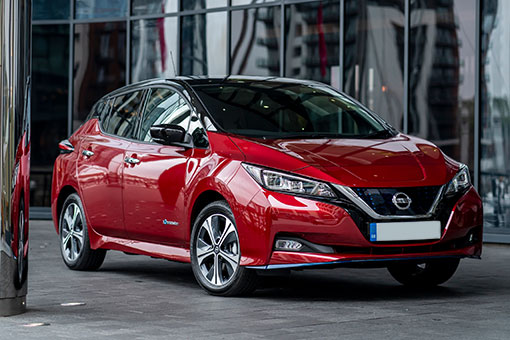 One of the easiest ways of currently getting around paying VED is by making the switch to an EV. One of the best used electric cars to go for is the Nissan Leaf. First-generation examples start from just £4,500 but if money allows, we'd recommend the second-generation Leaf, introduced in 2018, with prices for these starting from around £14,000 – half of what you'd pay for a new car.
The Leaf offers a practical interior, plenty of standard equipment, while examples of this age bring a claimed range of up to 168 miles, which should be plenty for local travel.
Search for used Nissan Leaf models on AA Cars
BMW i8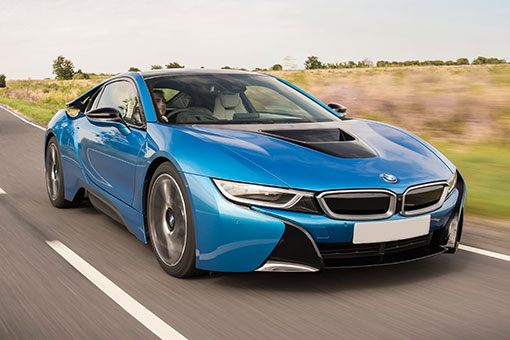 If you're looking for a sports car, the last thing you'd expect is for it to have free tax, but when it comes to BMW's i8, that doesn't have to be the case. That's because this model uses a plug-in hybrid powertrain that allows for around 15 miles of zero-emissions driving to be completed at a time, with BMW claiming more than 100mpg. Its 49g/km CO2 emissions ensure free car tax, though you'll have to buy an example registered before April 2017 for this.
The i8's futuristic style and scissor doors give this model some serious street cred, while with 357bhp on offer, it's able to accelerate from 0-60mph in 4.4 seconds. Prices start from around £35,000, which gets you a lot of car for your money.
Search for used BMW i8 models on AA Cars
Toyota Yaris Hybrid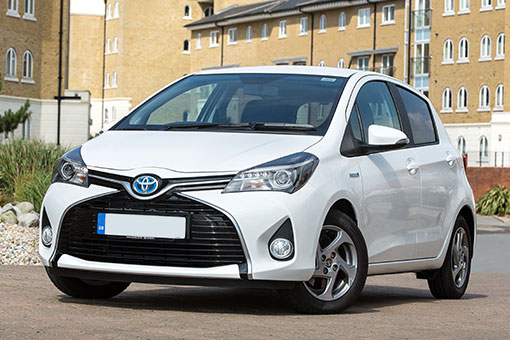 Toyota has a great reputation for its hybrid models, and these cars are often appealing from a tax perspective. Particularly in the case of the firm's Yaris Hybrid, which thanks to CO2 emissions of just 79g/km, it qualifies for free car tax – again with the stipulation that it has to have been registered by the end of March 2017.
The Yaris is fantastic around the city, where its hybrid powertrain works at its best, and its small dimensions come into their own. Like most Toyotas, it also has a superb reputation when it comes to reliability. Prices for Yaris Hybrids are remaining high, however, with a 2012 example available from around £8,000.
Search for used Toyota Yaris Hybrids on AA Cars
Nissan Qashqai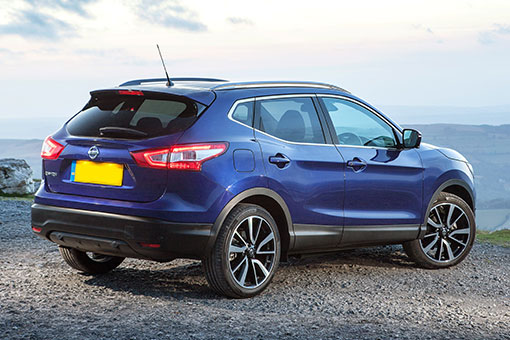 The variety of cars on offer that come with free car tax is impressive, and even some SUVs fall into the guidelines – including Nissan's most popular Qashqai. For free car tax, you'll want to look for a model equipped with the 1.5-litre dCi diesel engine, which has sub-100g/km CO2 emissions and a claimed fuel economy figure of more than 70mpg.
The Qashqai also has a practical interior that makes it a great family car, while comes well-equipped as standard - especially Tekna models which get features such as heated seats and panoramic glass roof. Used examples start from an attractive £5,500.
Search for used Nissan Qashqai models on AA Cars
Citroen Grand C4 Picasso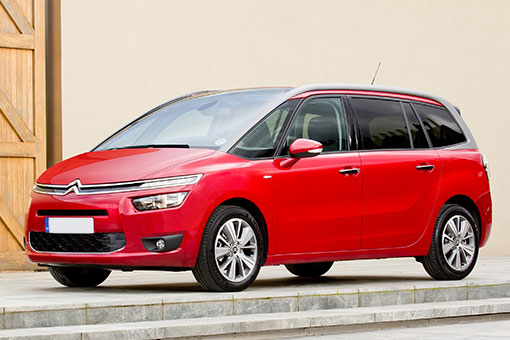 If you want a seven-seater that qualifies for free car tax, your options are quite limited, but one of the models you should consider is the Citroen Grand Picasso. An ideal model for families, this Citroen offers a load of room across its three rows of seats.
For free car tax, you need to track down a model fitted with a 1.6-litre HDI engine, but specifically the less powerful output which was originally 90bhp, but later increased to 98bhp. It's not a lot of power for a car of this size but will do the trick if you're not in much of a rush. Used prices start from around £5,500.
Search for used Citroen Grand C4 Picassos on AA Cars
Jaguar XE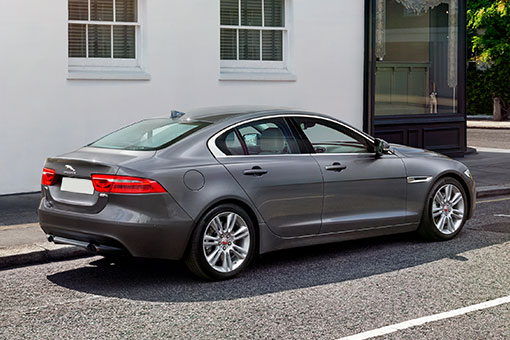 Again showing just how varied you can push car tax-free vehicles, we have the Jaguar XE. This compact premium saloon rivals the BMW 3 Series and stands out for its enjoyable driving experience and stylish and upmarket look.
For free car tax, you need to get yourself the entry-level 161bhp 2.0-litre diesel engine, which has sub-100g/km CO2 emissions and is also capable of a claimed 75mpg, according to Jaguar. Clean, high-mileage examples of the XE start from around £7,500.
Search for used Jaguar XEs on AA Cars
Ford Fiesta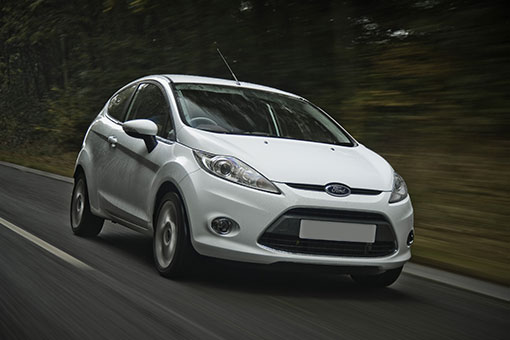 The Ford Fiesta remains one of the most popular used cars, and plenty of examples on the used car market are exempt from car tax. We'd recommend looking for a model fitted with the 1.0-litre turbocharged EcoBoost petrol engine, with 99bhp versions of these having CO2 emissions below 100g/km. The claimed 65mpg fuel economy figure needs to be taken with a pinch of salt, however.
The Fiesta is good fun to drive and comes well-equipped – especially in the case of the Titanium versions. Prices for higher-mileage examples start from around £4,500.
Search for used Ford Fiesta models on AA Cars
Renault Zoe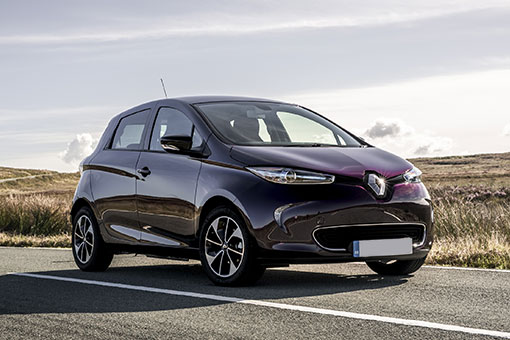 If you're wanting to go electric on a budget, you shouldn't look much further than the Renault Zoe. This supermini arrived in 2013 as one of the first mass-market EVs, and there's plentiful supply on the used market.
A small battery on these earlier cars does limit the range to only around 80 miles in the real world, but this should still prove fine for urban drivers. Just be aware many examples are subject to a battery leasing scheme, which is around £50 a month paid to Renault but will cover the battery in case of any battery defects. Used prices start from £6,000.
Search for used Renault Zoes on AA Cars
Prices correct at time of publication [03/2023].