Best used second-hand cars
Looking for a used car? Here are 10 great options for a whole range of tastes and budgets.
With new cars more in-demand and pricier than ever, it's easy to see the attraction of buying a used car.
Whether you're shopping for a low-cost city car or a top-end executive car, the used market has a whole range of options to suit you, depending on how much you spend.
Here we've rounded up the best second-hand car options from across the motoring spectrum.
Skoda Citigo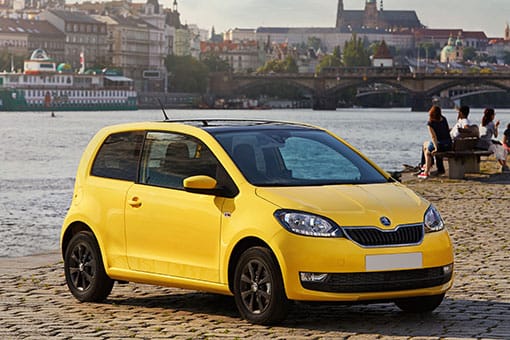 If you're looking for a used city car, value for money and low running costs are likely a must, and it's this area where the Skoda Citigo excels. Frugal 1.0-litre petrol engines also place this model in a low insurance group, while this Skoda's smart styling and pleasant interior make it feel more modern than its age might suggest.
The Citigo is also easy to drive and park, while its interior is slightly roomier than you might expect. With used versions of this Skoda starting from £3,500, it's a terrific option for a second-hand car, and at a fraction of what you'd pay for a new city car. It's worth noting the Citigo is mechanically identical to the Seat Mii and Volkswagen Up.
Find a used Skoda Citigo on AA Cars
Ford Fiesta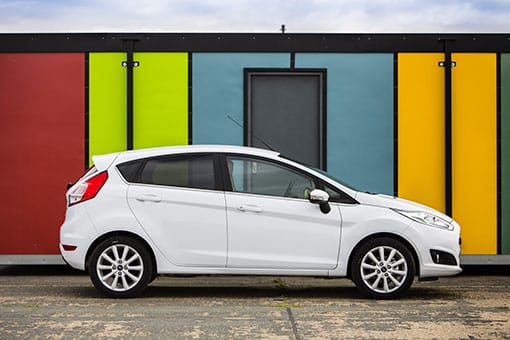 When it comes to choosing a used supermini, it's quite hard to go wrong with the Ford Fiesta - not least due to the sheer number on the market, meaning you should be able to find one in the colour and trim you want without too much hassle.
Over the years, the Fiesta has always been an icon of affordable motoring, while also being fun to drive and pretty reliable too. When it comes to used versions, the sixth-generation model (sold between 2008 and 2017) is a solid option, as it offers a smart and more modern design, yet still at an attractive price. Expect to pay around £4,000 for a clean, low-mileage version of this generation.
Find a used Ford Fiesta on AA Cars
Seat Leon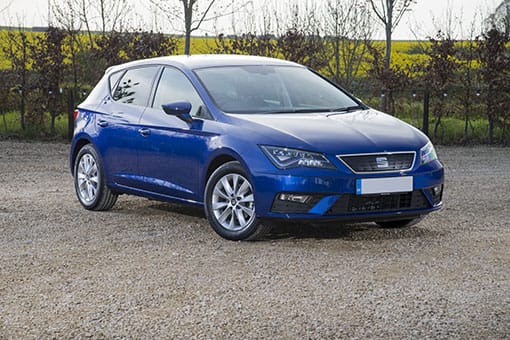 If you want an affordable family car that still offers an enjoyable driving experience and sleek design, you shouldn't look much further than the Seat Leon. Based on the same platform as the Volkswagen Golf, it's more fun and delivers much better value for money.
Our vote would go to the third-generation Leon, on sale between 2012 and 2020, which still looks stylish and modern to this day, thanks to its LED lights and touchscreen. Look out for the frugal diesels if you want something affordable to run, too. You'll pay from around £4,500 for a Leon of this age, but you'll have to increase your budget by a few thousand if you want something with fewer miles on the clock.
Find a used Seat Leon on AA Cars
Mazda6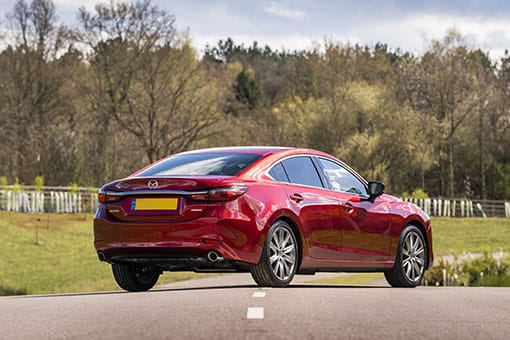 The Mazda6 might not be the most obvious saloon car, but where value for money is concerned, it's a clear leader. Skip the first 2 generations and go for the third version, which went on sale in 2012 and remains in showrooms today, albeit following a few facelifts over the years.
The Mazda6 is good to drive, looks the part and offers a great interior. You get plenty of standard equipment, while the saloon is very spacious - you could also choose the Tourer estate version if you want a more practical layout. High-mileage versions of this generation start from around £5,000, but you'll have to spend £7,000 for a car with fewer miles.
Find a used Mazda 6 on AA Cars
Volvo S90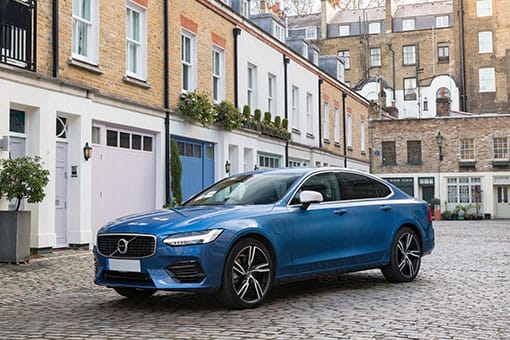 Audi, BMW and Mercedes might be the most obvious choices in the executive car class, but you'll be able to get more for your money by shopping for a Volvo - specifically the S90, which rivals the BMW 5 Series.
This large saloon offers a sleek, modern design and high-quality interior, while its superb comfort and refinement means it ticks all the right boxes for a car in this class. The S90 was first introduced in 2016, with prices for used examples starting from around £18,000. With 4-year old examples available from under £20,000, it means you can get the S90 at half the price it would cost you to buy a new one.
Find a used Volvo S90 on AA Cars
BMW 2 Series Gran Tourer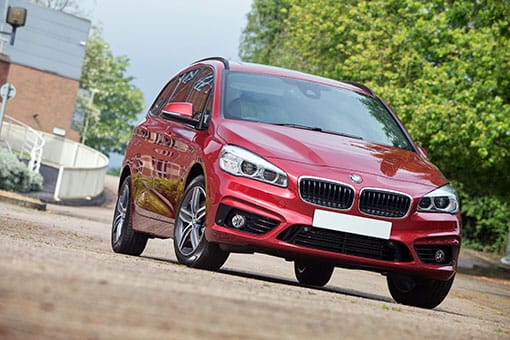 BMW might not be the most obvious name when it comes to MPVs, but if you want something more upmarket than your usual run-of-the-mill options, the 2 Series Gran Tourer deserves your attention. It can seat 7, and unlike most in this class, is good to drive and kitted out with plenty of premium features.
While not the most practical in this class, there's still plenty of space in it, while it's available with some strong engines - particularly the 220d xDrive, which features all-wheel-drive. Prices for the Gran Tourer start from around £15,000 for a high-spec, well-maintained car.
Find a used BMW 2 Series on AA Cars
Kia Niro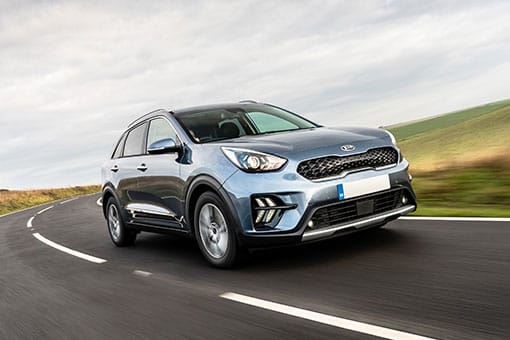 The small SUV class is absolutely brimming with options, but the Kia Niro stands out because of its efficient, electrified powertrains. Available as a hybrid, a plug-in hybrid and an EV, this Kia also offers a practical interior and comes very well-equipped. Regardless of powertrain, it's easy to drive and should help to reduce your running costs.
Used Kia Niro hybrids start from £13,500, while you'll need around £18,000 for a plug-in hybrid. The electric e-Niro is proving hugely desirable, so at the time of writing, used versions weren't priced much less than a new example. It's worth noting that the Niro comes with a 7-year warranty, too.
Find a used Kia Niro on AA Cars
Peugeot 5008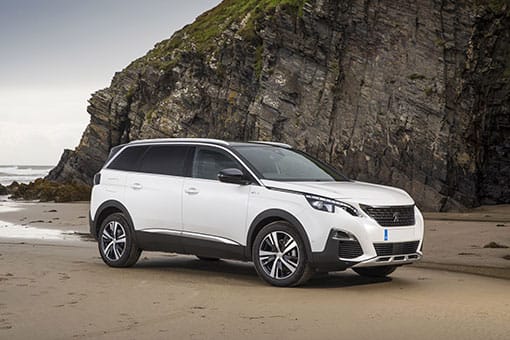 Peugeot has really stepped up a gear in recent years, with its cars now looking and feeling better than ever. But one of the best models it sells is the 5008. Though the first-generation 5008 was a people carrier, in 2017 Peugeot reinvented it as an SUV, and it's this car you should go for.
Bringing a smart, modern design inside and out, the 5008 also comes with 7 seats as standard - making it a very good choice for families. With efficient petrol and diesel engines available, it will likely prove more affordable than many of its rivals. Prices for a second-generation 5008 start from around £19,000.
Find a used Peugeot 5008 on AA Cars
Porsche Boxster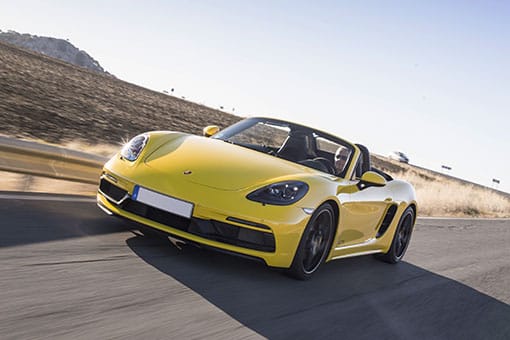 When it comes to sports cars, you'll still struggle to find anything better than a Porsche. Though you could buy a 911, the smaller Boxster convertible gets our vote. The driving experience is just superb, and it will never cease to amaze with its abilities, while you still get an upmarket interior. It's also easily comfortable enough to live with on a day-to-day basis.
Though prices for early Boxsters start from around £7,000, if funds allow it's worth upgrading to the '981' generation, which was launched in 2012, which cost from around £25,000. Though that's still a lot of money, if you keep the car well-maintained, you're unlikely to lose too much money.
Find a used Porsche Boxster on AA Cars
Volkswagen e-Golf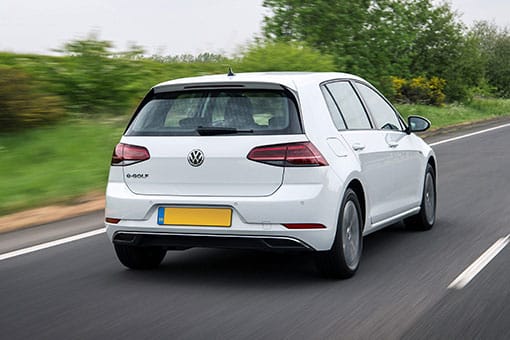 The Volkswagen Golf is one of the most popular used cars around, and key to its popularity is the sheer choice on offer - whether it be petrol, diesel, hybrid or electric. It's the latter that's our focus here, with the e-Golf standing out next to rivals at the time with its classy, understated design and superb build quality.
While the e-Golf has been on sale since 2014, it's worth trying to buy a 2017 or newer car, as these were kitted out with a larger battery. Even though this car's 144-mile range isn't great, for those that don't do too many miles, it's a great choice. Prices start from around £17,000 for used cars - roughly half what you'd pay for a new Volkswagen ID.3 of a similar size.
Find a used Volkswagen Golf on AA Cars
Prices correct at time of publication [06/2022].