Best used 4x4 cars
You can use a 4x4 for all manner of things, and whether you're going to use it for off-roading, or simply want more capability in wet or poor conditions, these models make a lot of sense.
You can get a 4x4 in various shapes and sizes too, from some of the most capable models around to premium seven-seat cars and even pick-ups. But what are the used 4x4s you should be checking out? Let's take a look at 10 of the best for a range of uses.
£2,000 – Toyota RAV4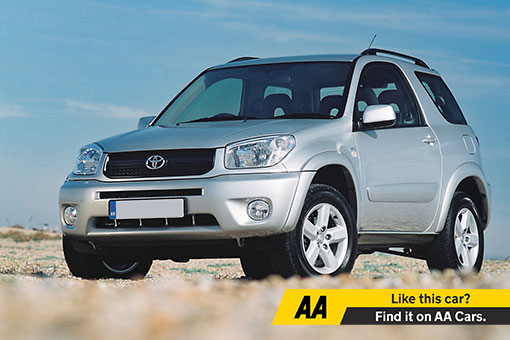 If you want a surprisingly capable 4x4 that won't cost you the earth, it's worth taking a look at the Toyota RAV4. Renowned for its utilitarian feel, it might have evolved into being a softer-focused SUV in recent times, but earlier and cheaper examples are more rugged in their approach.
For just £2,000, you'll be able to pick up a second-generation RAV4. Available as a three- or five-door model, it's the latter model that's the one to go for if you want something a bit more practical. You won't need much more money to stretch to a newer third-generation RAV4, either.
£2,500 – Honda CR-V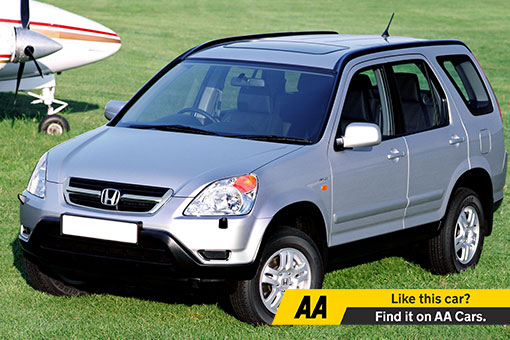 Another reliable used 4x4 that doesn't cost the earth is the Honda CR-V. It's another long-running model and with plenty of used models available for just £2,500, it's a terrific choice.
You'll be looking at a second- or third-generation model, sold from 2001 and 2007 respectively. Both offer a great deal of space – ideal for families – and a surprising number of creature comforts. The diesel engine is a great addition too. All versions of this age come with four-wheel-drive, though be aware that it's not really suited to off-roading.
£3,000 - Suzuki Grand Vitara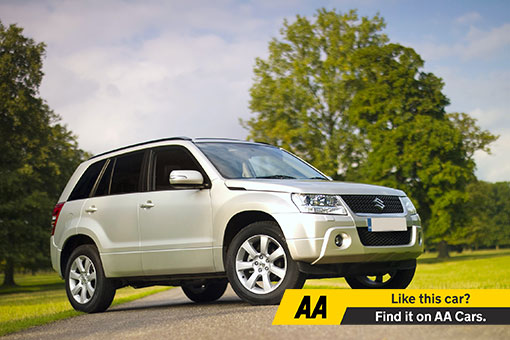 Suzuki has a great reputation for small and capable off-roaders, and though the Jimny grabs the limelight, we reckon it's worth looking at the slightly larger Grand Vitara instead. Available with a choice of three- and five-door derivatives, we would go for the third-generation model, sold between 2005 and 2015, which offers surprisingly modern styling.
With genuine talent when it comes to off-roading, the Grand Vitara is also well made and with examples available for less than £3,000, it represents great value for money.
£5,000 – Skoda Yeti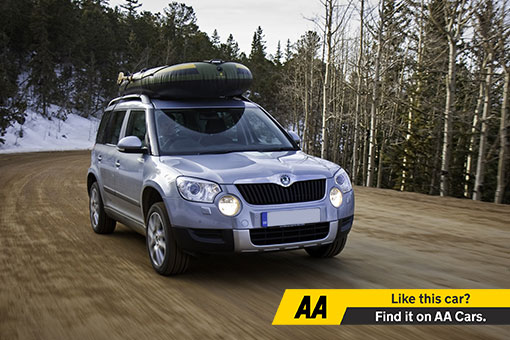 The Yeti arrived in 2009 as Skoda's first SUV, and quickly gained traction in this class. In fact, even several years after it was discontinued, it still has a loyal audience. The Yeti's boxy and chunky design makes it look reassuringly rugged, while its cabin is very flexible and surprisingly roomy for something with relatively compact dimensions.
Less than half of Yetis sold new came equipped with four-wheel-drive, so you might have to search a little harder for a '4x4' model, which was available on both petrol and diesel versions. Used four-wheel-drive models can be bought for under £5,000.
£7,500 – Fiat Panda 4x4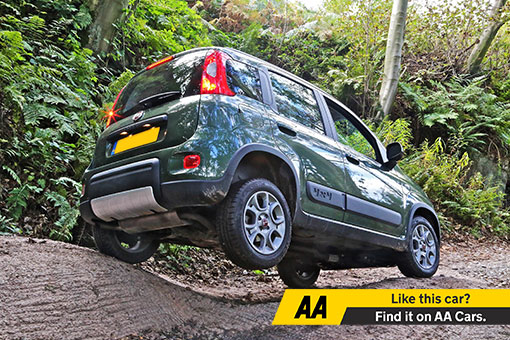 If you think a four-wheel-drive car means choosing a large SUV, the Fiat Panda will prove otherwise. That's because this funky city car is also available with a '4x4' version. It's no soft-roader either, with genuine talent on tough terrain.
Ideal for tight lanes or around town thanks to its dinky dimensions, there's a lot to like about this Panda. Used models are available for as little as £3,000, but we'd recommend spending a bit more for a newer example as you should be able to buy a low-mileage 2014 car for around £7,500.
£10,000 – Land Rover Discovery 3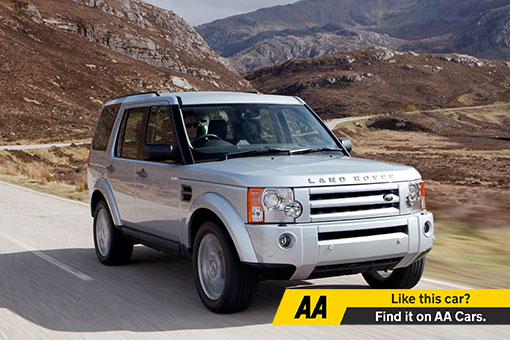 When it comes to 4x4s, few brands are as well-respected as Land Rover. Its models are renowned for their talent, while still being very comfortable and refined for road use. A particularly great used buy is the Discovery 3, on sale between 2004 and 2009.
This practical seven-seater offers a great deal of space, while the cabin still has a sturdy and robust feel to it. It also came equipped with an advanced off-road traction system that makes the Discovery a very capable off-roader. Just be aware that repairs can be expensive, so consider taking out a used car warranty. A very tidy Discovery 3 can bought for up to £10,000.
£12,500 – Dacia Duster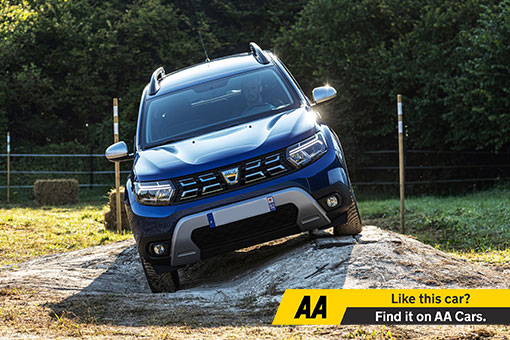 One of the best budget 4x4s on the market is the Dacia Duster. First introduced in 2013, it really helped to get this value-focused car firm noticed. Only a fairly small percentage were sold with four-wheel-drive, so you might have to search a bit harder for one.
Used prices for a first-generation Duster start from under £5,000, but we recommend the second-generation, launched in 2018, if your budget will stretch. Prices for these models, which get a far smarter interior and more space, are holding up well, and you'll need around £11,000 to buy a tidy used example.
£15,000 – Jeep Wrangler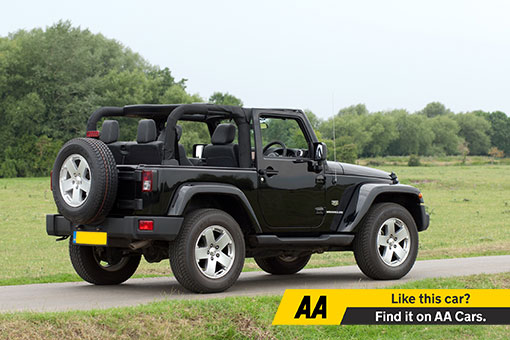 Jeep is another firm renowned for its vehicles' rugged ability, and its most iconic model is the Wrangler. It's a vehicle specifically designed for off-road use, where it is exceptionally talented, though its on-road driving manners are quite flawed.
Used Wranglers hold their value exceptionally well, so you'll still need around £15,000 for a 20-year-old example, which is unlikely to go down in value. We'd advise having a pre-purchase inspection carried out by a qualified AA technician, as repairs on this Jeep can be expensive.
£20,000 – Volvo V90 Cross Country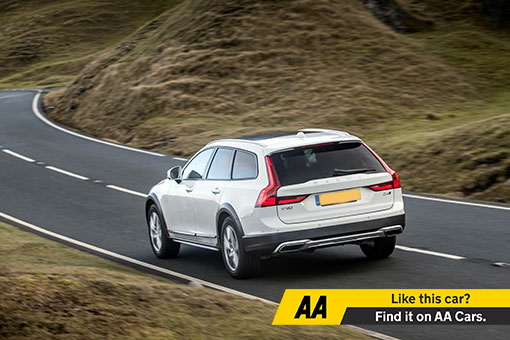 A four-wheel-drive model can come in all shapes and sizes, and these can include raised estate cars. Ideal for those looking for something a little sleeker, one of the best choices is the Volvo V90 Cross Country. Introduced in 2019, it was a raised version of the V90 estate car, with all versions boasting four-wheel-drive that brings genuine off-roading ability.
To our eyes, it looks fantastic while the interior is stunning, and offers a great balance of quality and technology. It's a fairly rare car on the used market, but it's worth finding a V90 Cross Country, with a 2018 example available for around £20,000.
£30,000 – Volkswagen Amarok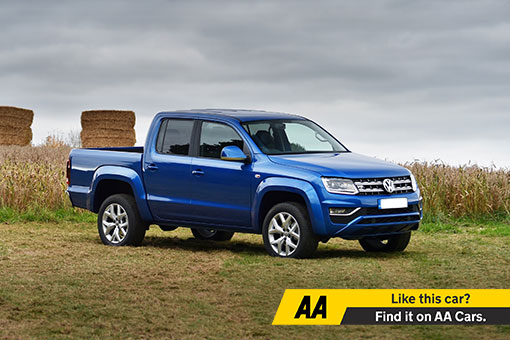 Another type of 4x4 vehicle worth considering is a pick-up, and one of the best choices is the Volkswagen Amarok. It's one of the more 'premium' trucks available, with a higher-quality interior than many of its rivals.
Though the Amarok first went on sale in 2011, we would recommend finding a newer 2016-onwards model as these then adopted a smoother V6 diesel engine that offered particularly brisk performance for a pick-up. This VW is ideal for towing and surprisingly useful off-road as well. For £30,000, you could pick up a 2019 example. Just be aware that some vehicles advertised might have additional VAT to pay as the Amarok is classed as a commercial vehicle.
Prices correct at time of publication [08/2023].