Best used electric cars
Looking to go electric, but can't afford the price of a new EV? There are plenty of affordable used car options on offer.
Electric cars continue to grow in popularity, as more people look to these battery-powered as a way of reducing their environmental footprint, as well as bringing down running costs.
With more than one-in-10 new cars sold in 2021 being electric (according to the Society of Motor Manufacturers and Traders), it's clear this is a segment that is rapidly growing.
New electric cars can prove quite pricey to buy, but if you don't want to splash out the full cost, there are an increasing number of used EVs available, and at affordable prices too. Let's take a look at the best used electric cars.
Nissan Leaf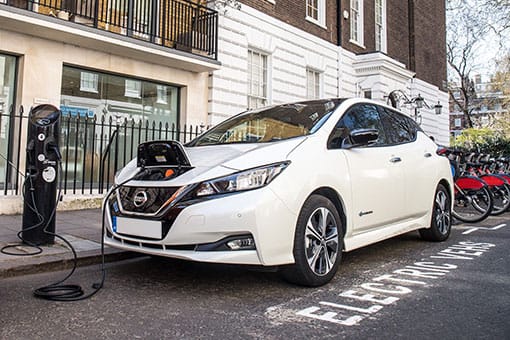 The Nissan Leaf was the first true mass-market EV, and as it's been on sale for more than a decade, is now one of the most affordable ways of getting behind the wheel of an electric car. Prices start from as little as £6,500 for usable examples, and though these early models have a small real-world range of around 80 miles, if you don't travel far, there's scope for very low running costs.
The second-generation Leaf, which arrived in 2018, is a far more well-rounded option, offering a longer range, more interior space and plenty more technology. Prices for these are noticeably higher though, and are available from around £17,000.
Find a used electric Nissan Leaf on AA Cars
Renault Zoe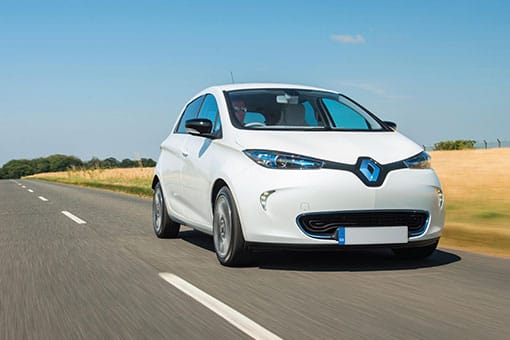 Another affordable used electric car to consider is the Renault Zoe. It was another one of the early electric cars, launching in 2013 as a Clio-sized supermini. It's easy to drive, looks good and prices start from less than £8,000 for low-mileage examples.
Just be aware that early Zoes came with a small battery that limits the range to around 70 miles in day-to-day driving, while many older cars are subject to a monthly battery lease scheme. This was introduced at the time to help bring down the initial cost of buying an EV, while also guaranteeing the battery's longevity. If you can stretch to a newer Zoe that has an 'owned' battery, it's money worth spending.
Find a used electric Renault Zoe on AA Cars
Volkswagen e-Golf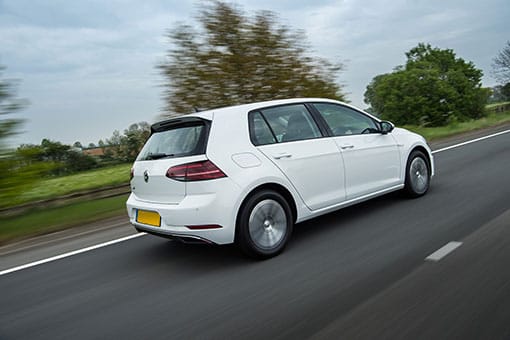 The Volkswagen Golf has been one of the best-selling cars of all time, and key to its popularity in recent years has been the choice of powertrains, not least the electric e-Golf, which was on sale between 2014 and 2020.
Bringing the same classy design and well-built interior that you get with any Golf, it also added low running costs into the mix thanks to its electric powertrain. It's worth looking out for models registered from mid-2017 onwards, as these feature a larger battery enabling a claimed 144 miles of range. The e-Golf is holding its value well, with the cheapest examples starting from around £14,000.
Find a used electric Volkswagen Golf on AA Cars
Tesla Model S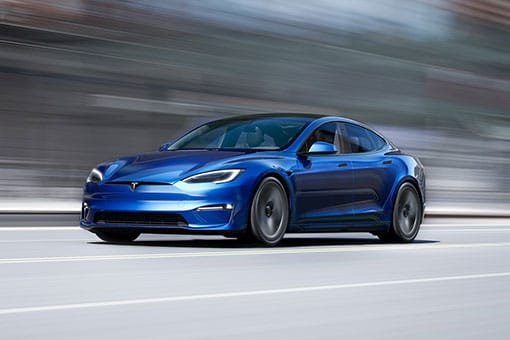 Tesla has taken the electric car market by storm, and its Model 3 is now one of the UK's most popular cars. Its EVs do command quite high prices, but used examples are becoming more affordable. Take the brand's large Model S saloon, which - as it's been on sale here since 2014 - is now available from £30,000, a fraction of its new price.
Offering a long electric range and strong performance, the Model S's tech-laden interior still feels modern. If you buy one registered before 2017, you'll also get free access to Tesla's superb Supercharger network, which really takes the hassle out of plugging in while on the move.
Find a used electric Tesla Model S on AA Cars
Hyundai IONIQ Electric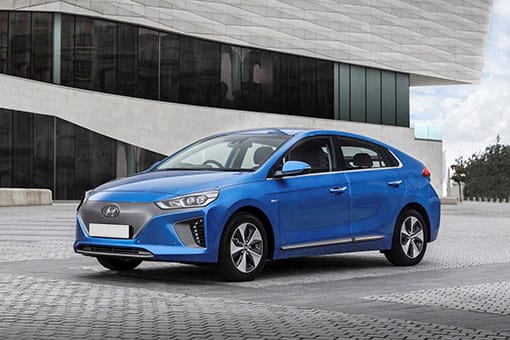 Hyundai is a real leader when it comes to EVs, and the IONIQ Electric was one of the brand's first models of this type when it launched in 2017. Bringing a smart design, well-built interior and generous equipment levels, this Hyundai ticks many boxes for buyers.
The IONIQ is also available as a hybrid or plug-in hybrid, though if you're ready to make the switch, this Electric is a great choice. Earlier examples don't have the longest range, but Hyundai kitted it out with a larger battery in 2019 - increasing the range to a claimed 183 miles. Used prices start from around £17,000.
Find a used electric Hyundai IONIQ on AA Cars
Jaguar I-Pace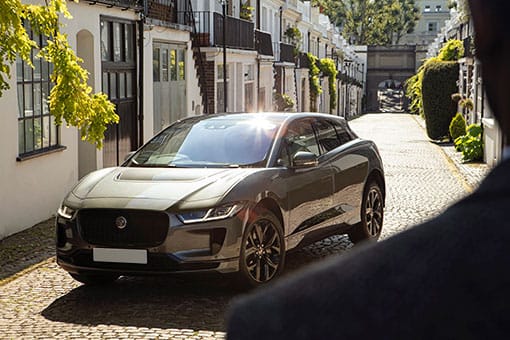 SUVs have proven a very popular segment for manufacturers creating electric cars, and one of the best options remains the Jaguar I-Pace. Using a large battery, it's able to travel up to a claimed 292 miles from a single charge, while it's great to drive and looks the part too.
It's a very attractive used buy, as though a new I-Pace will set you back close to £70,000, good low-mileage examples are available from around £40,000. Look out for high-spec HSE cars if you're looking for luxury.
Find a used electric Jaguar I-Pace on AA Cars
Smart EQ Fortwo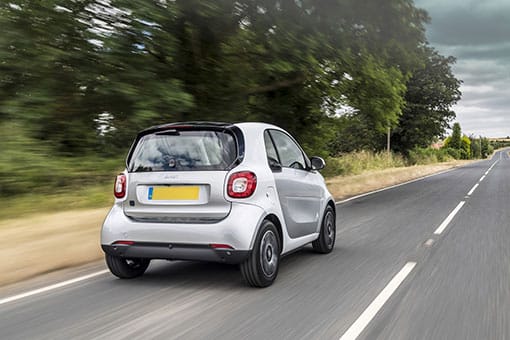 If you do lots of miles, Smart's EQ Fortwo won't be the car for you, as with a claimed range of just 81 miles, its use is quite limited. However, if you live in the middle of a city where parking is limited, few things can beat this little EV.
With its tiny dimensions, great visibility and zippy electric powertrain, it's a perfect fit. Standard equipment is generous too, and includes 16-inch alloy wheels, a reversing camera and panoramic roof. Used prices start from around £12,000.
Find a used electric Smart Fortwo on AA Cars
Audi e-tron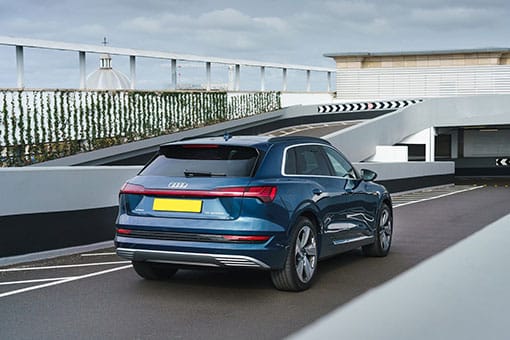 The e-tron was Audi's first EV when it arrived in 2019, showcasing a range of new technology for the firm, while retaining the German brand's reputation for quality and comfort. Available as a standard SUV or sleeker coupe-style Sportback model, the e-tron offers an electric range of up to 252 miles, along with impressive rapid charging speeds.
Coming with a raft of standard equipment, used e-trons start from around £46,000 - a welcome £20,000 saving on what you'd pay for a new example.
Find a used electric Audi e-tron on AA Cars
BMW i3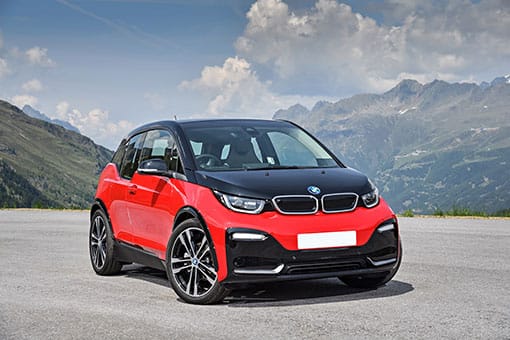 BMW's i3 remains just as cutting-edge and futuristic now as it did when it originally launched in 2013, with this EV remaining one of the most fun and stylish electric cars on the market. Bringing a distinctive design, the i3's interior is also made from a range of recycled and sustainably-sourced materials.
A slightly sportier i3S model is available, while you can even choose this BMW as a range-extender - featuring a small petrol engine to extend the electric range on longer trips. That said, given the regular i3 can manage up to 190 miles, that should be plenty for most. Used BMW i3s are available from around £14,000.
Find a used electric BMW i3 on AA Cars
Seat Mii Electric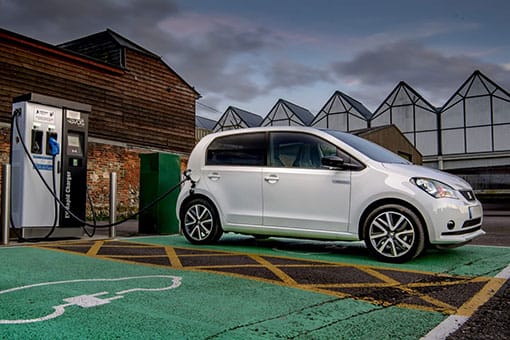 The Seat Mii Electric is one of the lesser-known EVs on the market, with only a limited number coming to the UK in 2020 and 2021. That said, if you can find one, it's a great choice.
Based on Volkswagen's e-Up!, the Mii Electric is able to manage a claimed 160 miles from a full charge, while it also comes with plenty of equipment as standard such as heated seats, cruise control and a reversing camera. It's good fun to drive, and is quite a stylish choice too. Used examples start from around £19,000.
Find a used electric Seat Mii on AA Cars
Prices correct at time of publication [06/2022].