Top 10 best ULEZ-compliant cars
Looking for a used car to escape the ULEZ charges. Here are the best options for a range of budgets.
A growing number of cities are looking to clamp down on vehicle emissions and pollution by introducing 'low emission zones' or 'clean air zones'.
There are various types, but the one that matters the most is a 'Class D' clean air zone, which is the only type that applies to privately-owned cars. Vehicles have to meet certain emissions criteria otherwise they need to pay a charge to enter the specified zone.
Schemes are already in operation in cities such as Bristol and Birmingham, but more are planned in the coming years. However, the most noteworthy scheme of this type is London's ultra-low emissions zone, better known as ULEZ.
While initially only the most congested and central parts of London were subject to ULEZ, it expanded in October 2021 to a far greater area, covering the areas between the north and south circular roads.
But on August 29, ULEZ expands once again, and this time it's covering all of the London boroughs, which means almost all areas within the M25 will be part of the ULEZ.
In order to avoid paying ULEZ, petrol cars need to meet Euro 4 emissions regulations, which became mandatory for all new cars in 2005. Diesel cars, however, face tougher rules, as these need to meet Euro 6 emissions standards, which weren't mandatory until September 2015, though many cars before this date did meet the requirements.
If your car doesn't meet the requirements – you can check by entering your number plate here – you'll have to pay the daily £12.50 charge. Let's take a look at the 10 best ULEZ-compliant cars.
Citroen C1 – Best for value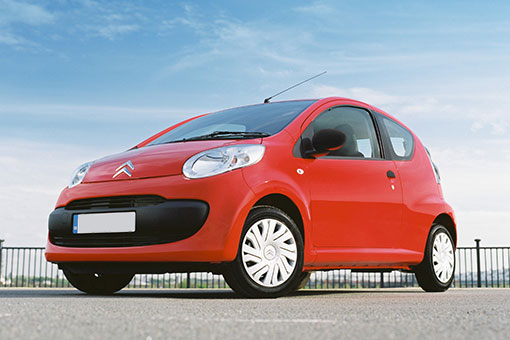 Proving that you don't need to spend a huge sum of money to buy a ULEZ-compliant car is the Citroen C1. This small city car was first introduced in 2005, and because all versions meet Euro 4 emissions regulations, it means you can drive one into any area in London without having to pay the £12.50 daily charge.
The C1 isn't especially roomy, nor would you expect a car of this size to be, but its small dimensions make it easy to drive and park around the city. They're generally quite reliable too, while its small petrol engines ensure that the C1 is both cheap to fuel and also to insure. Used Citroen C1s also start from as little as £1,000.
Search for used Citroen C1s on AA Cars
Toyota Prius - Best affordable hybrid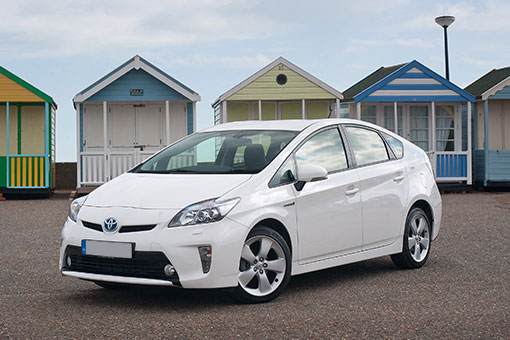 The Toyota Prius was the first true mass-market hybrid and helped to establish this brand's dominance with electrified models. As it's been around for more than two decades, it's also one of the most affordable hybrid models, with high-mileage examples starting from just £3,500.
If the budget will stretch, we recommend the third-generation Prius, introduced in 2009, and of which all versions will meet the ULEZ requirements. Getting a very spacious interior, it's also well-equipped and very frugal around the city. The Prius also has an impeccable reliability reputation, with examples regularly clocking up well over 250,000 miles. A tidy third-generation Prius with under 100,000 miles can be bought for around £7,500.
Search for used Toyota Prius models on AA Cars
Mazda 6 - Best affordable ULEZ-compliant diesel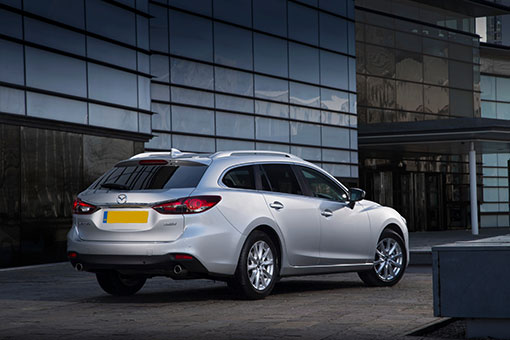 It's drivers with older diesel cars that are most likely to be the ones that have to change their vehicles to avoid paying the ULEZ charge because the Euro 6 regulations that diesel cars have to meet weren't introduced until a decade after the Euro 4 requirements for petrol cars.
However, many diesel cars were compliant well before the September 2015 cutoff date, including the third-generation Mazda6, launched in 2013, of which all diesel models meet the ULEZ requirements. Available as both a saloon and estate, the 6 offers a stylish design, a practical interior and a good reputation for reliability. Used prices also start from an attractive £5,000.
Search for used Mazda6 models on AA Cars
Fiat 500 – Best for style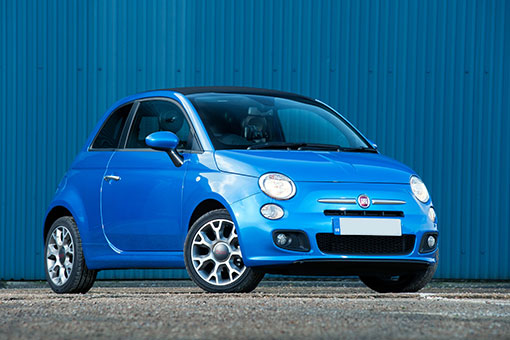 The Fiat 500 has become an icon in urban areas ever since the Italian firm revived its chic city car in 2007, and it's a fantastic model to use around town thanks to its dinky dimensions and easy driving experience.
Its fun and youthful styling remains modern even 15 years after it went on sale, while a host of special editions add extra charm to this Fiat – Colour Therapy and 'byGucci' being particular highlights. Though most Fiat 500s use petrol engines, which makes it ULEZ exempt, a small number were sold with a diesel unit. These aren't compliant and should be avoided in this instance. Used Fiat 500s start from around £2,000.
Search for used Fiat 500 models on AA Cars
BMW 3 Series Touring – Best for pet owners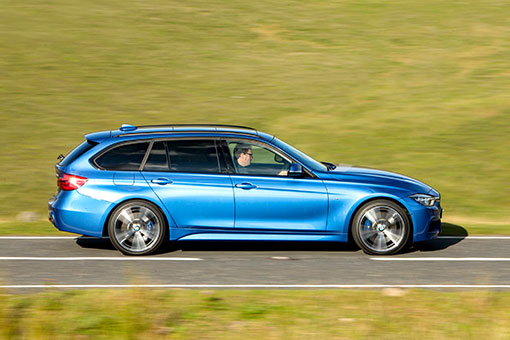 If you want a practical estate car that's still enjoyable to drive, it's hard to beat the BMW 3 Series Touring. With a large boot and plenty of rear seat space, it's ideal for families, while a good-sized dog can fit comfortably in the boot too.
Our vote would go to the sixth-generation BMW 3 Series Touring, which was on sale between 2012 and 2018. Earlier diesel examples of this era will not be ULEZ compliant, so – providing you don't do too many journeys – we'd recommend the smooth 320i. Prices for a clean example start from £9,000.
Search for used BMW 3 Series Tourings on AA Cars
Renault Zoe – Best affordable EV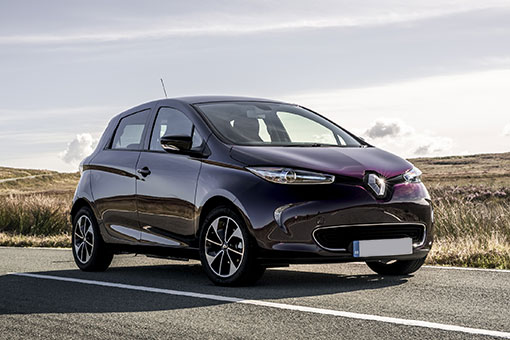 An easy way of not having to worry about ULEZ is by making the switch to an all-electric model, with all EVs being exempt from this charge, as well as London's Congestion Charge (itself a £15 daily charge). You will need to register your EV beforehand for the latter, however. And one of the most affordable used electric cars is the Renault Zoe.
Introduced in 2013, it's proven one of the most popular EVs to date, owing to its affordability, ease of use and low running costs. Used Zoe models start from around £6,000, though these early cars do have quite a limited real-world range of 80 miles, though it should prove fine for use around the city. Just be aware that many examples for sale are subject to a battery lease, which costs around £50 per month. Paid to Renault, it covers the battery if an expensive replacement is needed.
Search for used Renault Zoes on AA Cars
Ford Fiesta - Best for availability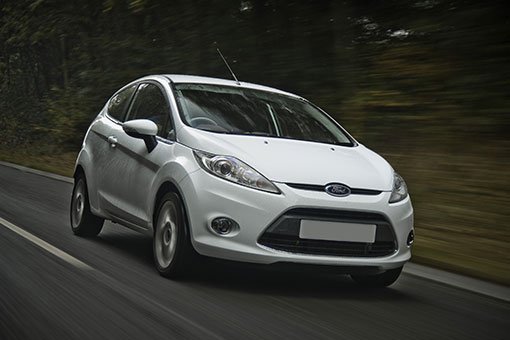 The Ford Fiesta is one of those cars with universal appeal, whether it's for a new driver or someone just wanting an affordable runabout. Our choice would be a sixth-generation petrol model sold between 2009 and 2017. Throughout these years, the Fiesta was frequently the best-selling car, so there's a vast number of used models to choose from. If you go for a petrol model of this age, it will also be compliant with ULEZ restrictions because of it being at least a Euro 4 car.
This generation of Fiesta offers modern styling, while it's also good to drive and relatively good on fuel as well. Just stay clear of diesel models as there's no guarantee that these will be compliant. A used Fiesta of this age can also be had for around £1,500.
Search for used Ford Fiesta models on AA Cars
Volkswagen Touran – Best for seven seats/families
If you're looking for an affordable used seven-seater that's ULEZ compliant, you might soon run into problems as many of these older examples are powered by diesel, and likely won't meet the Euro 6 requirements. However, one seven-seater that was readily sold with petrol engines is the Volkswagen Touran.
Coming with a third row of seats as standard, it's also very well built and offers plenty of space, despite not being the largest MPV on paper. Used Tourans start from just £2,500, though you might have to search a bit harder for a cheap, ULEZ-compliant petrol. If you want a diesel that escapes the ULEZ charge, you'll need to look at September 2015 or newer cars.
Seach for used Volkswagen Tourans on AA Cars
Renault Kadjar – Best affordable crossover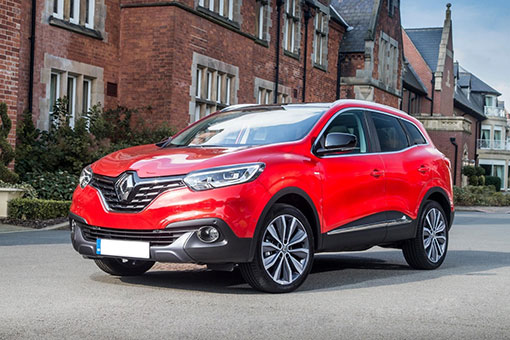 The Renault Kadjar is an easier model to understand when it comes to ULEZ, as – because it wasn't introduced until late 2015 – all versions, whether petrol or diesel, are compliant. Sitting above the Captur in the Renault line-up, the Kadjar is an ideal choice for families.
Offering a stylish design that will make it stand out in an urban environment, the Kadjar also brings a spacious interior that offers more room than its Nissan Qashqai twin. Standard equipment is generous, too, while with prices starting from £7,500 for a 2016 example, it represents great value for money.
Search for used Renault Kadjars on AA Cars
Mitsubishi Outlander PHEV – Best affordable plug-in hybrid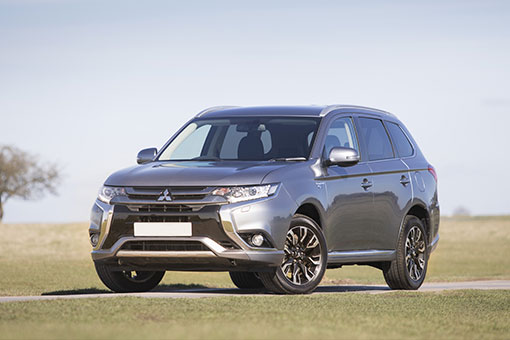 If you predominantly do shorter, local trips around the city, but want the flexibility to go further afield without having to stop and charge, it's worth looking at a plug-in hybrid. One of the most popular is the Mitsubishi Outlander PHEV.
Bringing greater efficiency to this family SUV, you can expect an electric range of between 15 and 25 miles while pootling around locally, and if you do most of your miles like this, you'll very rarely have to use the engine. Outlanders registered before April 2017 also get free car tax, with all versions being exempt from ULEZ. Used Mitsubishi Outlander PHEVs start from around £9,500.
Search for used Mitsubishi Outlander PHEVs on AA Cars
Prices correct at time of publication [03/2023].