How to be more environmentally friendly on the roads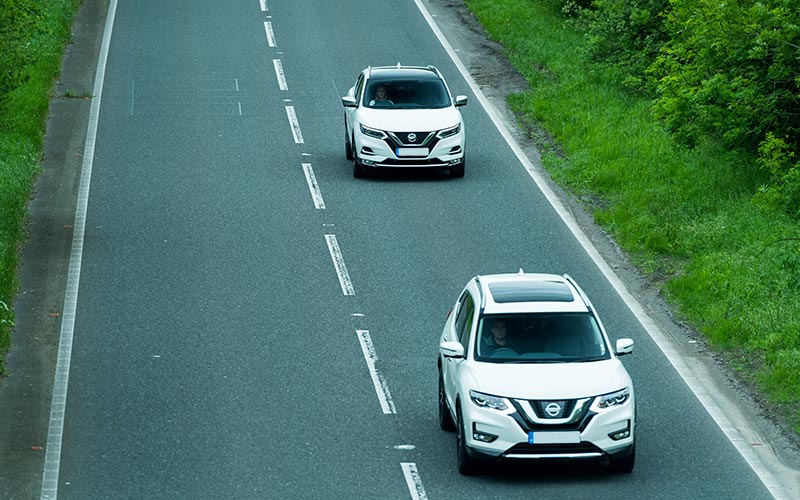 Climate change continues to be one of the greatest problems facing the planet, and it's an issue more of us are becoming concerned about.
From recycling more to cutting back on single-use plastics, there's a variety of things that can be done to help the environment. The same applies when it comes to motoring, too, as out on the road there are various things that can be done to help reduce your impact on the environment, even while keeping the same vehicle. Many of the tips will also help you to save money, meaning it's a double win.
Here are some ways to be more environmentally friendly on the roads.
Watch your speed – particularly on the motorway
Even if you're thinking of the environment, you should be watching your speed to ensure you aren't driving illegally or endangering other road users.
However, high speeds often cause significantly more pollution than slower ones – particularly on the motorway. So, while you might normally sit with the cruise control on 70mph on a dual carriageway or motorway, if you lowered the speed to 60mph, it will likely reduce fuel consumption quite considerably. Not only will this mean you won't have to spend as much money filling your car up, but it also has environmental benefits too. This is particularly true for those that sit above the 70mph limit.
Even if you drive an EV, the same applies, as these models will consume considerably more electricity at higher speeds, than if you wind your cruise control back.
Drive smoother and change up gears earlier
Linking to the above point, smooth driving is an easy way of being more environmentally friendly while out on the roads. Looking ahead is one simple step, as this will avoid harsh braking. Similarly, you should be much lighter on the accelerator, and gradually get up to speed instead. Make the most of coasting too as this will reduce fuel usage. Be mindful of always being safe and not annoying other road users, though.
If you've got a car with a manual gearbox – or an automatic that lets you change gears yourself – move up the gears earlier to avoid high revving, which will also reduce fuel usage and your environmental footprint. Most modern cars have a gearshift indicator telling you when to change up or down for maximum efficiency.
By not being harsh on your vehicle, it will also mean components will last longer and won't need replacing quite so often.
Keep on top of maintenance
But maintenance is something you should definitely not neglect. If you've ever followed another car that's been putting out black or blue smoke, this is straight pollution going into the atmosphere, and not good for the environment at all.
It's often cars like that which haven't been maintained well, and it's why you should always have your car serviced and looked after. A vehicle in good working order will always be more efficient than one that isn't.
Empty your car of any unnecessary weight
Your car's boot is likely full of items that you probably don't need to carry around for every single journey. Even if you might not think it adds much weight, it will be putting further strain on the vehicle and causing it to use more fuel. So it's a good idea to empty out your vehicle of anything you don't need, especially heavier items.
If you have anything attached to the car, such as roof bars or a roof box, you should take these off when they're not in use, as items like these will considerably increase the drag on the vehicle, and ruin your fuel efficiency.
Plan your journeys
If you're doing any longer journeys, it's worth planning them out beforehand. While queues are sometimes unavoidable, if you're able to stay away from roads that are often congested, it will save fuel being wasted in stop-start traffic.
Several navigation apps, including Google Maps, even suggest the most efficient routes that will use the least fuel. They might take a few minutes longer, but it's worth making the switch if you're wanting to be more environmentally friendly on the roads.
Hybrid driving
However, if you're driving a car that's proving to be poor on fuel and not very efficient, there is only so much you can do with it. That's why it might be worth looking for a more environmentally-friendly car.
If you're able to charge a car at home or work, a plug-in hybrid can prove a great option, allowing for electric running ability on shorter trips, but a back-up petrol engine for longer journeys. Here are five great used plug-in hybrids for less than £15,000.
Mitsubishi Outlander PHEV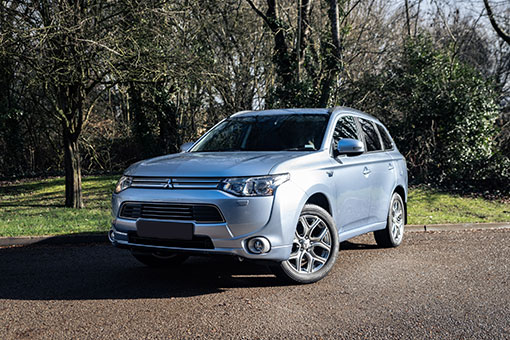 Mitsubishi was a brand well ahead of the curve when it came to plug-in hybrids, with the Japanese firm's Outlander PHEV being one of the first vehicles to use this kind of powertrain when it debuted in 2014. For many years it was the most popular plug-in hybrid in the UK, too.
The Outlander PHEV is generously equipped and is a very practical and spacious choice that would suit families well. Expect an electric range of around 25 miles in real-world conditions, while there are plenty of models available in this price range. The cheapest start from around £10,000 for a 2014 car with 100,000 miles on the clock.
Search for Mitsubishi Outlander PHEVs on AA Cars
Toyota Prius Plug-in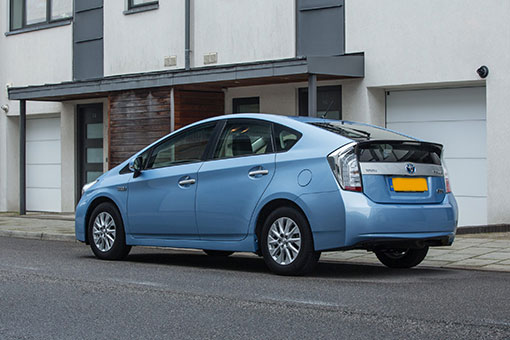 The Toyota Prius is arguably the most well-known hybrid car ever and was essentially the first true hybrid of this type. Though it's the regular 'self-charging' setup that is best known, Toyota introduced a plug-in model in 2012, well ahead of the opposition.
Its battery is tiny for a plug-in hybrid and limits its electric range to less than 15 miles, it's still an efficient system even when the electric is depleted. While not the best to drive, the Prius Plug-in is comfortable and easy to drive, with used prices starting from £9,500.
Search Toyota Prius Plug-in Hybrids on AA Cars
BMW 330e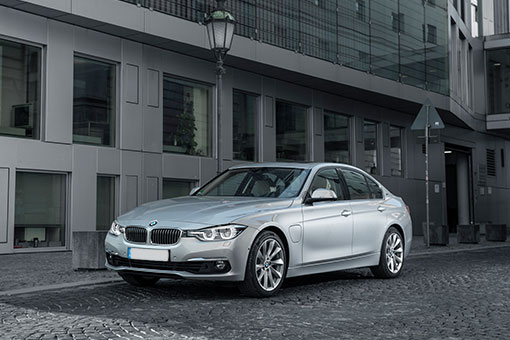 BMW now has a vast line-up of plug-in hybrids, and was one of the first to offer a choice of different PHEV models. The version that proved to be the most popular, though, is the 330e. Based on the 3 Series saloon, it was introduced in 2016 and became an instant hit with the company car market owing to its fantastic long-distance ability and high-quality interior.
The powerful 2.0-litre petrol-electric setup develops close to 250bhp, while it remains as good to drive as the regular 3 Series. Expect around 20 miles of electric running at a time, making it ideal for shorter commutes. The 330e is good value on the used market too, with a 2016 car with 100,000 miles on the clock costing from £12,500.
Search for BMW 330e models on AA Cars
Volvo V60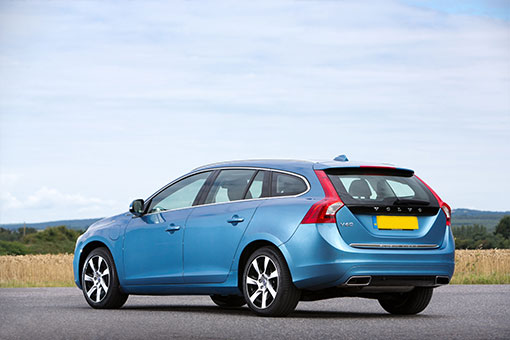 The majority of car manufacturers have favoured petrol engines for their plug-in hybrids, but going against the grain in the early days of PHEVs was Volvo, which offered its V60 estate with a diesel-electric setup instead.
Known as the 'Twin Engine', you could choose it with a 161bhp diesel unit (D5) or with a 217bhp option (D6). Both come paired with a 67bhp electric motor. Offering around 30 miles of electric driving ability, it's an efficient hybrid choice. The V60 still looks good too, while the interior is well-built as well. The boot is quite small, however, for an estate car. Used V60 plug-in hybrids start from around £12,000, though they are quite hard to find.
Search for used Volvo V60 plug-in hybrids on AA Cars
Audi A3 e-tron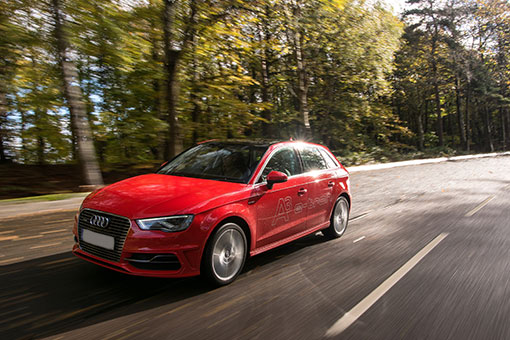 While 'e-tron' might now relate to Audi's electric models, it originally applied to its plug-in hybrids, including the A3 e-tron which arrived in 2015. Based on the popular A3 hatchback, it offers a powerful 201bhp setup and a real-world electric range of around 20-25 miles.
The A3 has a very well-built interior that is fantastic for a compact model, while plenty of standard equipment is included too. Just be aware the boot is quite a lot smaller than a normal A3's, owing to the fitment of the battery, Used A3 e-trons start from around £12,500.
Search for used Audi A3 e-trons on AA Cars