Best used 7-seater cars
Looking for a practical car that can seat 7? Here are 10 great options to suit a range of budgets.
Whether you have a large family, or regularly carry plenty of extra passengers, a 7-seater is a must.
Bringing the added bonus of a third row of seats, these are some of the most practical cars on the road and are hugely useful even if you might need to use the rearmost bench only occasionally.
So, whether you're shopping for a new car for the school run or just want the maximum space possible, a 7-seater makes a huge amount of sense. Here are the 10 best options, including both SUVs and MPVs.
Skoda Kodiaq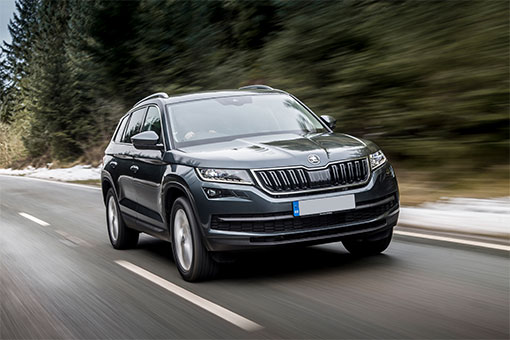 The Kodiaq arrived in 2016 as Skoda's first car to feature 7 seats, and immediately became a solid family favourite. Offering a hugely spacious interior, even adults will be able to sit in the third row in relative comfort for shorter trips, while in 5-seat mode, the boot measures a huge 735 litres.
There's a lot more to the Kodiaq than just its practicality too, as it's also got a very smart and well-built interior, while the overall exterior design is classy as well, offering a far more upmarket image than you might expect from a Skoda. Used Kodiaqs start from around £15,000, but just be aware not all versions come as standard with 7 seats.
Find a used Skoda Kodiaq on AA Cars
Volkswagen Sharan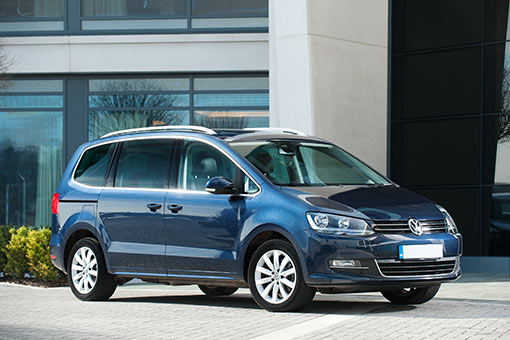 Though MPVs might have fallen out of favour with new car buyers, there are still plenty of used options on the market. One of the top choices is the Volkswagen Sharan, particularly the second-generation model, sold between 2010 and 2021.
With its sliding rear doors, it makes access very easy for children, while you won't have to worry about your kids denting doors ever again. The Sharan is also hugely practical, with enough room in the third row for adults to sit comfortably, while it's packed with clever storage solutions to make it even more versatile. Second-generation Sharans start from around £6,000, but you'll have to spend closer to £9,000 for a lower-mileage example. It's worth finding a higher-spec SE or SEL model, too, as entry-level 'S' versions don't get all that much equipment.
Find a used Volkswagen Sharan on AA Cars
Kia Sorento
Kia has always excelled at producing large, spacious cars for not a lot of money, and that's the case with its Sorento SUV. For 7 seats, you'll want to skip the first generation as that only came with 5, but all generations launched since 2010 have come with a third row.
A very practical 7-seater, the Sorento is also very useful for those that like to tow with their cars, with this SUV having a towing capacity of up to 2,500kg. It's got a good reputation for reliability, while if you opt for a higher-spec KX-3 or KX-4, it comes particularly well equipped. You'll pay from around £4,500 for a second-generation Kia Sorento.
Find a used Kia Sorento on AA Cars
Peugeot 5008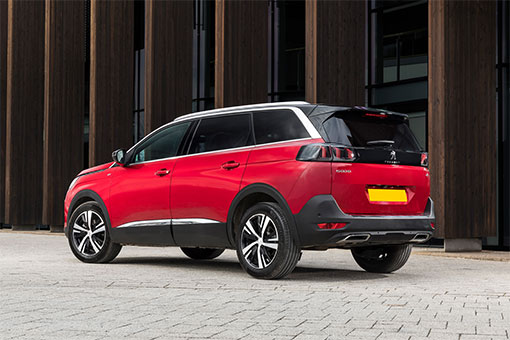 The original Peugeot 5008 was a distinctly average MPV, but it was really improved for a second generation in 2017 when it was completely overhauled. Evolving into a trendier SUV, it offers a sharper, more modern design that really makes it stand out in this class. Inside, it's packed with technology, too, including Peugeot's innovative i-Cockpit digital dial display.
Yet the French firm didn't forget about the need for it to be practical, as the 5008 comes as standard with 7 usefully-sized seats. It's a very flexible cabin too, with the seats individually folding and sliding to maximise space, while the boot is huge in 5-seat mode. Prices for a second-generation Peugeot 5008 start from around £15,500.
Find a used Peugeot 5008 on AA Cars
Citroen Berlingo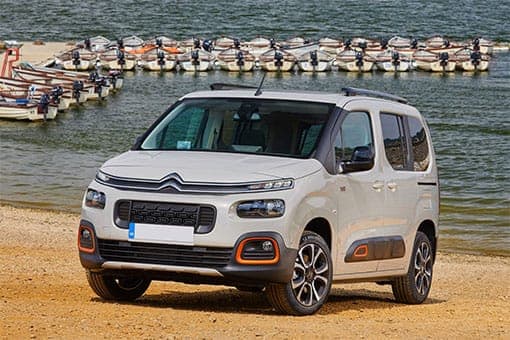 Though not the most stylish of cars, if you want maximum space, a van-based people carrier is hard to match. It's why the Citroen Berlingo is among one of the best family cars on the market, with its funkier design having a little more going for it than the usual commercial-based vehicle.
The 7-seater versions aren't all that popular on the used market, and you'll need to buy a longer 'XL' model if you want to have those rearmost chairs too. But if you can find one (prices start from around £19,000 for a 2019 car), you will have a very spacious 7-seat for not a lot of money compared to rivals of a similar age.
Find a used Citroen Berlingo on AA Cars
Volvo XC90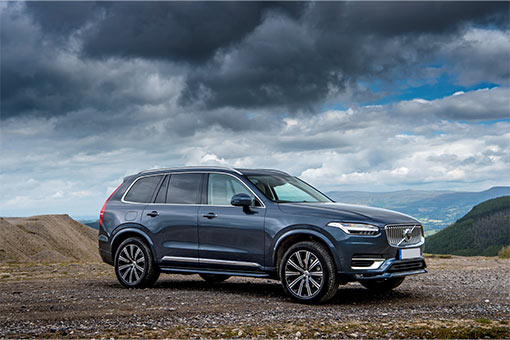 As Volvo's largest SUV, the XC90 certainly isn't lacking in interior space. Launched back in 2002, it was an instant hit with families thanks to the vast levels of space on offer, as well as its impressive safety record. Prices for early XC90s also start from as little as £2,500, making it a very cheap 7-seater, though you might want to have a car checked over before buying as repairs will be expensive.
If you have more money to spend, though, it's worth looking at the seriously impressive second-generation XC90, which launched in 2015. Bringing a modern, tech-laden interior, its vast dimensions equate to a cabin that can seat 7 adults in comfort. Prices for these newer XC90s start from £19,000.
Find a used Volvo XC90 on AA Cars
Vauxhall Zafira Tourer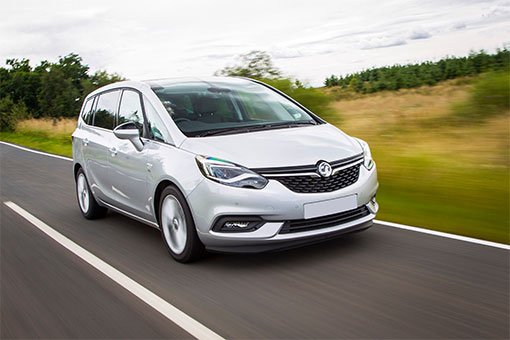 The Vauxhall Zafira was the car of choice for many families in the early 2000s, and the firm followed up its spacious MPV with the more stylish Zafira Tourer in 2012. Still looking the part a decade later, this Vauxhall also offers a smart cabin, with plenty of luxuries on higher-spec versions.
Despite being smaller than other 7-seaters on the market, it still offers a good degree of interior space, while the seats fold and slide easily. With 710 litres of luggage space in 5-seat mode, the Zafira Tourer will be a very useful tool for families. Prices for a used 2012 Zafira Tourer start from around £4,000.
Find a used Vauxhall Zafira on AA Cars
Ford S-Max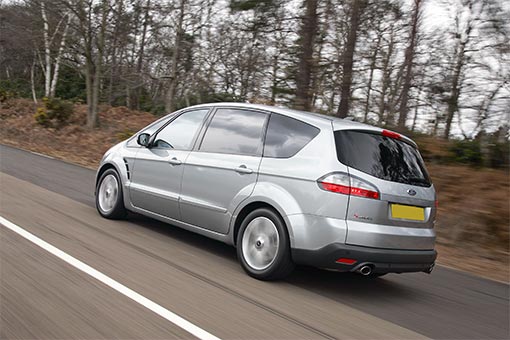 Ford has been a big player in the 7-seater market, with customers able to choose between the S-Max and Galaxy. It's the former that gets our vote, though, with its sportier design and more enjoyable driving experience making it one of the best-looking MPV on the market.
It's been on sale for a number of years, which means examples are available from as little as £1,500 or £10,000 if you'd prefer the newer, second-generation car, introduced in 2015. All versions are generously equipped, while the diesel engines are smooth and great on fuel. Though not the most practical of 7-seaters, the rearmost chairs are still a good size for children.
Find a used Ford S-Max on AA Cars
Land Rover Discovery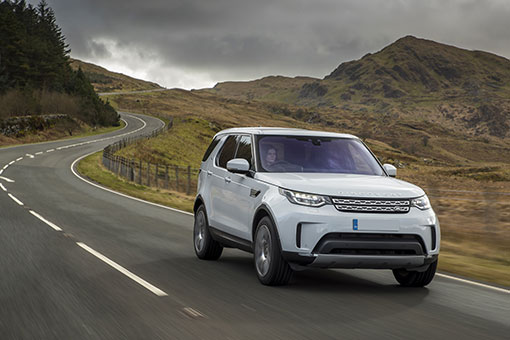 If you're after a 7-seater that you want to take off-roading or off the beaten track, it's hard to beat the Land Rover Discovery. It's one of the largest SUVs on the market, and the result is a huge amount of interior space. There's room for 7 adults to sit in comfort, while still having a decent level of boot space behind.
Though the Discovery 3 and 4 are both good options, we'd recommend looking at the latest fifth-generation model, launched in 2017. Bringing a more modern design inside and out, it's fantastic to drive and very comfortable too. Values are remaining strong, with the most affordable examples starting from around £24,000.
Find a used Land Rover Discovery on AA Cars
Toyota Prius+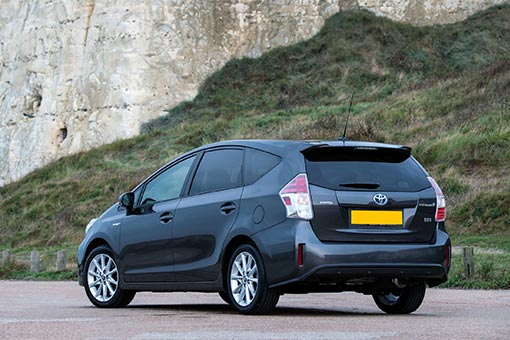 Toyota's Prius is well-known for its efficient, reliable hybrid motoring, but many might not know that a 7-seater MPV model was available. Called the Prius+, it arrived in 2011 as a more practical version, being 15cm longer and gaining a third row of seats. It's not the largest of models in this class, but is impressive nonetheless.
One of the main draws, however, is the fuel efficiency from its hybrid system, with Toyota claiming up to 68.9mpg, which is most likely to be achieved around town. Annual car tax is also very low and is even free in some cases. Used Prius+ models start from around £9,000, but it's worth spending a bit more for a lower-mileage example, as many of these cars tend to do lots of miles as taxis.
Find a used Toyota Prius on AA Cars
Prices correct at time of publication [08/2023].