Best used hybrid cars
Hybrids are more popular than ever. With the option of electric driving alongside the assurance of a combustion engine, drivers
are choosing hybrids with more confidence and more regularity.
And as they've been around for a while, the used market has some great hybrids to choose from. Even models that have been released recently are available second-hand.
BMW i8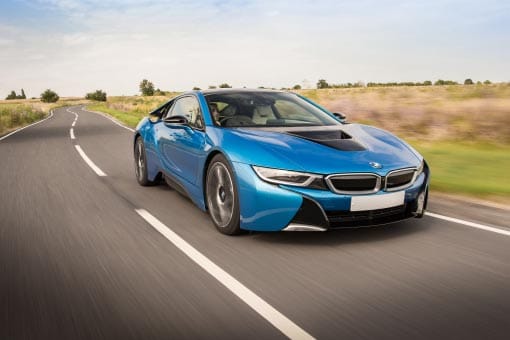 Pioneering a more modern look for BMW, the i8 was a revelation. As it combines a 3-cylinder petrol engine with an electric motor, you can use the power of both to get amazing performance or use battery power to cruise around town in fully electric silence.
Capable of 23 miles on electric power alone, the i8 is a truly future-proofed sports car. Not to mention its looks, which are still stand-out for a road car.
Find a used hybrid BMW i8 on AA Cars
Toyota Prius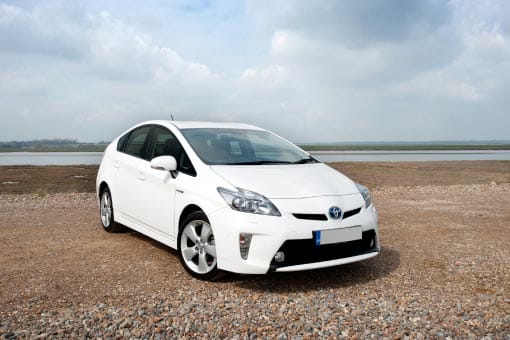 Often used by Uber drivers and as taxis, the Toyota Prius was a hybrid pioneer in 1997. On sale in the UK since 2003, the Prius combines petrol and electric power in the form of standard hybrid or plug-in models.
Models since 2015 have been part of the most recent range, but the second generation is arguably the most recognisable. Newer options come with better emission and efficiency returns.
Find a used hybrid Toyota Prius on AA Cars
Kia Niro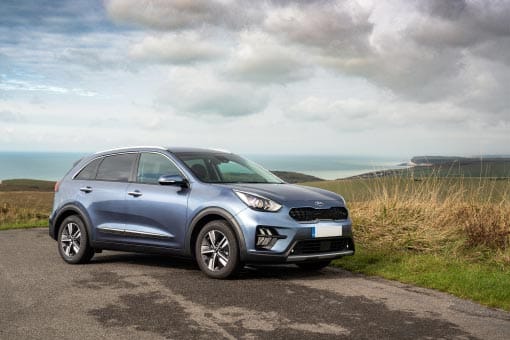 Released in 2016, the Niro is a crossover that combines practicality, comfort and high levels of efficiency. Offered as a self-charging hybrid, PHEV or an all-electric version, the Niro comes with a decent amount of tech as well.
Spacious and capable, the Niro has plenty going for it. And with used options starting to become available, it's a great time to choose this reliable hybrid.
Find a used hybrid Kia Niro on AA Cars
Volkswagen Golf GTE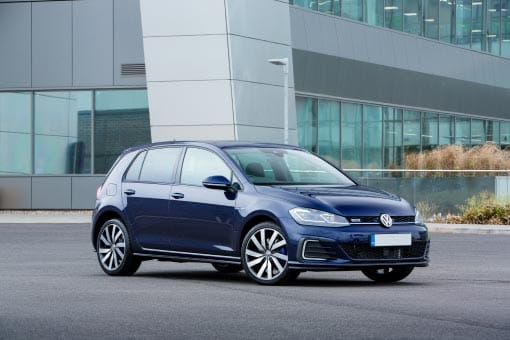 The Golf is a popular option regardless of how it's powered. But the GTE version excellently combines Golf practicality with electric power. First released in 2014, it can go up to 31 miles on a single electric charge.
As it was based on the last generation of the hatchback, it comes with a good level of kit. And with the GT name, it's got sporty styling too.
Find a used hybrid Volkswagen Golf on AA Cars
Hyundai IONIQ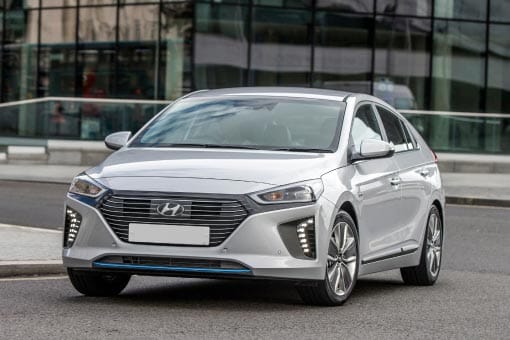 Built to be offered with 3 types of electrified powertrain, the IONIQ has been around since 2016 and has continued to grow in popularity. Recently, the quality of Hyundai vehicles has greatly improved and the Ioniq has been leading the charge.
As it's purpose-built to be a hybrid, PHEV or electric, the IONIQ doesn\'t compromise on practicality, while it has a fantastic reputation for reliability too.
Find a used hybrid Hyundai IONIQ on AA Cars
Volvo XC90 T8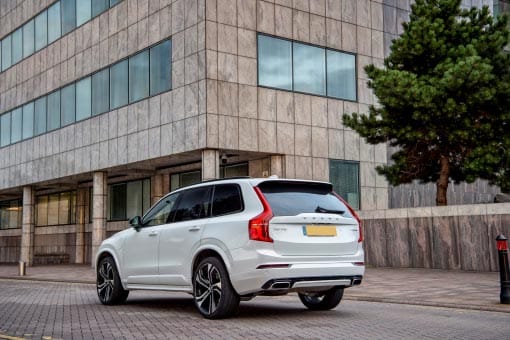 If you're after performance, comfort and a premium finish, you don't have to look much further than the XC90 T8. The plug-in hybrid version of the 2015 7-seater comes with a 4-cylinder supercharged and turbocharged petrol engine, and an electric motor that delivers blistering performance as well as impressive efficiency.
The XC90 also comes with an impressive array of safety equipment and a high-quality finish.
Find a used hybrid Volvo XC90 on AA Cars
Toyota Yaris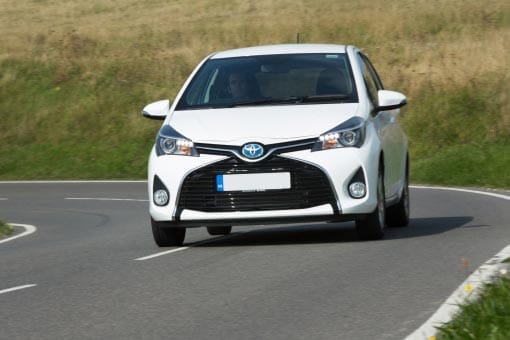 Superminis aren't normally turned into hybrids. But with hybrid pioneers Toyota, it's no surprise that this option is a good one. Good on fuel and practical for its size, the Yaris is a smart choice for those needing a small car that can go the distance on a single tank.
It's been available as a hybrid since its third generation, enabling drivers to save on fuel and keep emissions down.
Find a used hybrid Toyota Yaris on AA Cars
Lexus NX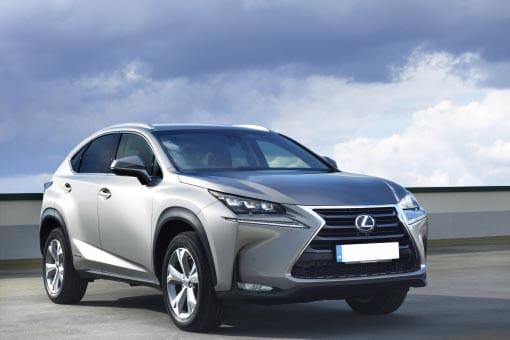 Like parent firm Toyota, Lexus is well-versed with hybrids, and these days it's pretty much all it sells. One of its best cars in recent years has been the mid-size NX SUV. Though initially offered as a petrol, Lexus soon made this model hybrid-only.
Even though the design is several years old now, it remains a stylish and eye-catching choice, while the cabin is impressively well-built, and a great alternative to traditional German premium brands. Lexus also has a great reputation for reliability, and is renowned for its customer service.
Find a used hybrid Lexus NX on AA Cars
Audi Q7 e-tron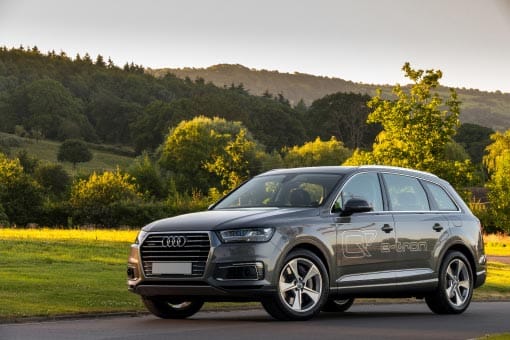 The majority of hybrids have been petrols, but some firms have tried diesel-electric models too - one such being Audi with its Q7 e-tron SUV. As the brand's largest SUV, the plug-in hybrid powertrain's refinement was a great match for this plush model.
With a claimed electric range of 34 miles, there's scope for very low running costs, while the Q7's upmarket and spacious interior makes it ideal as a large family car. These e-tron models are quite rare, but are a great option if you can find one.
Find a used hybrid Audi Q7 on AA Cars
BMW i3 REX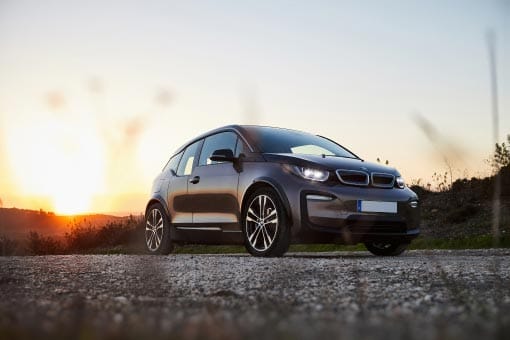 You might know the BMW i3 best for being an all-electric model, but the German firm has also introduced as a 'range extender' version. It's slightly different to other models on this list, as it uses a petrol engine as a back-up, rather than as a main source for power.
This helps to increase the i3's electric range to around 200 miles across the two power sources. It's also great fun to drive, looks cool and has a futuristic interior, despite now being several years old.
Find a used hybrid BMW i3 on AA Cars
Prices correct at time of publication [04/2022].