How to haggle with a dealer on a used car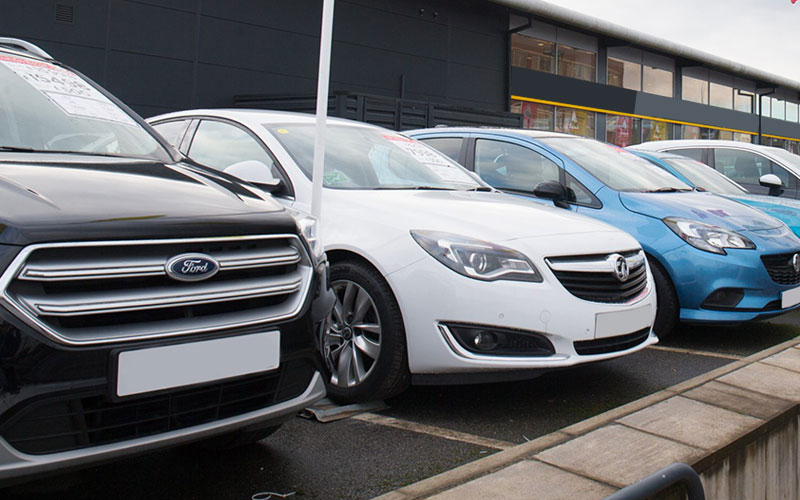 Looking to save money on your next car? Here are some top tips.
Everyone loves a bargain, and none more so than when you're purchasing a used car.
Nobody wants to pay over the odds for anything, but particularly when a car is one of the biggest purchases you'll make, getting it for a great price is important. But if you're not happy with the price, you might want to look to haggle with a used car dealer in order to secure it for the price you have in mind.
Here are some top tips on how to haggle with a used car dealer.
Do your research beforehand
Researching before purchasing a used car will always work in your favour as it can help to make you aware of any pitfalls or common problems with a vehicle you might not be aware of.
But doing your research also works to your advantage when it comes to pricing. It's worth looking at adverts for similar vehicles for sale, helping to make sure that the vehicle you want to buy is competitively priced. You should take into account service history, condition and mileage, though, as these affect a vehicle's value. Some larger car dealers even offer price matching.
Have a fixed budget in mind
It's very easy to get carried away when purchasing a used car, as it's tempting to stretch your financial limits to ensure you buy the exact car you want.
But budgeting is especially important when purchasing a used car, whether you're buying the car outright or financing it. Come up with a budget you can afford and stick to that. Not only will this rule out cars that are well out of your price range, but it can focus your attention on the most appealing models.
When haggling, never let a dealer know your maximum budget as this will be the lowest they will go. Instead, go in with a price that's below your budget, and work from there.
Use the vehicle's condition to your advantage
Faults aren't uncommon on used cars, and just because a vehicle has a minor issue, it shouldn't put you off it entirely. In fact, if a used car has any problems (particularly cosmetic), you can use it to your advantage to haggle the price.
Look out for any dents, dings and scratches, as these can all be used to help negotiate money off the car. Similarly, look out for scuffs on the alloys and any signs of corrosion, as these could all be costly to sort out.
It's worthwhile having a comprehensive vehicle inspection carried out by an expert, too, which will help to flag any problems with the car you might not have noticed. This can not only give you more negotiating power, but alert you to any serious issues that might make you want to avoid the car entirely. Details on the AA's inspection services can be found here.
Point out any issues to the seller, and see if a dealer is willing to drop the price to account for these. Just be mindful of the age and mileage of a car, as you can't expect a 10-year-old car with 100,000 miles on the clock to be in pristine shape.
Warranties
It could be worth haggling on a warranty being provided, too. Dealers generally offer a three-month warranty as a minimum, but it's worth negotiating a longer one for six or 12 months for extra peace of mind.
If you're not happy with the warranty being offered by the dealer, the AA's warranty offers comprehensive cover, and also includes free breakdown cover as part of the package.
Don't fall into the trap of dealers 'throwing in' extras
Often dealers can be unwilling to negotiate on the price of the car itself but will be happy to haggle on adding extras into the car at a reduced price. These include rubber mats, paint and interior protection products and GAP insurance (which covers the difference between the amount you paid for the car and what it's worth now).
If you wanted these products anyway, it's worth haggling them into the deal, but if you weren't going to buy them beforehand, don't fall into the trap of thinking you're getting a bargain.
Haggle on your part exchange
It's not just the cost of the car itself you can haggle on, but also the price of your existing car if you're looking to part exchange.
There's often more scope for negotiation when it comes to this, too, because dealers can often be more fixed on the selling price than the buying price. Do your research beforehand to see what your current car is worth, including looking at its value. The AA has a free valuation tool and you can even sell your car with our trusted partner Motorway.
Make a note of these prices, and use that as scope for negotiation. If you can get more money for your part-exchange car than what the dealer is offering, you can just sell the existing car separately, though it might be slightly more inconvenient.
Never be rude
When it comes to haggling, it can be easy to get carried away when trying to secure a deal. But it's important to always be fair and reasonable.
Don't go in with a ridiculously low offer as a dealer will more likely just be offended by this, and be less open to negotiation. Never be rude, defensive and aggressive when haggling, either, as it won't secure you a deal.
Don't be afraid to walk away
Perhaps the most important part of haggling is that you shouldn't be afraid to walk away if you can't get the deal you want.
Even if it's your perfect car, if you think the price is too high or out of budget, it's always best to move on and continue the search.