The AA app
Download the app today


Everything you need at your fingertips
Report a breakdown quickly and track when your patrol will arrive
See your cover and membership details at a glance
Plan your journey with our route planner
Stay on top of your vehicle's health with MOT and service reminders
Report a claim with Accident Assist – no matter who you're insured by
Need a break from the road? Members get up to 15% off at over 1,000 UK pubs and restaurants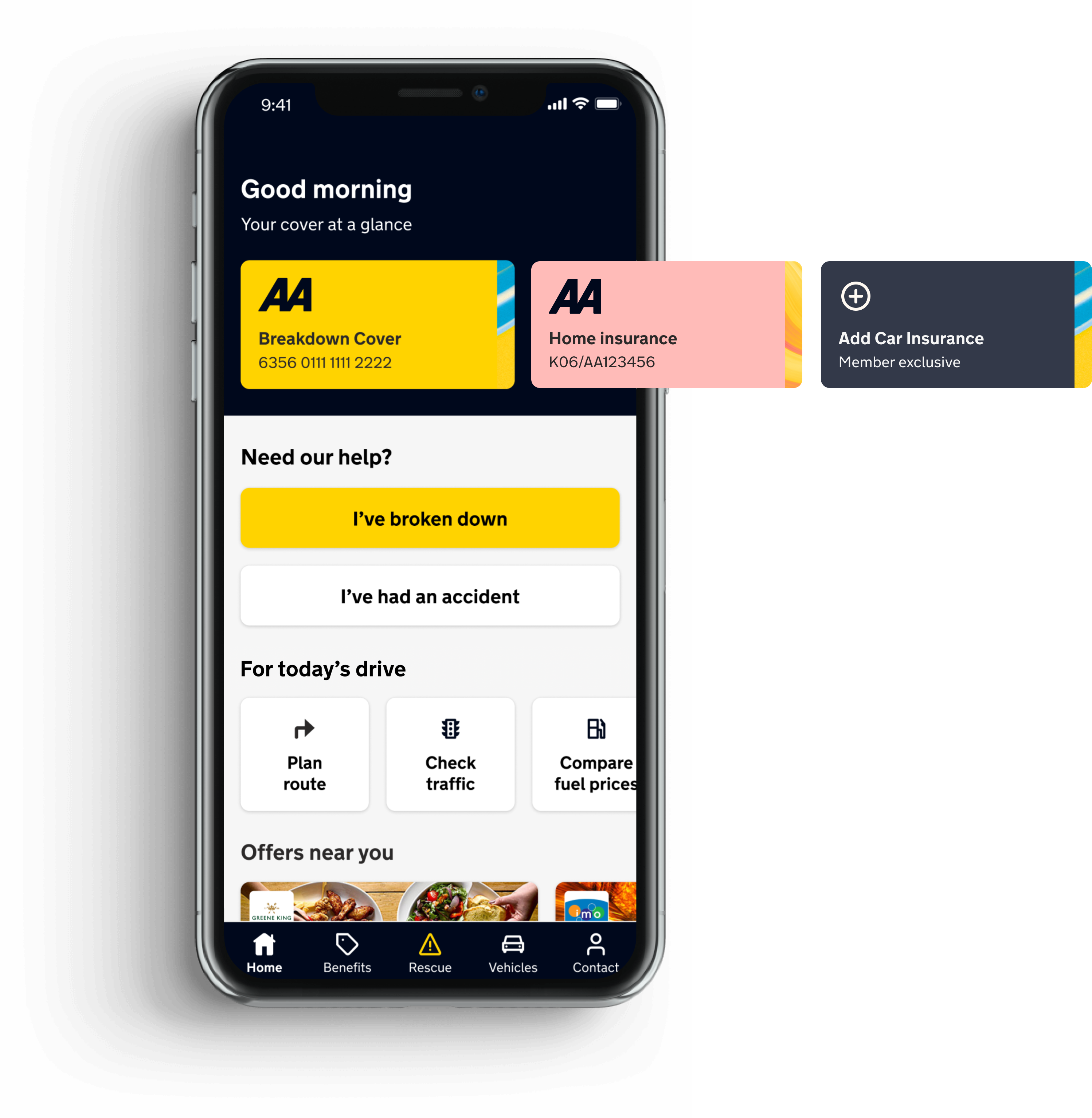 Speedy breakdown reporting
Report a breakdown in minutes. Whatever your vehicle's fuel type, our patrols will help get you back on the road.
Share your location and we'll send a patrol to your exact location. You'll also be able track when they'll arrive.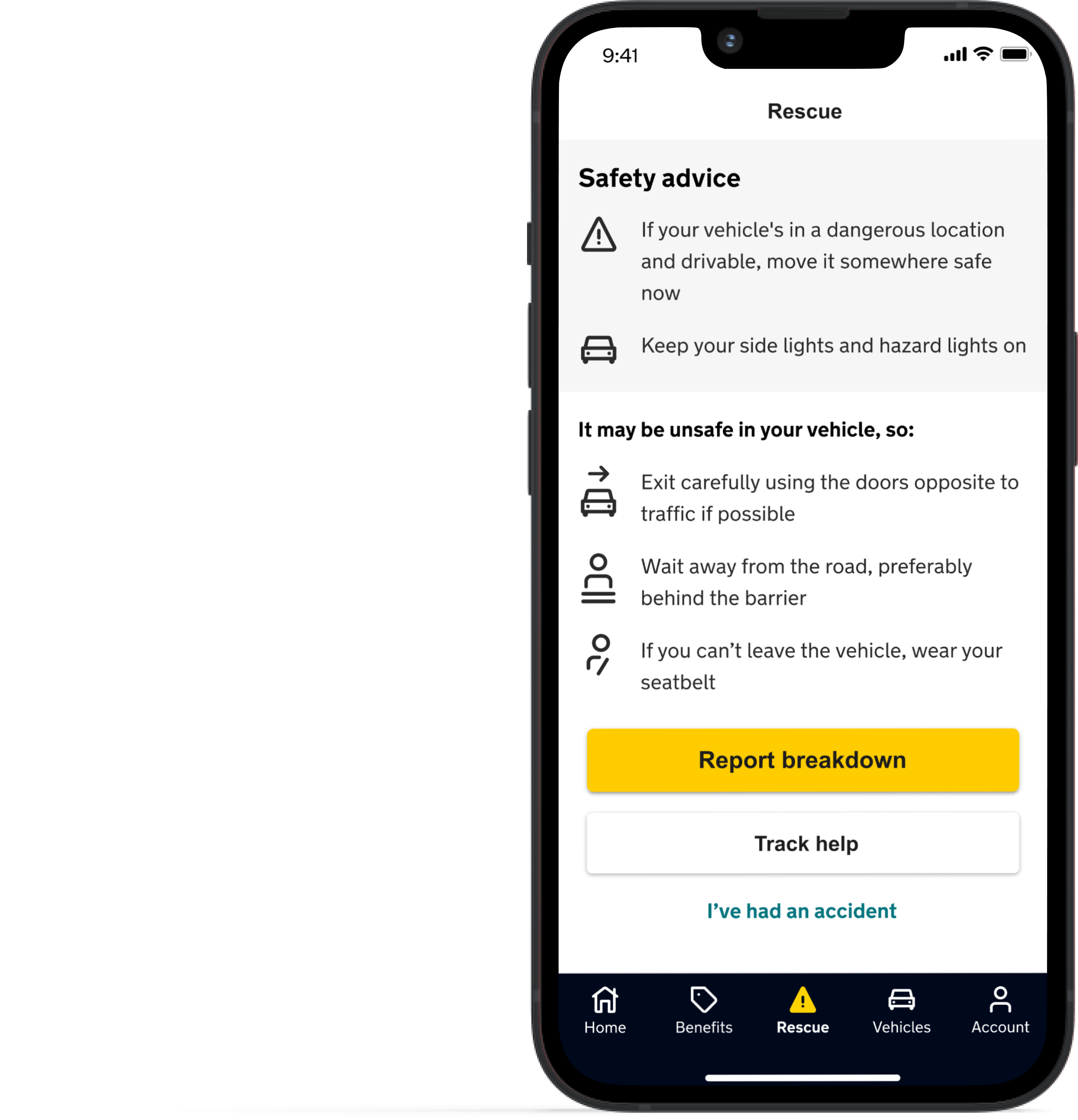 Save on days out with Smart Benefits
Discover offers on the go - get food and drink with up to 15% off at pubs and restaurants. As well as discounts on days out, vehicle care, and more!
See the benefits near you, then show your membership card or voucher code in the app to redeem.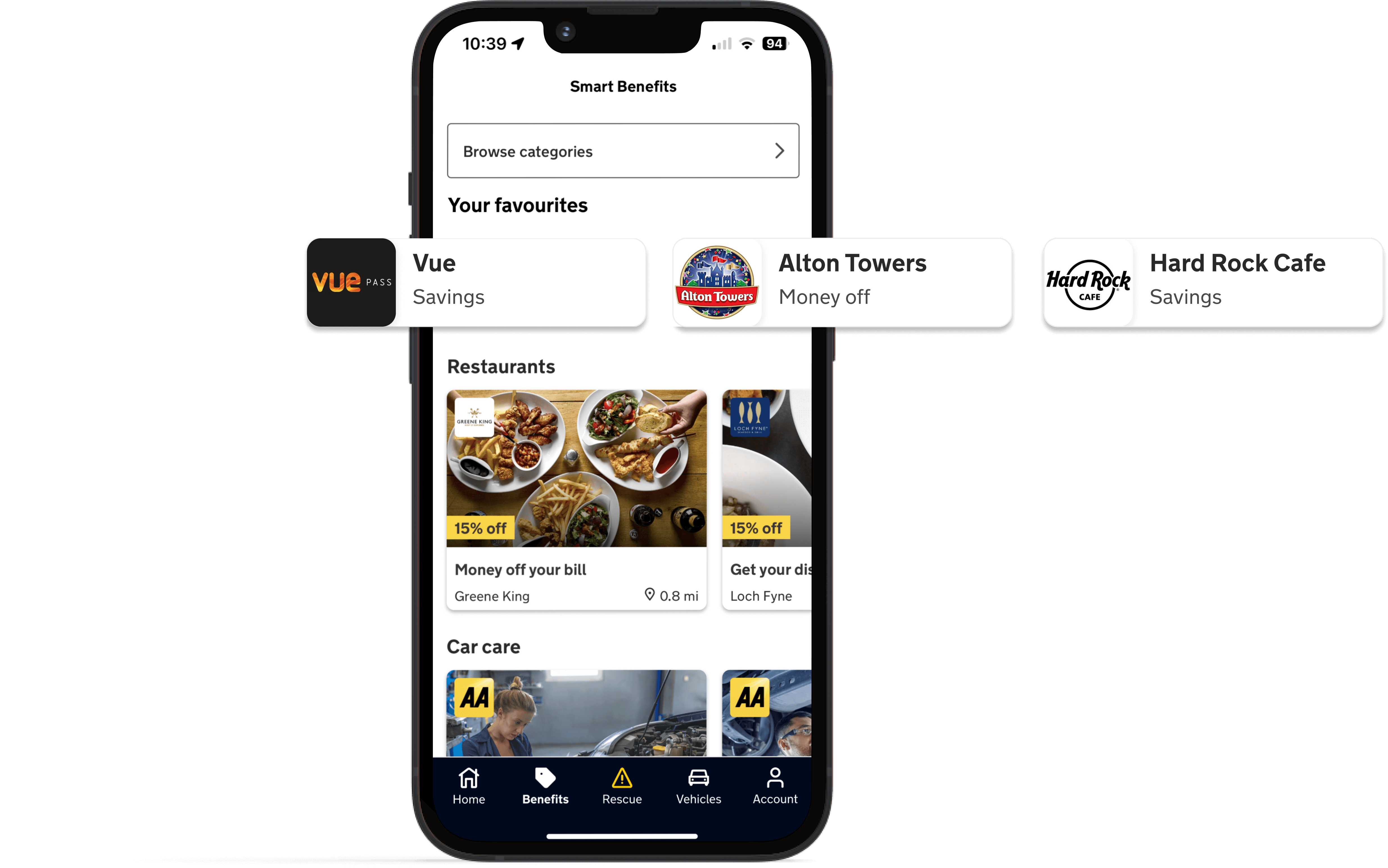 Get from A to B without an A to Z
Let our route planner take the hassle out of journey planning. Share your location and we'll show you the nearest charging points and give you live updates on traffic, parking and fuel prices.
Plus, you can avoid tolls, congestion charge zones and motorways with our real-time road information.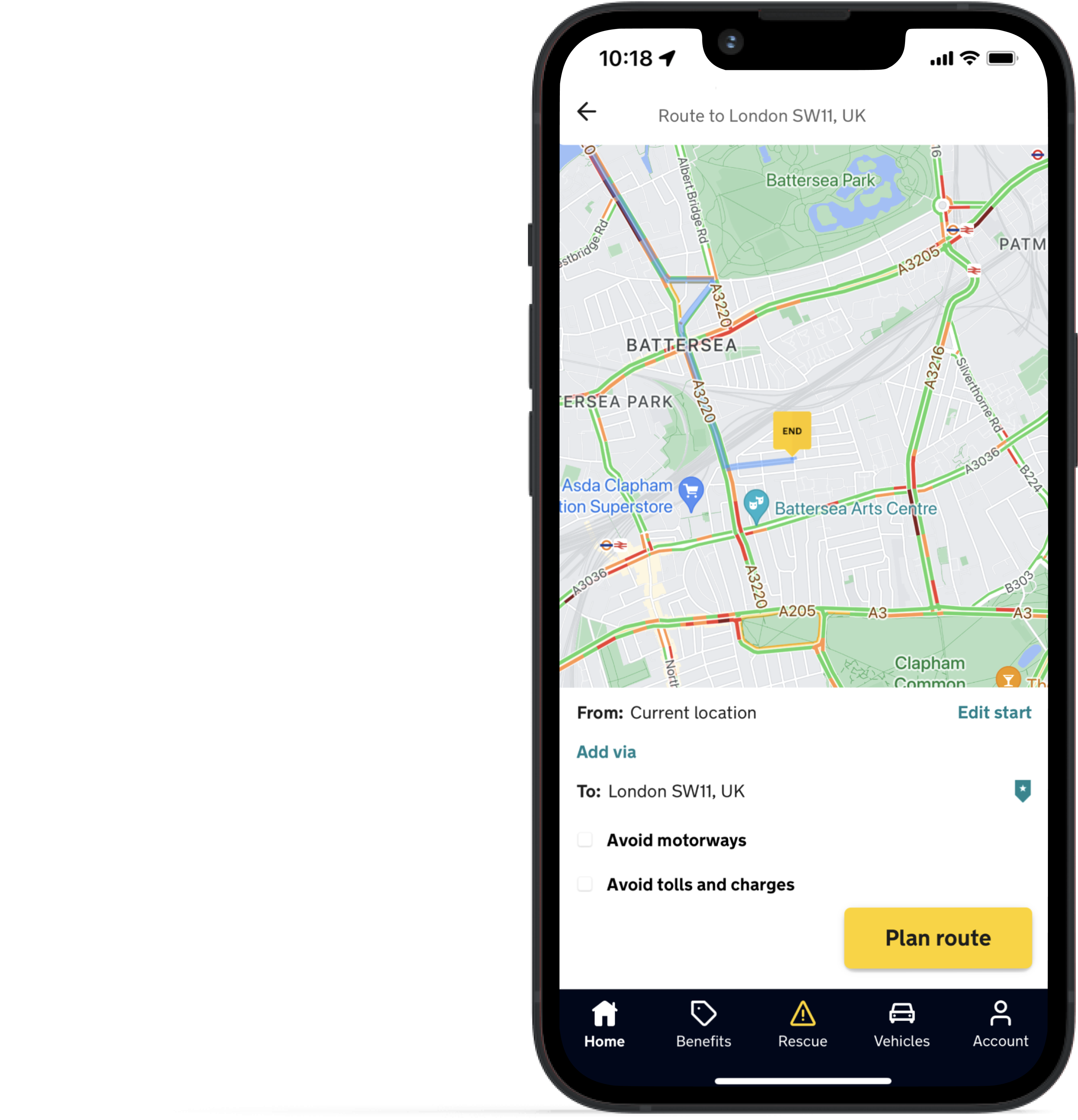 We'll keep you on the road
Stay up to date with your vehicle's health and never miss a service or MOT. Turn on push notifications and we'll send you reminders when an important date is coming up.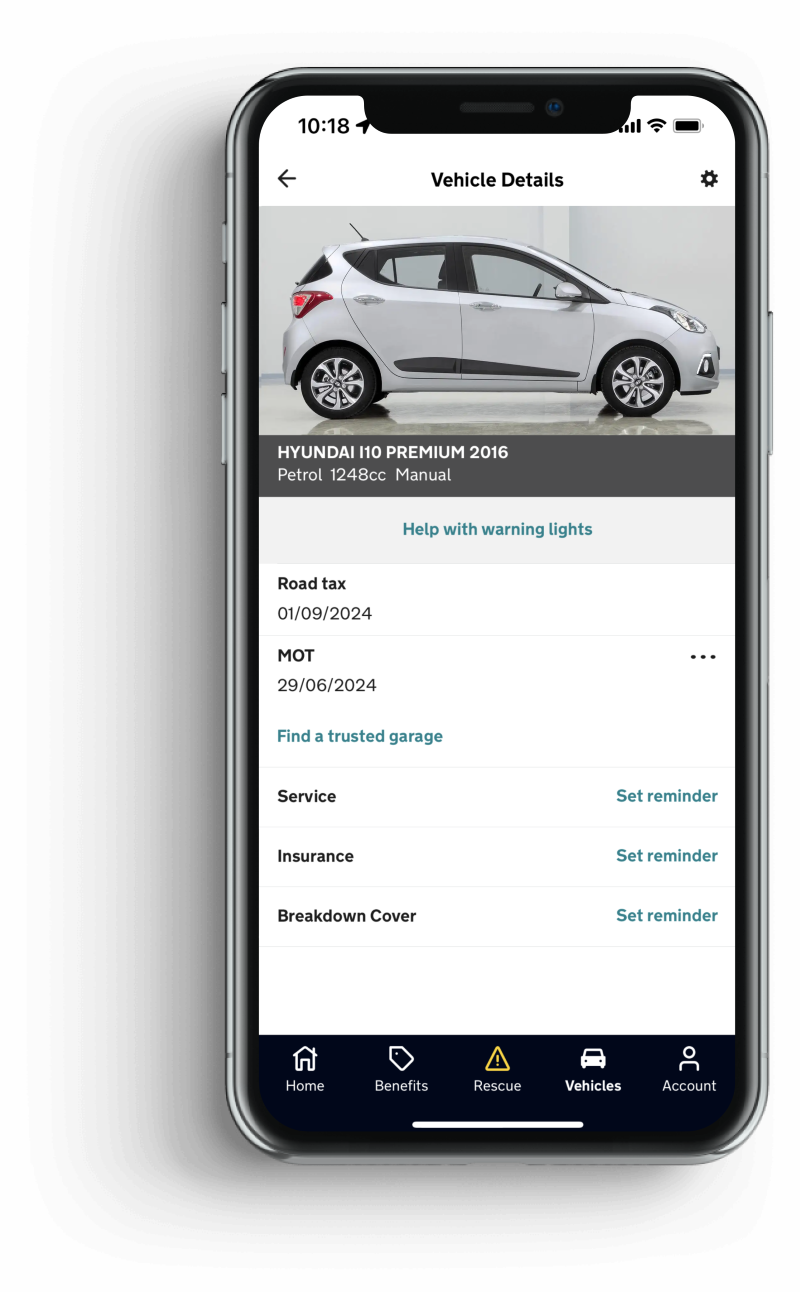 Good to know
Once you've reported a breakdown on the app, a mechanic will be with you as soon as they can (the average time it takes them to get to you and your vehicle is just under an hour). We'll also send you live text updates so you can follow our progress, and you'll be able to track your patrol on the map 15 minutes before they arrive*. Occasionally, if one of our mechanics isn't free, we'll send out a third party patrol to get you back on the road. If this happens, you won't be able to follow them on the map but you'll still get text updates.
* Subject to network coverage and AA Patrol attendance.