25 November 2021
Stephen Fry and The Queen have been named as the top dream car passengers in a poll by the AA Driving School1, but half of drivers said they would choose a friend or family member over a celebrity.
The survey of 14,400 AA members* found 51% dreamt to take a road-trip with a friend or family rather than a famous face. The results were split into two top-ten categories for famous men or women, as well as rankings for friends and family car passengers.
Drivers were given the option to invite any two passengers for a road trip, including celebrities from the past or present as well as friends or relatives.
In the rankings for family and friends, one in five voted to have their wives next to them on a drive (20%), followed by 12% asking for their father and one in ten requesting their mother (10%). Daughters came fourth with 8% and husbands placed fifth in the table.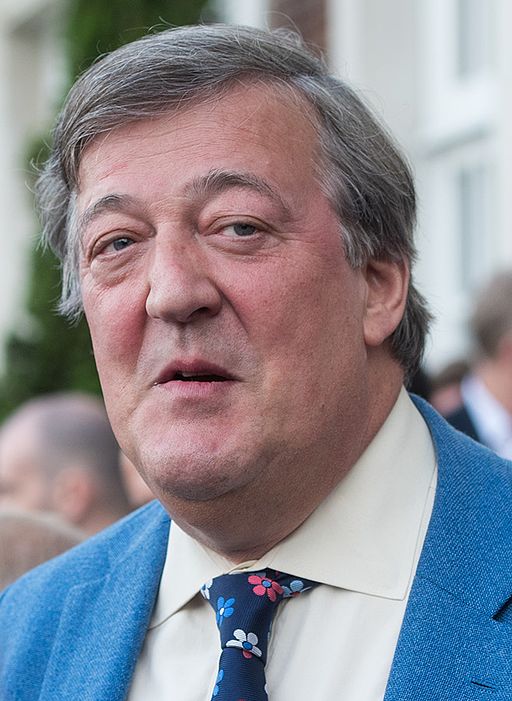 Stephen Fry, US Embassy, London via Wikimedia Commons
National treasures Stephen Fry and Sir David Attenborough appeared top in the poll for famous men for the second year; comedian Billy Connolly and presenter Jeremy Clarkson placed third and fourth, rising in popularity from the 2020 poll (7th and 9th respectively**). New entrant Freddie Mercury soared into fifth place this year, perhaps as music fans rediscovered his work in lockdown.
Comedian Peter Kay held onto his spot in fourth place for the second year. Elvis Presley moved down three places to sixth place, in 2020 he placed fourth, and comedian Bob Mortimer replaced Sir Michael Palin in tenth place this year.
Honourable mentions outside of the top ten list included Albert Einstein, Isambard Kingdom Brunel and Jimi Hendrix.
The Queen topped the rankings for famous women; actress Marilyn Monroe took second place and English star Joanna Lumley ranked third. Late comedian Victoria Wood ranked fourth and Diana, Princess of Wales took fifth place.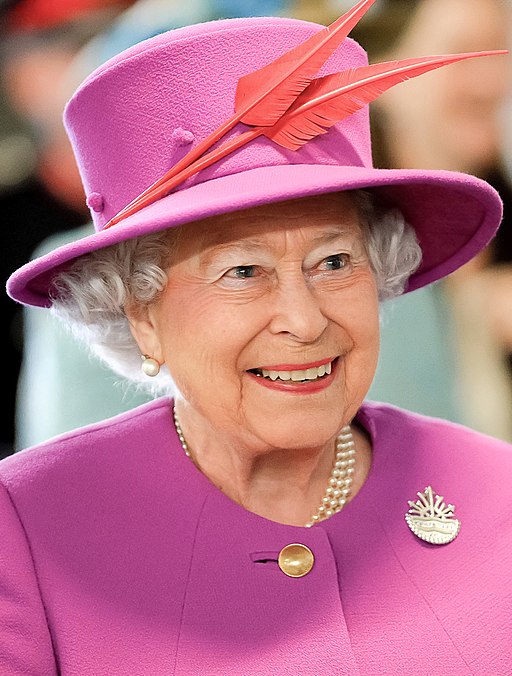 Queen Elizabeth ll during her visit to HMS Ocean in Devonport.
Picture courtesy of Joel Rouse (Ministry of Defence), and nagualdesign, OGL 3 via Wikimedia Commons
Tennis star Emma Raducanu, in tenth place, is the youngest woman in the dream passenger rankings this year. Other top-voted contenders included Dolly Parton, Florence Nightingale, Jane Austen, Kylie Minogue and Marie Curie.
Robert Cowell, AA Driving School Interim Managing Director said: "We all enjoy a bit of escapism and our survey shows drivers would love to take a road trip with historic figures and present-day icons like Marilyn Monroe, Stephen Fry and The Queen.
"With COP26 earlier this month it's no surprise that the nation's favourite environmentalist Sir David Attenborough has held a place in the top 10 for the second year running. As more people consider the ways they can embrace environmentally-conscious lives, the future of road trips might look slightly different, with routes planned around EV charging points rather than petrol stations, but the thrill of being on the open road will stay the same."
Top 10 rankings dream car passenger – famous faces 2021:
Celebrities
| | | |
| --- | --- | --- |
| Rank | Top 10 men | Top 10 women |
| 1 | Stephen Fry | The Queen |
| 2 | Sir David Attenborough | Marilyn Monroe |
| 3 | Billy Connolly | Joanna Lumley |
| 5 | Jeremy Clarkson | Victoria Wood |
| 5 | Freddie Mercury | Joanna Lumley |
| 6 | Peter Kay | Dame Judi Dench |
| 7 | Elvis Presley | Dawn French |
| 8 | David Bowie | Audry Hepburn |
| 9 | John Lennon | Kate Bush |
| 10 | Bob Mortimer | Emma Raducanu |
Top 10 rankings dream car passenger – family and friends 2021:
Top ten – friends and family
Wife
Father
Mother
Daughter
Husband
Son
A friend
Brother
y partner
Sister
Visit theaa.com/driving-school to find instructors and book lessons.
---
The AA has been named Which? Recommended Provider for four years running. Learn more on theaa.com.
*AA-Yonder survey of 14,467 members between 10th – 21st September 2021. Yonder is a member of the British Polling Council and abides by its rules.
**2020 survey results Populus (now Yonder) received 16,429 responses from AA members to its online poll between 14th – 21st April 2020.