22 April 2017
Almost exactly five years ago, UK average pump prices hit record highs. This week, drivers are having to endure yet another round of pump price increases after the commodity price of petrol returned to levels last seen in the summer of 2015.
The latest AA Fuel Price Report shows that after a short-lived supermarket price war, which dropped petrol at the pump from 120.1p a litre in early March to 117.4p in early April, petrol is already back to 118.7p – with the potential to go back above 120p in the coming fortnight.
For the moment, however, petrol's current 118.68p a litre UK average is a penny lower than the 119.66p a month ago. Likewise, diesel now averages 120.48p a litre across the country compared to 121.78p in mid March.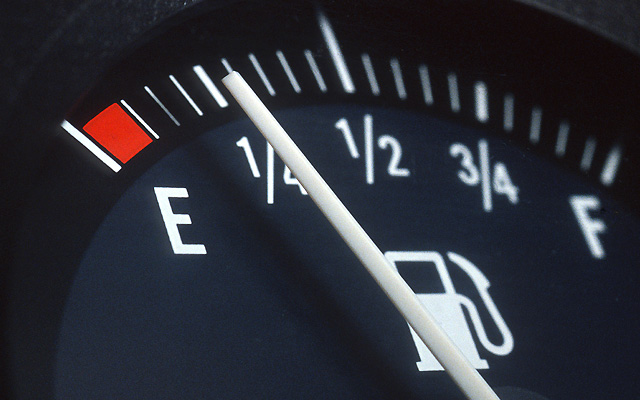 Wholesale prices
But, with commodity petrol back to $580 a tonne, a level last seen in August 2015, the wholesale price of petrol has gone from around 35.5p a litre in mid February to 32.5p in mid March and then back to 35.5p in the first two weeks of April.
Supermarkets holding back
That has sent UK average prices climbing again. However, they would be higher were it not for Asda holding back, averaging at least a penny cheaper than other supermarkets. Also, Sainsburys has returned to the fold with average prices once again matching other supermarket rivals. That has put a further drag on the pace of price rises – for now.
Overall, supermarkets average almost 5p a litre cheaper for petrol than non-supermarket retailers (115.15p v 120.02p) and nearly 4.5p cheaper for diesel (117.11p v 121.53p).
Low pump prices have worked well for supermarkets. Latest official figures show that, last year, overall UK petrol sales fell 1.0% from 2015's 12.713 million tonnes to 12.592 million tonnes. However, the volume of sales for the Big Four supermarkets rose 1.6%.
With diesel, the UK volume of sales rose 4.1% in 2016, up from 24.251 million tonnes the previous year to 25.236 million tonnes in 2016. Supermarket sales, though, were up 9.4%.
Five years ago
Five years ago this week, UK average pump prices reached their highest-ever level. Petrol hit 142.48p on 16 April 2012 and diesel 147.93p on 12 April 2012.
A comparison of the market then and now shows that:
Despite oil being nearly 60% cheaper now than in April 2012, wholesale petrol heading to the pump is only 39% cheaper.
Part of that is down to the weaker pound – if the $/£ exchange rate now was the same in April 2012, wholesale heading to the pump would be 52% cheaper (26.7p v 34.0p).
The average retail/supplier margin is more than 60% higher on petrol now than in April 2012 (4.5p v 7.3p). On diesel, it remains close to where it was in 2012 (7.5p v 8.2p).
However, the recent supermarket price war has made them far more competitive than in April 2012. The price gap between them and non-supermarket forecourts is now around twice as big.
Despite petrol being 23.8p and diesel 27.5p a litre cheaper now than in April 2012, the taxman's loss is only around 4p. This is mainly due to fuel duty remaining constant at 57.95p a litre. With VAT, it guarantees the Treasury 69.5p from every litre of petrol and diesel bought by the private motorist.
The impact of price swings
Edmund King, the AA's president, comments: "Petrol and diesel at around 25p a litre cheaper than the record levels of April 2012 should be cause for celebration, but that doesn't account for the impact of price swings on family budgets. Having seen 2.5p a litre or £1.35 a tank knocked off the cost of petrol and diesel in late March, it looks set to go back on in the next fortnight.
"For drivers who rely on their cars to get to work, it means that that higher cost has to be covered by cutbacks elsewhere in the family budget. More than one in four AA members limits how much the spend when they go to the petrol station – they are the ones buffeted by yo-yo pump prices.
More than one in four AA members limits how much the spend when they go to the petrol station – they are the ones buffeted by yo-yo pump prices
Things could be so much better for drivers
King adds: "Digging down into the detail of pump prices now and at their peak five years ago reveals where things could be so much better for drivers. That includes 7p to 8p off a litre of petrol had the value of the pound not nose-dived and another 2p off petrol had the retailer and supplier margin (what's left of the pump price after wholesale and tax is stripped out) remained at the level of spring 2012. In short, petrol now would have been around the 110p-a-litre mark.
"At least the supermarkets continue to hold back the tide of rising wholesale costs, but for how long?"
National and regional
Across the UK, the South East and London stand out as being the most expensive areas for petrol, respectively 119.3p and 119.2p a litre, while Northern Ireland sells the cheapest at an average cost of 116.8p. Northern Ireland's diesel is also the lowest price across the country at an average of 119.2p a litre while the South East averages 2p higher at 121.2p.