1 June 2018
Since last week, when wholesale petrol peaked at 43.6p a litre, wholesale has dropped a penny. The benefits of oil falling back from above $80 a barrel would have been greater had the pound not lost value against the dollar, the currency used for trading oil and fuel commodities.
The pound, at $1.33 compared to $1.36 a month ago, denies a further a penny saving at the pump. Commodity petrol, currently worth $750 a tonne, converts to 41.62p a litre (before adding biofuel) with the pound worth $1.36 and 42.56 at $1.33.
Read the latest AA fuel price report
However, on the road, there are big savings to be made between supermarkets and some independent retailers, and between supermarkets in competitive and non-competitive areas.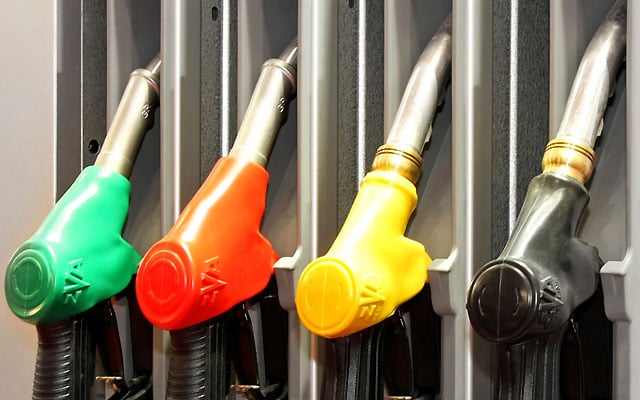 Pump prices continue to rise
Despite the fall in the wholesale prices over the past 10 days, pump prices have continued to rise this week with the UK average price of petrol pushing above 129p a litre and diesel now above 132p. The last time average pump prices were at this level was at the end of September 2014.
"Families planning trips at the end of the half-term break should keep their eyes out for bargain prices on the way to wherever they are going, and then refuel and reap the savings on the way back. Or else, use a fuel price search app to locate the cheaper forecourts," says AA fuel price spokesman Luke Bosdet.
"Currently, the forecourts are showing the behaviour that normally comes when oil and wholesale prices come off the boil – some independent retailers taking the opportunity to cut their prices before the supermarkets can react. Sadly, too few of the oil company-supplied sites do so.
No prospect of a pump price war just yet
"This would normally be the precursor to a pump price battle between supermarkets as one of the Big Four tries to steal a marketing advantage over its rivals. However, with the weaker pound undermining potential savings from cheaper oil, I wouldn't get too excited about the prospect of a pump price war just yet.
Same supermarket, different town
"What does stand out is that, once again, the difference between what a supermarket charges for petrol between towns can vary by as much as 10p a litre. That's a motorway versus non-motorway price difference – and we all know that riles drivers and prompts them to take their cars elsewhere."