10 January 2023
AA recovery patrol, Dean Locke, came to the rescue last weekend when a car overturned following a collision on Great Bridge Road, Tipton.
Dean, 41, of Wolverhampton, was taking his meal break at Asda, in Tipton, when he heard a loud bang. He instinctively ran towards the source of the commotion and discovered an overturned vehicle with its lone female occupant hanging upside down inside the vehicle.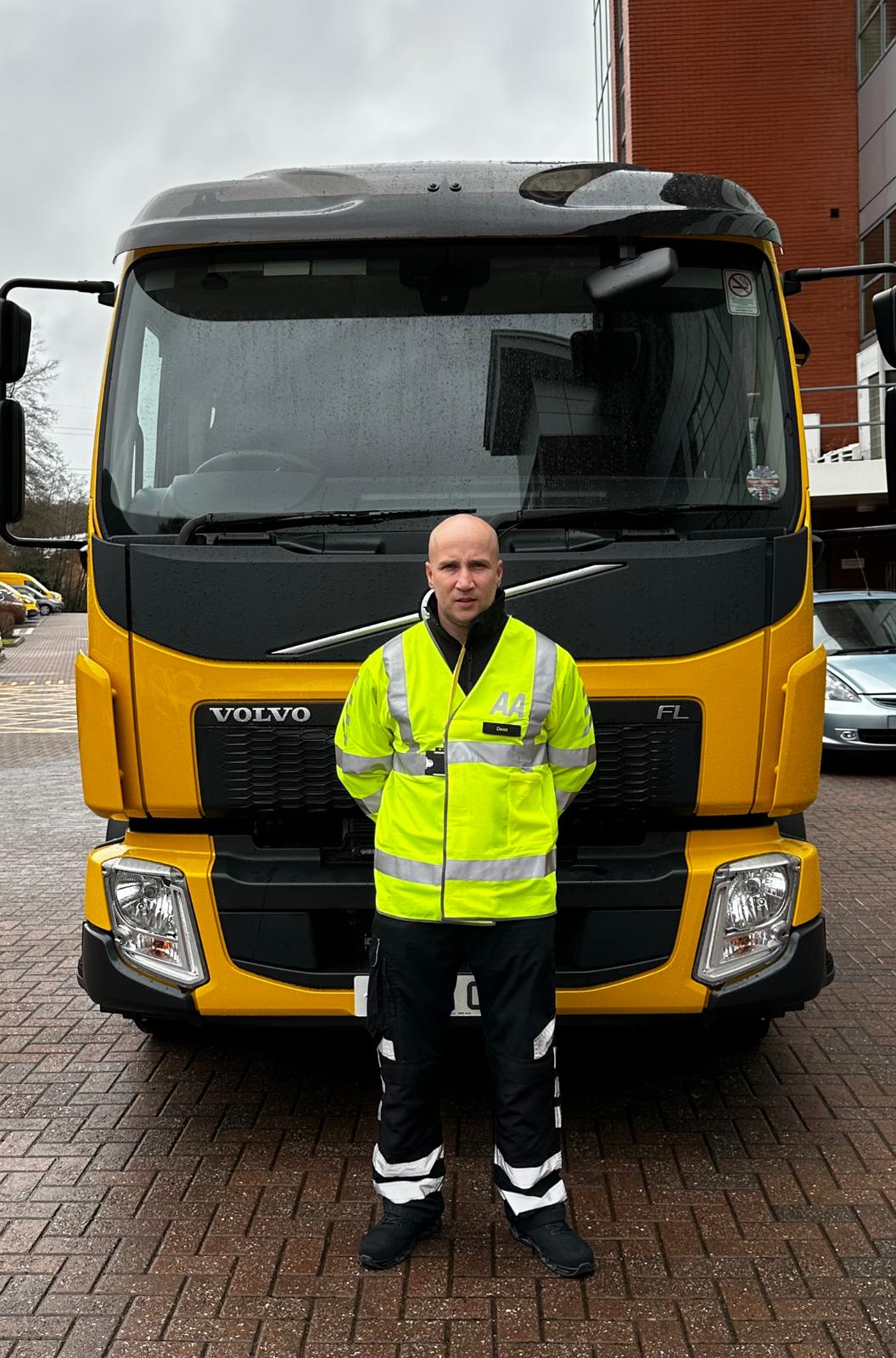 Dean, who joined the AA just over a year ago after serving more than twenty years as a Fire Officer wanted a return to a job that was more 'hands-on' during his working day – with that said, he didn't imagine he'd be helping somebody from an upturned car.
"This is a classic example of the right person being in the right place, at the right time."
Once he'd assessed the scene, Dean checked the driver for injuries and then, helped by a member of the public [name unknown], used the experience he'd gained during his fire service days to release the woman from the car, mindful of a nasty injury to her head.
Once the woman was clear of the car, Dean and the member of the public tended to her injuries whilst assisting the Ambulance Service with their triage process over the phone at the same time. The pair kept the driver as comfortable as possible until the ambulance crew arrived.
Ed Nightingale, AA Customer Performance Manager, said: "This is a classic example of the right person being in the right place, at the right time. Dean's previous experience as a firefighter certainly proved helpful on this occasion.
"Our five-star patrols go out each day to serve our members, or in this case, a member of the public, and helping others becomes a natural part of the job, but it's fair to say that Dean certainly went the extra mile on this occasion.
"We pass our thanks also, to the unknown member of the public who provided Dean with massive help and support during the rescue. We hope the lady involved goes on to make a full recovery from her injuries and we wish her all the best during that process."
Dean has since received an emotional call from the injured woman's husband who thanked him for his courageous actions.
---
Home - AA Careers (theaacareers.co.uk)