26th April 2023
As the May bank holiday kicks off the summer motoring season, the AA once again highlights the dangers of holiday drivers falling asleep at the wheel. One in 33 of casualties on roads heading into the West Country, the UK's top holiday destination, are fatigue-related.
Statistics show drivers are three times more likely to drift off and cause crashes on motorways than on other roads.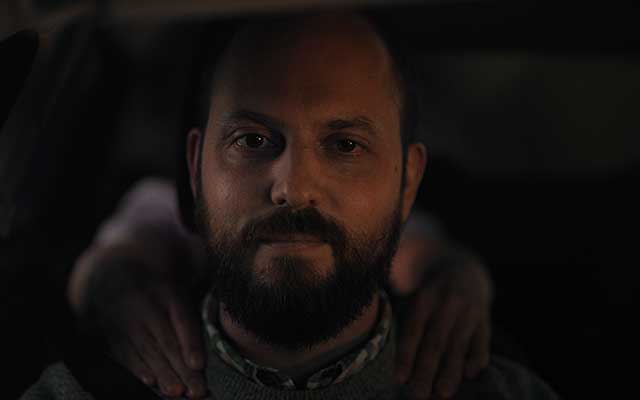 AA – Yonder1, the UK's biggest driver survey, has revealed that more than 12 million2 trips are planned on May Day alone, meaning many roads, particularly those heading to the coast are set to see a rise in traffic, highlighting the need for drivers to be fully prepared for their trip, both physically and practically.
Those with long journeys ahead of them may be tempted to complete their trip without comfort breaks, but the UK's largest motoring organisation is advising drivers to build regular rest stops into their journey to avoid fatigue, in addition to carrying out their usual vehicle checks such as oil and coolant levels and tyre checks.
Latest statistics (2021)3 show that more than a fifth (22%) of car occupant casualties in crashes where fatigue was a factor were killed or seriously injured. Nearly one in 50 died.
Across England, one in 50 hurt or killed on roads has fatigue as a factor, with one in 100 in Scotland. Statistically, the West Country has the worst profile for road casualties where fatigue was a factor, affecting one in 33 casualties. Wales and East Anglia also have a one-in-33 risk rate, based on the most recent official statistics (Department for Transport, 2021) 4, but the West Country has had a worse track over the past decade – with a one-in-25 rate in 2014 and 2017. Only East Anglia begins to approach that level of fatigue-related road casualties.
Edmund King, AA Charitable Trust director, said: "One-quarter of fatal crashes are sleep-related, so drowsiness is one of the most under-estimated risks on the roads. Tiredness is a fact of life at some point for most of us and it is crucial we know how to manage it in relation to driving.
"Crashes involving a drowsy driver tend to be catastrophic. If a driver has fallen asleep at the wheel they do not brake before an impact and make no attempt to steer away from a collision.
"Winding down the window, singing and turning up the radio are not remedies to tiredness – rather a symptom in themselves.
"If you feel tiredness creeping up on you when driving then stop and take a break."
In 2018, the AA Charitable Trust campaigned 5 to alert drivers to the dangers of drowsy driving: Drowsy Driver - YouTube (opens in a new window).
Drivers who plan to stay more local will be out to visit friends and family with shoppers and DIYers raiding the local retail parks and garden centres.
Nick Powell, AA Patrol of the Year, said: "If you are planning a quiet weekend there's no better time to make sure your car is in top condition for your next long trip. Basic car checks including checking your tyre condition and pressure, topping up on washer fluid and engine oil, and making sure you have adequate breakdown cover in place can all help your next journey go smoother.
"If you do plan to travel longer distances, it's better to set off early, when you're more likely to be refreshed after a good night's sleep and traffic is at its lightest. You can check for traffic updates on AA Route Planner. The risk of driver fatigue is highest between 2am and 6am, and again in the afternoon between 2pm and 4pm. At these times, the internal body clock promotes sleepiness. If you do feel tired, take a break at the next safe location, and have a coffee or caffeine drink, a short cat nap and a walk."
Outside of localised congestion at retail and garden centres, the AA's predicted traffic hotspots for the bank holiday are as follows:
Edinburgh A720

M4/M5 interchange in Bristol

M25 Western and Southern Western sections

M56 Junctions 14-15 westbound

M6/M5 interchange in Birmingham

M62 Leeds

M4 near Newport

Dartford Crossing A282

A303 at Stonehenge

M3 Winchester to Southampton
In addition to the ports at Dover and Portsmouth.
---
1Yonder conducted an online survey of 13,364 UK adults aged 18-65+ between 5th to 19th April 2023. Data is weighted to be representative of the population of the UK. Targets for quotas and weights are taken from the PAMCO survey, a random probability survey conducted annually with 35,000 adults. Yonder is a founding member of the British Polling Council and abides by its rules.
2Comparative figures with the number of registered vehicles in the UK (33.1 million) in September 2022 – Vehicle licensing statistics: July to September 2022 - GOV.UK (www.gov.uk)
4 RAS0705: Reported road collisions and casualties by contributory factor, English regions and country, Great Britain, ten years up to 2021, Department for Transport
5https://www.theaa.com/about-us/newsroom/aa-charitable-trust-launches-drowsy-driving-campaign