9 March 2023
The AA is calling on the Chancellor to retain the current fuel duty freeze for another 12 months in his Budget on Wednesday, to help counter the cost of living crisis and hold off an inflation busting hike to fuel prices.
The Autumn Statement analysis by the ONS says that the fuel duty freeze due to end at the end of March is also due to increase in line with inflation originally forecast at 11.6%*.
The AA welcomed the move when the former Chancellor, Rishi Sunak, announced the 5p fuel duty cut in March 2022, saying it represented the biggest cut ever, following a rise in pump prices after Russia's invasion of Ukraine. However, there are concerns as it was stated that cut was just for 12 months but the AA wants it to continue.
"Drivers are out of the hurricane, but are still being lashed by the cost-of-living storm"
Heaping 6p a litre (5p duty + 1p VAT) or £3.30 a tank back on to the cost of road fuel would be too soon for workers, families and others who rely on their cars to function in their daily lives, the AA argues. Pump prices may be down but remain above previous historical levels - which leaves drivers out of the hurricane but still lashed by the storm.
Rather than being turned off their cars by high pump prices, the experience of public transport strikes, reduced bus services and the need for greater mobility and flexibility in the jobs market has rammed home why people in the UK are so dependent on their cars – and why higher costs are so detrimental.
Further to a freeze in fuel duty, the AA is calling on a significant fund to tackle the worsening condition of roads and pavements across the UK as well as substantial investment in on-street EV charging infrastructure.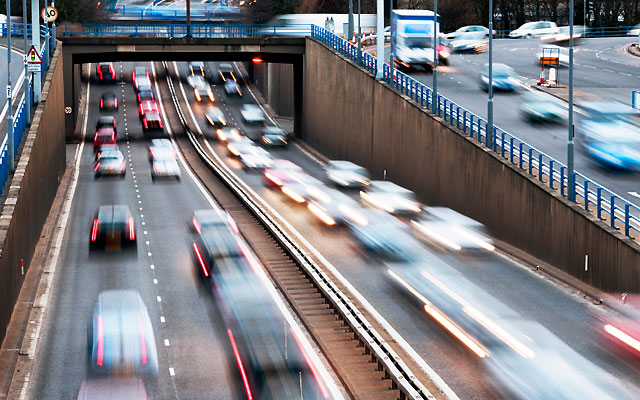 Edmund King, AA president, said: "Drivers are out of the hurricane, but are still being lashed by the cost-of-living storm.
"It would be detrimental to put unnecessary strain on people by increasing fuel duty. Most goods and services are transported by road, so waving through higher pump prices onto logistics firms as well as the driving public will hurt everyone.
"Our message to the Chancellor is that hiking fuel duty will simply fuel inflation, so it is imperative that he keeps the fuel duty freeze for another year."
King continues; "Snowfall this week will inevitably lead to more potholes and further highlights the dangerous conditions of our streets. Some pavements are also in desperate need of repair and without significant funding now, our local infrastructure will go past the point of no return.
"Major and long-term investment is urgently needed to get our roads back to safe levels while helping meet our Net Zero target, as we encourage people to cycle or walk for short journeys.
"Similarly, on-street EV charging needs a boost. Of the 300,000 publicly available charge points by 2030, almost half of these are earmarked to be on-street solutions**, but just 3,900 are currently installed using government grants, rising to 10,000 in the coming years***.
"The latest figures show just 189 councils out of 398**** across the UK have successfully applied for funding, potentially leaving massive blackspots for the 40% of homeowners without dedicated off-street parking. More help is needed to encourage councils to take up the grants, with equal focus on urban, suburban and rural communities to deliver a fair and accessible charging network.
"To help with skill shortages, we would also like to see mechanics and HGV drivers added to the Government's shortage occupation list."
---
* Economic and Fiscal Outlook - November 2022 (obr.uk)
** See page 133: UK electric vehicle infrastructure strategy - GOV.UK (www.gov.uk)
*** Electric vehicle charging device grant scheme statistics: January 2023 - GOV.UK (www.gov.uk)
**** See tables 5 and 7 here: https://assets.publishing.service.gov.uk/government/uploads/system/uploads/attachment_data/file/1139442/electric-vehicle-charging-device-grant-scheme-statistics-january-2023.ods