04 May 2020
Car driving behaviour worse since COVID-19 crisis
One quarter say car drivers worse than before
Lockdown stars: one in four think pedestrian behaviour has improved
AA says public must be ready to share road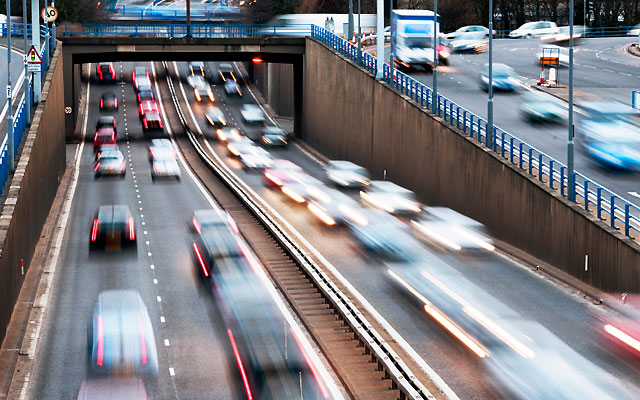 Drivers think the behaviour of road users, from pedestrians to HGVs, has deteriorated since the COVID-19 crisis.
However, the recent survey of nearly 20,000 AA members*, did show most respondents were split on whether behaviour on the roads has improved since the crisis and UK lockdown began.
Those that complained of worse road behaviour fell into two equal camps: those that blamed car drivers and those pointing their fingers at cyclists.
However, pedestrians look set to come through the crisis as the lockdown stars.
Respondents were asked: "How do you feel the road behaviour of the following users has changed since the crisis began?" reflecting on the driving of cars, HGVs, motorbikes and vans as well as the behaviour of cyclists and pedestrians.
One quarter of people felt that car drivers and cyclists were behaving worse now (both 25%). Two in ten think that car drivers are driving better than before (21%), whereas only 10% said that they felt cyclists on the road had improved.
With less traffic than normal, pedestrians have risen to the top of the table for better road-sense during lockdown. One in four people said they felt that walkers were better behaved on the road now (25%). Women were most likely to say they had noticed an improvement (26% vs 24% men), along with people living in London and the South East (both 26%).
More than one in ten respondents (12%) said that they thought HGV drivers' behaviour had improved since the crisis began. Younger people were most likely to say they'd spotted better driving (20% 18-24s), whereas older people were more likely to think it has stayed the same (39% 45-54s).
Edmund King, AA president, said "With less commuter traffic and social distancing in place, it's understandable that cyclists and walkers are using the quieter roads to their advantage. It's good to see that pedestrians on the roads are perhaps being more vigilant than before.
Less traffic doesn't mean that drivers should start drag-racing at traffic lights
"As we approach the summer, it's likely that more people will be heading to the great outdoors for their daily exercise so we've all got to be a bit more considerate.
"Less traffic doesn't mean that drivers should start drag-racing at traffic lights, dangerously overtaking others or ignoring the speed limits. Drivers should also leave a wide 'social distance' when overtaking cyclists.
"If we all have patience with others, slow down and keep our distance, especially around those on family bike rides and walkers with young children, everyone can enjoy their time outside in peace."
Most improved road behaviour:
Pedestrians (25% agree)
Car drivers (21% agree)
HGVs (12% agree)
Most deteriorated road behaviour:
Cyclists (25% agree)
Car drivers (25% agree)
Motorcyclists (16% agree)
Throughout the UK lockdown, the AA is offering a free breakdown service to all NHS workers which is being used 100 times each day. A dedicated NHS hotline is available for them on 0800 0725064. Visit The AA.com NHS for more information.
---
Click here for the latest advice on maintaining your car