03 September 2020
Almost half of all drivers (47%) say they will consider buying an electric vehicle when they next change their car, according to an exclusive poll of 17,628 drivers1 for the AA.
The poll coincides with an ITV Tonight show presented by EV guru and car expert, Ginny Buckley, to be aired at 7.30pm on Thursday 3rd September with input from AA president, Edmund King.
Women were more likely (49%) to say they would consider an electric car than men (46%). Across age groups, respondents aged 65+ were significantly less likely (43%) to consider an electric car when they next change their car than all other age groups (18-24; 60%, 35-44; 56%, 55-64; 48%).
Respondents living in London (56%) were most likely to consider purchasing an electric car as their next vehicle, as were AB social groups (54%).
The most common reasons for NOT wanting an EV were:
Lack of public charging points, with nearly 7 in 10 (69%) stating this as a reason. Regionally, respondents living in Wales were most likely to say that lack of public charging points was a barrier to buying an EV (74%) compared to all other regions.
EVs are too expensive (67%).
66% worried about 'range anxiety' or battery range.
AA members were then asked about their level of agreement with a range of statements about electric cars.
The top three most agreed with statements (excluding 'don't know') are as follows:
Electric cars are too expensive (89%)
Charging an electric car takes too long (72%)
The national grid won't be able to cope if we all switch to electric cars (63%)
Men were more likely (90%) than women (87%) to agree that electric are too expensive.
Across age groups, respondents aged 55+ were most likely to strongly agree that charging an electric car takes too long (37%).
Respondents were then asked to select up to three scenarios that they think would encourage drivers to buy an electric vehicle in priority order.
If an EV cost about the same as the equivalent petrol or diesel (47% top three, 26% highest priority)
More rapid charging 'hubs' with facilities on the motorway network or the outskirts of towns where you can charge your car (41% top three, 13% highest priority).
More charging stations at places like supermarkets, leisure centres & shopping centres (41% top three, 10% highest priority)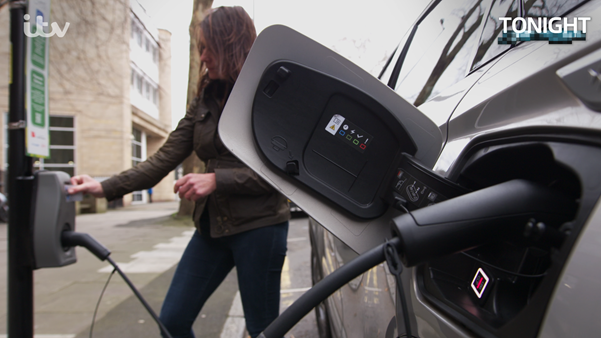 The ITV Tonight programme covers many of these issues.
Edmund King, AA president, who also contributes to the programme, said: "The automotive world is going through a radical transition with more change likely in the next decade than in the last hundred years. We need to help drivers overcome perceived myths about EVs and charging. It is incredibly encouraging that almost half of drivers will consider an EV for their next car. Our AA breakdown data also shows that EVs are more reliable, but when breakdowns occur they are similar to breakdowns on conventional cars with tyres, wheels and the 12-volt battery accounting for about one third of problems.
:
We need to take every opportunity available to extol the virtues of EVs and continue to dispel some of the myths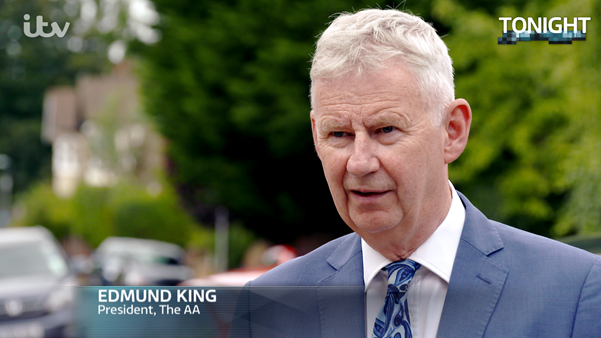 "The AA is also proud to be a founding partner of the first World EV Day2 (9 September). This should provide opportunities for individuals, fleets and businesses to find out more about the switch to EVs. We need to take every opportunity available to extol the virtues of EVs and continue to dispel some of the myths.
Ginny Buckley, ITV Tonight presenter and founder of www.electrifying.com, said: "Our programme rightly shows us that some drivers are concerned about the reliability of the charging network particularly on motorways. From my own experience I know how worrying it is to turn up at a motorway service area only to find the charge point out of order and be put at risk of running out of battery power. Our programme helps outline what needs to be done to enable the driver to move to a zero-emission future."
Planning for the future the AA has developed its EV expertise, including having the largest group of EV Level 2 trained technicians in the UK, and is now looking to ensure it can support the infrastructure accompanying EV vehicle adoption. As an example, the AA has partnered with several electric charging and energy companies, such as with SWARCO eVolt, to providing even greater assurance and support for EV drivers. As part of this managed services offer, drivers will be supported if they need help at a charge point, or in calls about both the electric car and electric charging infrastructure.
---
1 Populus received 17,628 responses from AA members to its online poll between 11th – 18th February 2020. Populus is a member of the British Polling Council and abides by its rules. For more details, go to www.populus.co.uk.
ITV Tonight will be shown at 7.30pm on Thursday 3 September.
2 The AA is also supporting World EV Day on 9th of September
World EV Day. AA founding partner.
Twitter - @World_EV_Day (https://twitter.com/World_EV_Day)
Twitter @AApresident