17 January 2019
Drivers' relief at the UK price of petrol falling 11.5p-a-litre during the autumn helped to drive monthly petrol consumption to its highest in more than four years.
However, the retail trade's loss of 179 million litres from January to November 2018, according to latest official figures, represents 3.9 days of lost petrol sales, AA Fuel Price Report analysis reveals.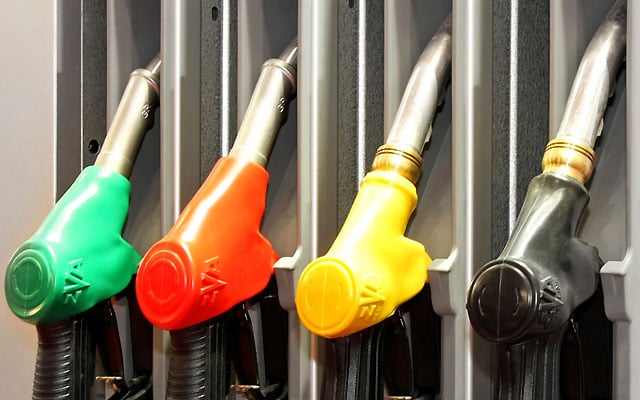 Over the weekend:
average UK petrol prices remained below 120p a litre for the first time since March, and
diesel was back to May levels.
On Monday, petrol averaged 119.99p a litre, slightly up from Friday but down from 121.64p a litre a month ago. This compares with the year's high of 131.58p a litre in mid October.
Diesel is down to 128.88p a litre, having been 131.06p a month ago and after peaking in early November at 136.92p.
Wholesale prices
However, oil bouncing back $10 a barrel has propelled the wholesale price of petrol from 30.3p a litre between Christmas and the New Year to 33.2p last week and into this one.
Similarly, the cost of diesel heading for the pumps has gone up from 36.2p a litre during the festive period to 40.8p last week and 41.3p on Monday.
Brand comparisons
Comparing pump prices by brand shows the oil company sites conceding more of recent wholesale savings to their customers, with Jet standing out by cutting its average below 120p a litre.
But, the main issue is how widely supermarket pump prices vary, both locally and on average. A year ago, there was a 1.7p-a-litre average petrol price gap between the cheapest and most expensive superstore brands. Now, at 3.6p a litre, it has more than doubled.
Six years ago, almost to the day, Newbury drivers and local politicians considered a boycott of the town's fuel retailers after a 6p-a-litre gap opened up between the supermarket price of petrol locally and up the road in Reading. This week that gaps more than 7 p-a-litre.
Overall demand
Yet, despite a pump-price lottery that leaves whole towns paying as much as 8p more for a litre of petrol than in neighbouring towns, this autumn's fall in the cost of road fuel lifted the UK's monthly petrol demand in November above 1.5 billion litres for only the second time since June 2016.
At 1.515 billion litres, this was the highest demand for four and a quarter years (1.563 billion litres in August 2014).
Across 2018, though, HMRC fuel demand figures for January to November show that pump prices rising to four-and-a-half-year highs up until mid October knocked petrol demand down by 1.2%, from 15.412 billion litres in 2017 to 15.233 last year. In those 11 months, demand for diesel rose slightly from 27.720 to 27.904 billion litres.
Fall in diesel car sales
The overall fall in petrol consumption is remarkable when considering the loss in popularity of diesel cars, with new registrations for 2018 down 29.6% while new petrol car sales rose 8.7%, according to Society of Motor Manufacturer and Traders' data. Diesel's ability to maintain demand, albeit effectively flat-lining for the past three years, reflects record road traffic levels on UK motorways and main roads – a haulage and delivery van issue.
"Such a significant rebound in petrol sales indicates how critical price can be on demand. This is something the fuel retailers need to take note of, instead of dragging their feet when it comes to passing on wholesale cost savings," says Luke Bosdet, the AA's spokesman on fuel prices.
Such a significant rebound in petrol sales indicates how critical price can be on demand
"Another eye-opener is just how little impact the collapse in new diesel car sales, more than 300,000 fewer than the year before, has had on diesel fuel demand. There again, the pump price of diesel at 9p a litre more expensive than petrol would have undermined its fuel-efficiency appeal, as it did in 2008 when the diesel-petrol price gap hit 13p a litre."
"Heading into 2019, drivers now know that most supermarkets will exploit them on pump prices when not pressed by a competitive rival. But going to an oil company site is usually worse. And that is a sorry state of affairs for the start of a new year."
drivers now know that most supermarkets will exploit them on pump prices when not pressed by a competitive rival