January 14 2020
Scrap VAT on electric cars to boost sales – AA
Three fifths of drivers say removing VAT would help persuade them to buy an EV
Two fifths say VAT should also be removed on leasing costs
EV's over £40k should be exempt from 'premium VED rate'
"UK Car parc needs a shock to the system" says AA president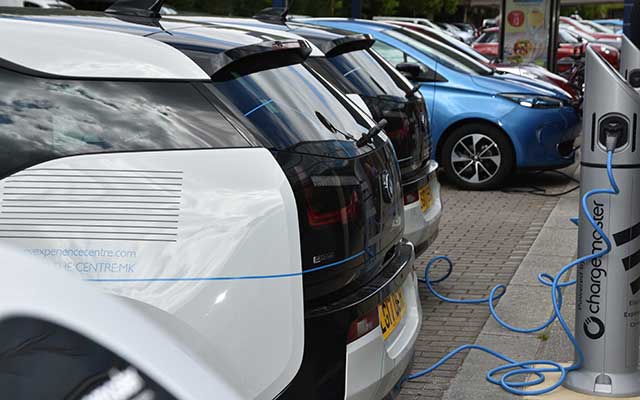 The AA is calling on the Government to scrap VAT on the sale of electric vehicles (EV) to help accelerate the uptake of ultra-low emission vehicles. It is also calling for VAT to be scrapped on leasing costs for EVs.
Three fifths (61%1) of more than 17,500 AA members found that scrapping the sales tax on the purchase price of an EV would be an 'influential' step in persuading drivers to move away from traditional combustion engines. More than a quarter (28%) of low income households said removing VAT from the purchase price would be 'very influential' in helping them switch to fully electric cars.
Perhaps not surprisingly, younger drivers (18-24 year olds) were more likely (74%) to say that scrapping VAT would encourage them to switch to an EV than the over 65s (59%).
Likewise those in London were most keen to take advantage of such a scheme (67%) and those in the North East least likely (56%).
More than half (51%) would like to see a scrappage scheme introduced to further encourage take-up of EVs.
Two fifths (40%) also said that VAT should be removed from leasing prices as it would give consumers as many opportunities as possible to buy greener cars.
Previous studies by the motoring organisation have found that the highest ranked barrier to EV ownership is the initial purchase price of the vehicle2.
VED changes
The AA also believes that the premium Vehicle Excise Duty (VED) rate applied to vehicles with a list price in excess of £40,000 should be removed from EVs to encourage uptake. As the £320 a year tax is only applied in years two to six of the vehicle's life 3, this change would have a positive impact on the sale of used EVs.
The announcement comes following the Chancellor announcing the date of the Budget last week4 and ahead the Low Carbon Vehicle Partnership launching its report by the Electric Vehicle Energy Taskforce5. The AA believes such a dramatic reduction in the cost of ownership would have a positive impact.
Edmund King, AA president says; "The UK car parc needs a shock to the system. Eight out of 10 drivers say improving air quality is important to them, but they are confused by current policies and as such many have stuck with older, more polluting cars.