24 August 2017
The Great British bank holiday getaway will start in earnest from lunchtime on Friday (25 August) as people take advantage of the final weekend of summer.
A recent AA-Populus survey* of 16,772 AA members found that 43 per cent are likely to be on the road during the four-day period, either travelling on holiday or an outing – which equates to around 15 million drivers on leisure journeys this weekend.
Saturday and Monday (26 and 28 August) are set to be the busiest days, with 84% planning to take to the roads – equating to 12-12.5 million drivers on any one day.
Those in the East (47%) are most likely to be packing the car, followed by drivers in Northern Ireland (46%), the North East and East Midlands (both 45%).
Almost half (47%) of respondents said they will be staying at home.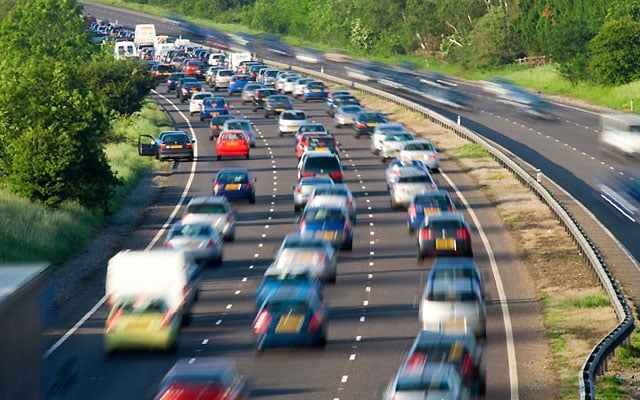 Spot the Van
To add extra excitement to those bank holiday road trips, the AA has launched a new Spot the Van competition from Friday (25 August) until 3rd September. The first to spot a lucky yellow AA van and share a picture could win one of more than 160 prizes. And those who snap a picture of the shiny rainbow van driven by the AA's Patrol of the Year will have the chance to win a very special top prize. Further details are on the AA UK Facebook page.
Out and about
Also influencing traffic volumes will be a diverse range of events.
Highlights include several music festivals – Reading and Leeds; Creamfields, Cheshire; CarFest South, Hampshire; LiveWire, Blackpool; and South West Four, London – and the Notting Hill Carnival, London, among many others.
Sports fans are well catered for too, with Rugby League's Challenge Cup Final at Wembley and a full football fixture list.
Always busy on the roads
John Snowling, AA patrol of the year, says: "August bank holiday weekend is always a busy one on the roads. Traffic is likely to build up on Friday evening as people set off early to make the most of the weekend, and will be busy again for the return on Monday afternoon - so allow plenty of extra time if you're travelling then.
Traffic is likely to build up on Friday evening as people set off early to make the most of the weekend, and will be busy again for the return on Monday afternoon
"Routes to the South-west and the coast are usually among the busiest; and there will be localised congestion around events, especially at finish time. It's a good idea to plan an alternative route in case of delays and carry plenty of water – at least a litre per person.
"If you're travelling with children, take plenty of things to keep them entertained – apart from the AA's 'Spot the Van' competition, there are lots of fun ideas for car games online, or put together a playlist of the family's favourite songs to sing along to and see who can keep going without missing a beat. Remember to plan some stops to break up any journey more than three hours long."
Keeping you on the move
Last year, the AA attended close to 35,000 breakdowns over the August bank holiday – averaging four every ten seconds. We'll have extra patrols on duty and have temporarily relocated additional patrols to busy areas.
John Snowling adds: "Whether you're heading off on holiday or a day trip, take a few minutes to do the basic checks on your car before you leave to make sure you keep on rolling – this is really important if you're making a long journey. Remember FLOWER – Fuel, Lights, Oil, Water, Electrics and Rubber. Pay particular attention to the tyres as tyre-related issues are the number one cause of breakdowns. If needed, adjust the pressures for a heavy load to make sure your big wheels keep turning."
The AA can also help give those on the road a heads-up on traffic problems by using the AA App, which is free to members with smartphones.
---
* Populus received 16,772 responses from AA members to its online poll between 12th and 19th July 2017. Populus is a member of the British Polling Council and abides by its rules.