30 January 2019
The number of drivers applying for an International Driving Permit (IDP) has increased by more a fifth as the AA is forced to stop issuing the document.
There was a 19% increase in applications to the AA between September 2018 to December 2018 compared to the same period a year before. The volume of applications received in January indicate that the overall increase could rise to a quarter.
From Friday 1 February, drivers who need an IDP can only obtain one by visiting one of 2,500 issuing Post Offices. Applications can only take place in branch.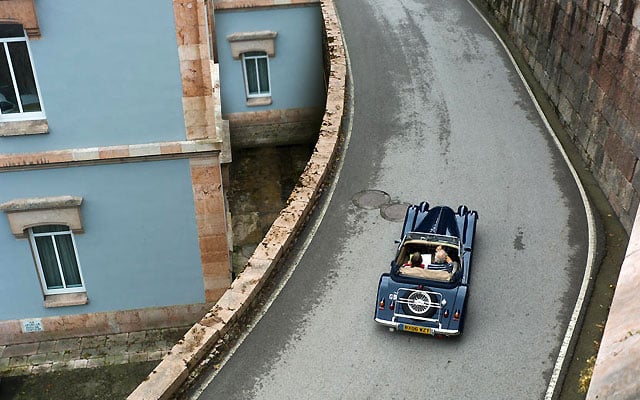 Without a postal application service, companies with numerous drivers heading overseas may need to queue and wait alongside other Post Office customers.
It also means that drivers who forget to apply for their IDP before their trip cannot be sent one whilst on holiday if stopped by the local police.
Drivers could be sent home
The AA has warned that, in a no deal Brexit, drivers could be sent back home as they cross the channel should they not have the correct documentation. Before these changes drivers could get IDPs from the AA Shop at Eurotunnel terminal at Folkestone but that will no longer be allowed after the end of January.
Varying from nation to nation, drivers could pick up a fine for not having one. Not having an IDP could also invalidate your car insurance should you be involved in an accident.
While the Government has stated that EU nationals living in the UK will be treated the same regardless of if a deal is struck, those who still hold their native licence will no longer be eligible to apply for an IDP in the UK until they convert to a UK licence.
While Brexit negotiations continue, EU countries have not determined if they will accept a British licence in its current form. Therefore, the Government is recommending drivers apply for an IDP. Numerous F1 teams have already submitted their applications to the AA ahead of the upcoming season.
Brits living on the continent are being advised by the Department for Transport to convert their licence to that of their new country, or to take the local driving test. Up to half a million expats may be forced to retake their test in a no deal scenario.
Stopping postal applications is a backwards step
Edmund King, AA president says; "The Government has taken a backwards step in discontinuing postal applications for IDPs which the AA has conducted successfully for the last few decades.
The Government has taken a backwards step in discontinuing postal applications for IDPs which the AA has conducted successfully for the last few decades
"The sharp uptake in applications shows that drivers are concerned about driving on the continent post Brexit and have got their requests in early.
"Having told EU nationals living in the UK that things will stay the same, they will be disappointed to hear that the Government has made it harder to obtain an internationally available and recognised document."
The AA is also advising that many UK drivers may have to purchase GB stickers as their euro-style 'GB' number plates may not be recognised under a No Deal. The AA Shop has stocked up on GB stickers.
Drivers are also highly likely to need to carry a Green Card insurance certificate if travelling in Europe. They will need a physical copy, printed on green paper. The AA Shop at Folkestone is considering whether it might be able to supply these for drivers who have forgotten to print theirs out.