The way you apply for an IDP has changed – we can't issue any IDPs at our Folkestone/Eurotunnel shop.
The quickest way to apply for an IDP is to visit the nearest Post Office branch that offers this service.

Find out if you need an IDP using the Post Office's IDP Country Checker.
Find your nearest IDP issuing Post Office (there are around 2,500 so you shouldn't have to travel too far).
The type of IDP recognised by some countries outside the EU/EEA changed from 28 March 2019.
IDP mail order service
If you're not able to get to a Post Office – for example, if you live overseas – you can use our new mail order service.
For a fee, we'll apply for a permit on your behalf. You'll need to allow a minimum of 10 workings days (possibly longer if applying from overseas).
Read our important notes for more information.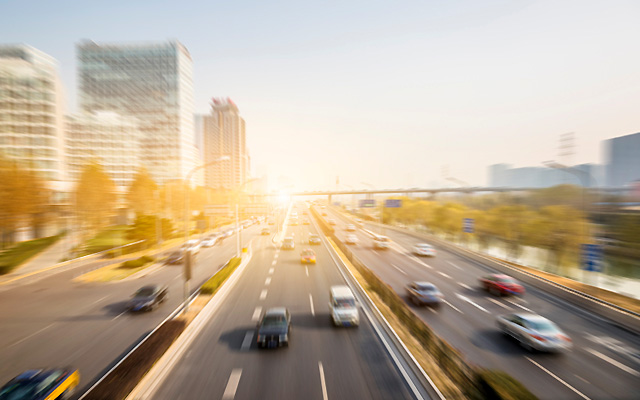 Driving in the EU after Brexit
The UK stopped being a member of the EU on 31 January 2020. However, until the end of 2020 the previous rules on travel for the UK and the EU continue to apply.
New rules on travel in the EU may take effect on 1 January 2021, including the documents you'll need to carry when driving in Europe.
Documents for driving abroad in Europe
From 1 January 2021
A Green Card may be required in addition to your Certificate of Motor Insurance, plus the log book (V5C) for the vehicle.
Whether hiring a car or driving your own, it's likely that you'll need an International Driving Permit
What is a Green Card?
The Green Card (or International Motor Insurance Card) is an internationally recognised document that shows that you have the minimum insurance cover needed by law in the country you're visiting.
If you're visiting a European country after 31 December 2020, for up to 90 days, then you may need a Green Card. Contact us at least 14 days before you travel, and we'll sort it for you free of charge.
Please call 0370 060 0137
Lines are open Monday to Friday 8am to 8pm, Saturday 9am to 5pm.
What is an IDP?
Your UK driving licence is all you currently need in most European countries, but venture further afield and you might have to carry an International Driving Permit (IDP), too.
An IDP is basically an official, multi-language translation of your driving licence
You could be fined (or worse) for relying on just an IDP – you must carry your UK licence too
To apply for an IDP you must be 18 years or over, and have a valid UK driving licence
An IDP can't be issued to a provisional licence holder
When hiring a car abroad, remember that licence requirements worldwide do vary. If you're making an advance reservation in the UK, ask the company concerned to confirm the driving licence requirements of the countries you're visiting. Without this info, consider an IDP as a precautionary measure, especially if travelling outside Europe.
---
IDP mail order service: important notes
We can't accept applications from under-18s or provisional licence holders.
It's your responsibility to check you apply for the correct permit.
This service is for valid UK licence holders only.
We recommend you send your documents by a tracked, signed for, or courier service. We take no responsibility for any applications not received.
We'll only return documents by a signed-for method or courier service. You'll need to pay the appropriate fees.
Please allow a minimum of 10 working days to process your application once we've received it.
The date of issue is also the start date for your permit's validity.
IPDs can't be backdated.
Personal information on your UK driving licence will be copied onto the permit. We can't accept or use a variation of name or address that's not displayed on your driving licence.
Once we've received your application, we'll contact you for payment by debit or credit card. (We don't accept Amex or Diners Club cards.)
We can only process fully completed applications.
Permits will not be issued until the payment has been authorised and cleared.
If there are any queries on submitted applications, we can only respond to the named applicant.
If you're travelling to (or already in) another country for work or to take up residence, we advise that you contact the local authorities to check that your permit will be accepted.
An IDP issued in the UK isn't valid for use in the UK.
You must supply a recent, passport-type photo.
Your IDP is used in conjunction with the UK national licence, and doesn't replace it.
We need your original driving licence (photocard only) to apply for your permit. If your licence has been lost or stolen you must contact the DVLA.
We take no responsibility for personal losses as a result of any delays in receipt by the applicant of the issued permit.
---
Updated 25 October 2019