If you're planning a European road trip you'll want to make sure you take the right kit with you, to avoid the risk of a fine for not carrying something as simple as a warning triangle or reflective jacket.
Road rules change, too, so even if you're a regular abroad you'll want to keep up with the latest.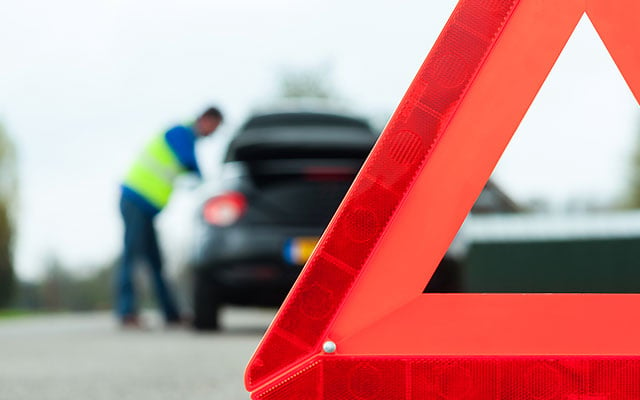 The rules vary quite a lot from country to country – our quick guide will tell you what you need to know for the 14 countries most popular with British drivers: Austria, Belgium, Croatia, Denmark, France, Germany, Ireland, Italy, Netherlands, Norway, Portugal, Spain, Sweden and Switzerland.
Driving in the EU after Brexit
The UK stopped being a member of the EU on 31 January 2020. However, until the end of 2020 the previous rules on travel for the UK and the EU continue to apply.
New rules on travel in the EU may take effect on 1 January 2021, including the documents you'll need to carry when driving in Europe.
Documents for driving abroad in Europe
From 1 January 2021
A Green Card may be required in addition to your Certificate of Motor Insurance, plus the log book (V5C) for the vehicle.
Whether hiring a car or driving your own, it's likely that you'll need an International Driving Permit
What is a Green Card?
The Green Card (or International Motor Insurance Card) is an internationally recognised document that shows that you have the minimum insurance cover needed by law in the country you're visiting.
If you're visiting a European country after 31 December 2020, for up to 90 days, then you may need a Green Card. Contact us at least 14 days before you travel, and we'll sort it for you free of charge.
Please call 0370 060 0137
Lines are open Monday to Friday 8am to 8pm, Saturday 9am to 5pm.
Compulsory kit – our handy PDF guide
Touring tips
Our country-specific touring tips include compulsory equipment rules as well as helping you get up-to-speed with local laws, from drink drive and speed limits to child safety. There's also more general advice on things like fuel availability and tolls.
Touring tips for driving in over 40 countries
---
Updated 3 March 2020