Most trips to Europe by road involve some driving in France, and it's easy to get confused about the rules for drivers in France and how they might differ from those at home.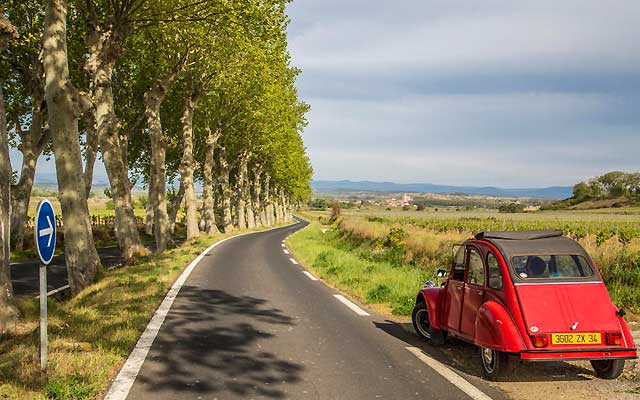 The latest rules:
The drink drive limit for new drivers (less than 3 years) has gone down from 0.05% to 0.02%, the same as for bus and coach drivers.

Drivers and riders mustn't use headphones and headsets (any device attached to your ear). This covers devices used for phone calls as well as for listening to music, but you're allowed to use a Bluetooth or integrated systems in a motorcycle helmet.

A new Low Emission Zone in Paris currently affects only very old, pre-1993 vehicles, but we expect standards to be tightened between 2017 and 2020.
Eating at the wheel
Stories in the press about a new law specifically prohibiting eating or applying make-up at the wheel are misleading. These have always been covered under the more general French equivalent of our 'Driving without due care and attention'.
Breathalysers
In July 2012 the French announced that drivers must carry a breathalyser or, from November 2012, be fined €11. You still have to carry the breathalyser but the fine has been postponed twice and was shelved in January 2013. The breathalyser must be unused and show the French certification mark NF. It has to be in date too. Single-use breathalysers normally only last 12 months so check yours if you bought it for a trip last year and didn't use it.
Reflective clothing for motorcyclists
In 2012 the French said that riders would have to wear reflective clothing when riding and if they break down. This was to come in in 2013 but the law was scrapped in January 2013.
Since January 2016 though, riders on two or three wheels must carry reflective jackets and wear them in an emergency or break down.
Sat nav and speed camera alerts
It's long been the case that you're not allowed to carry or use a speed camera detector in France. You could be fined up to €1,500 or even have your vehicle taken away.
The law was extended to cover Sat nav and any other GPS-based system in 2012, so if your Sat nav can show fixed speed cameras, then you'll have to disable alerts before you drive in France.
You may need to contact the satnav manufacturer for a software or database update to remove French camera data.
Our driving tips for France, in full