The UK stopped being a member of the EU on 31 January 2020 and a new deal came into effect on 1 January 2021. Post-Brexit, there are new rules which change the way you drive in Europe, including the documents you'll need to carry there.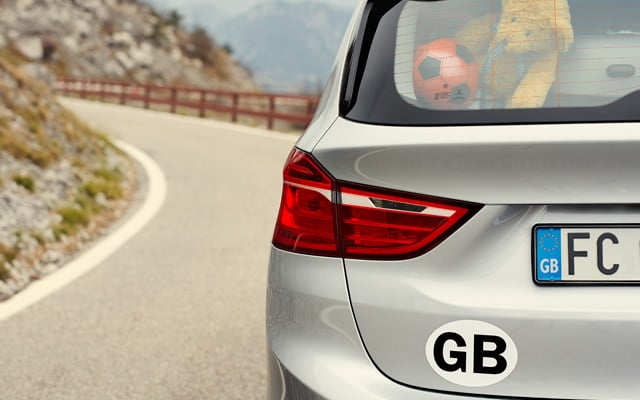 Documents for driving in Europe
Green Card
From 1 January 2021, you'll need to carry a Green Card as proof of your insurance when driving in these European countries:
The EU (including Ireland)
Andorra
Iceland
Liechtenstein
Norway
Serbia
Switzerland
In other countries, you may need a Green Card as well as extra insurance to drive there.
International Driving Permit (IDP)
You don't need an IDP to drive in the EU, Switzerland, Norway, Iceland or Liechtenstein if you have a UK photocard driving licence. But you might need an IDP to drive in some EU countries and Norway if you have either:
A paper driving licence, or
A licence issued in Gibraltar, Guernsey, Jersey or the Isle of Man
You can check with the embassy of the country you'll be driving in. Countries outside the EU may require an IDP.
We recommend that you take an IDP just in case you cross a border into a country that asks for one. You may also need one if you rent a car abroad.
Other required documents
If you're driving abroad, you'll also need:
Your Certificate of Motor Insurance
The log book (V5C) for the vehicle
A GB sticker if your number plate has the Euro symbol; a national flag of England, Scotland or Wales; or letters and numbers with no flag or identifier

–

but from 28 September 2021, you'll need a UK sticker instead.
You don't need a GB sticker if your number plate includes the GB identifier on its own or with the Union flag.
Read the latest Government advice about driving abroad.
What is a Green Card?
A Green Card is a document that proves you have insurance to legally drive in the country you're visiting. Although it's called a Green Card, it doesn't have to be printed on green paper. It's also called the International Motor Insurance Card and is used in countries worldwide.
You'll need to carry a Green Card in most European countries if you want to drive there. To get a Green Card, contact your vehicle insurer and they'll provide you with one. If you have insurance with us, get in touch at least 14 days before you travel and we'll sort it for you free of charge.
AA Insurance customers can call us on 0370 060 0137. Check opening hours here.
Find out more about Green Cards.
What is an International Driving Permit?
An International Driving Permit (IDP) is an official, multi-language translation of your driving licence. It's needed in certain countries outside the EU. You might also need it within the EU if you don't have a UK photocard licence.
You can only apply for an IDP at an issuing Post Office.
To apply for an IDP you must be 18 years or over and have a valid UK driving licence.
An IDP can't be issued to a provisional licence holder.
Find out more about International Driving Permits.
---
Published: 10 September 2020 | Updated: 26 January 2021 | Author: The AA