9 August 2017
Seven out of 10 (70%) drivers say they're more likely to drive by rather than park in a bay which requires payment by phone.
The AA-Populus Driver Poll of more than 16,500 members carried out in July 2017, found that cash is still the preferred option for those looking to pay for parking.
Despite their fondness to pay by cash, around two thirds (64%) say that it's often a challenge to find the right change for parking. This may be due to machines which don't give change.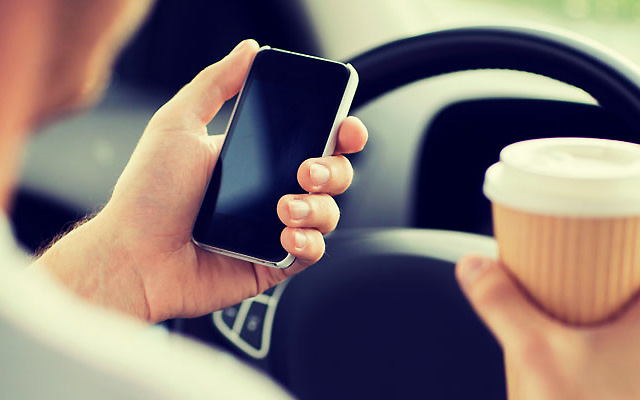 Introduction of the new £1 coin
Another reason why drivers might struggle to find the right change is that more than one in five local councils had not yet installed the necessary software to accept the new £1 coin, AA research recently uncovered.
When councils provided their responses to the AA, many councils indicated that they intended to introduce new 'pay-by-phone' systems. However, more than two fifths (44%) of drivers say that they would find this change a problem as they mainly pay for things by cash.
And 70% of drivers say they are sceptical about using such systems as they often carry an additional administration fee*.
Who is most likely to be drive off and park elsewhere?
Men 71%, women 69%
Pensioners 79%
Drivers in the North East 74% (Londoners 61%)
Low income drivers 79% (High earners 68%)
Operators should make it easier to pay for parking
Jack Cousens, head of roads policy for the AA, says: "Parking in town centres can be troublesome at the best of times.
"Not only can it be a struggle to find a space but now, when you do find one, you may be required to talk to an automated system to pay the charge – not ideal if you have an appointment or just want to get in and get out quickly**.
Not everyone has a smartphone to pay via an app and not everyone is keen to talk to a robot to pay for an hour's stay
"More than half of drivers (52%) don't care how they pay, as long as it is easy to do so. Putting administration fees on parking, not yet accepting the new £1 coin, having to enter your registration number or failing to provide change are all stumbling blocks our struggling high streets cannot afford if they deter potential customers.
"Providers should make it easier to pay for parking. Not everyone has a smartphone to pay via an app and not everyone is keen to talk to a robot to pay for an hour's stay. For the elderly and low income drivers, pay by phone feels almost discriminatory."
---
*Examples of administration fees added to pay by phone parking: myringo.co.uk, winchester.gov.uk
** "I parked in Newton Abbot on Monday and assumed I could use the Ringgo app, but obviously had to re-register for the new service. Tried and failed to register by phone so went to get cash. Had a parking ticket by the time I got back to my car! Civil Enforcement Officer was very understanding, and included photos of the ticket I had bought with cash and phone evidence I had tried to register. I hope my challenge will be accepted under the circumstances."