13 July 2017
An AA investigation has found that three out of five (62%*) local authorities in England have cut their overall highways and transport budget this year compared with 2016/17.
The average budget for 2017/18 is £11.6 million compared to £12.1 million in 2016/17.
A proportion of councils' total transport budget is set aside for planned roadworks and ad-hoc repairs for issues such as potholes, road signs and hedge cutting affecting sight lines.
More than half (53%) of local authorities have cut their spending on roads maintenance.
The average combined proactive and reactive roads maintenance budget is £3.3 million this year compared with £3.6 million in 2016/17.
Among those councils that have cut budgets, spending on road maintenance is set to fall by an average of £900,000.
The Greater London Authority has made the largest cut of £59.5 million, while, outside of London, North Yorkshire has made the largest cut of £6.2 million.
At the other end of the scale, Manchester has increased planned spending on roads maintenance by £4.9 million.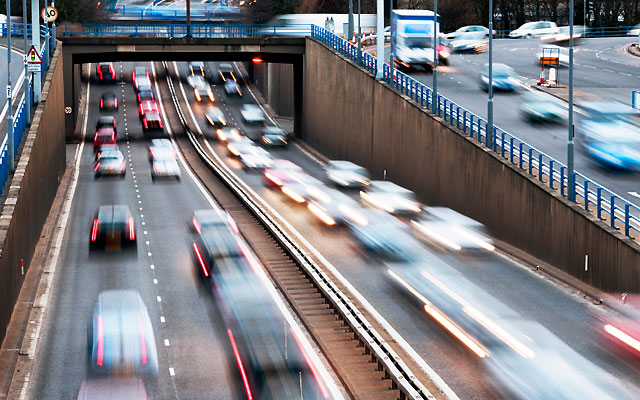 Street lights
A third (33%) of councils have cut their budgets for the installation and running of street lights. With an average reduction in spending of £300,000, it seems many councils will look to dim or switch lights off to cut costs.
Education and school crossing
A quarter (24%) of councils have chosen to reduce budgets for road safety education programmes and school crossing patrols by an average of £200,000 per council.
Increased income from parking
Despite this cost cutting, more than 200 councils will seek to increase their income on parking receipts, as they raise the fees for on and off street parking, as well as raising the price of residential permit schemes. Of those raising parking, the average increase in planned parking revenue is £400,000 compared with last year.
Some of the stand out figures from the investigation are as follows;
Westminster Council has budgeted for a £12.0 million increase in parking revenues, the most of any council in England (up from £57.1 million to £69.7 million).
Outside of London, Bristol is due to receive a £3.2 million increase in parking revenue (£15.8 million to £19.5 million)
Outside of the newly established Combined Authorities, Hampshire County Council has the largest total highways and transport budget reduction of £9 million
Surrey and Norfolk plan to cut more than £5 million from their respective roads maintenance budgets (£5.6 million and £5.4 million)
Lancashire has reduced their street lighting budget by almost £2.5 million
Staffordshire plans to cut £1.5 million for school crossing patrols and road safety education programmes
Local Authorities produce and approve their budgets each February and then submit them to the Department for Communities and Local Government.
Drivers frustrated by lack of reinvestment from increased parking charges
Edmund King, AA president says "It is clear that local authority budgets are being squeezed and highways budgets are almost the first in line to be cut.
"Drivers will be frustrated that in many councils the additional income from increased parking charges won't be reinvested in improving the state of local roads.
Drivers will be frustrated that in many councils the additional income from increased parking charges won't be reinvested in improving the state of local roads
"Councils which have cut school crossing patrols may not have thought about the consequences. Parents may decide that it is safer to drive their children to school rather than walk, which would increase traffic on the roads. It would also create frustration for residents living next to the school as more parents will park on their street."
King continues "Dimming and switching off street lights is a subtle change which local authorities have chosen to take, but the consequences can be fatal. Coroners have confirmed 11** road deaths had been caused because street lights had been dimmed or switched off.
"Far too often drivers are viewed by every level of government as wallets on wheels. We think it is time to redress the balance and and for drivers to get the investment needed to bring our roads back up to scratch."
---
Source:
Department for Communities and Local Government (DCLG)
Definitions: budgets

** Letter from AA to Transport Select Committee calling for a public inquiry into road deaths related to street lights being switched off