The AA is issuing emergency advice to drivers and home owners in the midst of a severe weather warning as storm Ophelia reaches the British Isles.
Drivers should be prepared for travel disruption and the organisation is also urging home insurance customers in the areas worst affected to secure their properties.
Hazardous conditions expected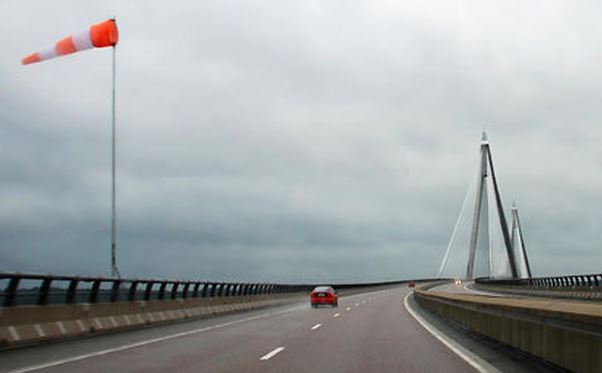 Vince Crane, AA Patrol of the Year, says: "Those in the worst affected regions such as Ireland, west Wales, the North West and Scotland should avoid unnecessary travel. For those on the road, expect disruption and drive to the conditions.
"This may mean slowing down so that sudden gusts don't blow you as far off course. Road closures are likely, particularly on exposed bridges or where debris or fallen trees cause blockages, so check your route and plan for diversions.
"Strong or sudden gusts of wind are more likely on open stretches of road, when passing bridges or gaps in hedges, or when overtaking high-sided vehicles. Wind can also bring down trees, blow you off course or blow other vehicles into your path.
"Be prepared as some roads will be treacherous. Never attempt to drive through flood water. Listen out for warnings of traffic hold-ups or check the AA App for potential delays."
Batten down the hatches
Michael Lloyd, the AA's director of insurance, also commented: "Severe weather always brings a rash of claims for damage to homes – some of which are unavoidable, but others are entirely preventable.
"For instance, past storm claims have included equipment in gardens that take to the air and cause damage to other properties. Trampolines are a prime suspect and one claim involved a circular trampoline causing damage to several vehicles. Others include shed doors being wrenched off or loose fence panels flying away. Garden furniture can also easily be carried off by a high wind.
"It's a good idea to secure loose items if safe to do so, or put them away somewhere such as a garage or secure shed.
"We don't yet know the full force of meteorological anger that could be unleashed by Ophelia but gale-force winds are certainly expected, so be prepared for the worst and hope for the best."