12 November 2020
An investigation carried out by the AA has found that just one in six English councils have installed on-street charge points in residential areas1, despite calls to ban the sale of new petrol and diesel cars and vans from 2030.
With a third of households (33.5%) of English households with no dedicated off-street parking provisions2, the AA asked councils what on-street charging infrastructure they currently had, as well as any future plans. A total of 316 from 353 authorities replied.
Finger pointing, grants, strategies and early adopters
One of the revelations from the request was a worrying lack of cooperation between certain councils. County, unitary and metropolitan authorities are responsible for managing and maintaining the road network while district and borough councils only manage and maintain local car parks.
However, there were incidents of finger-pointing where authorities said they were not responsible to find the solution to on-street charging. For example, roads authorities such as Hampshire County Council and Lincolnshire County Council said it was down to the districts within their county to install on-street chargers, whereas the districts within these counties pointed the finger back at them.
Fortunately, there were cases of collaboration where councils throughout Oxfordshire and West Sussex were working to find solutions.
It has also been uncovered that some councils are using a 'loophole' to obtain cash from one of the grants available to councils by the Office for Low Emission Vehicles (OLEV) to specifically install on-street charge points.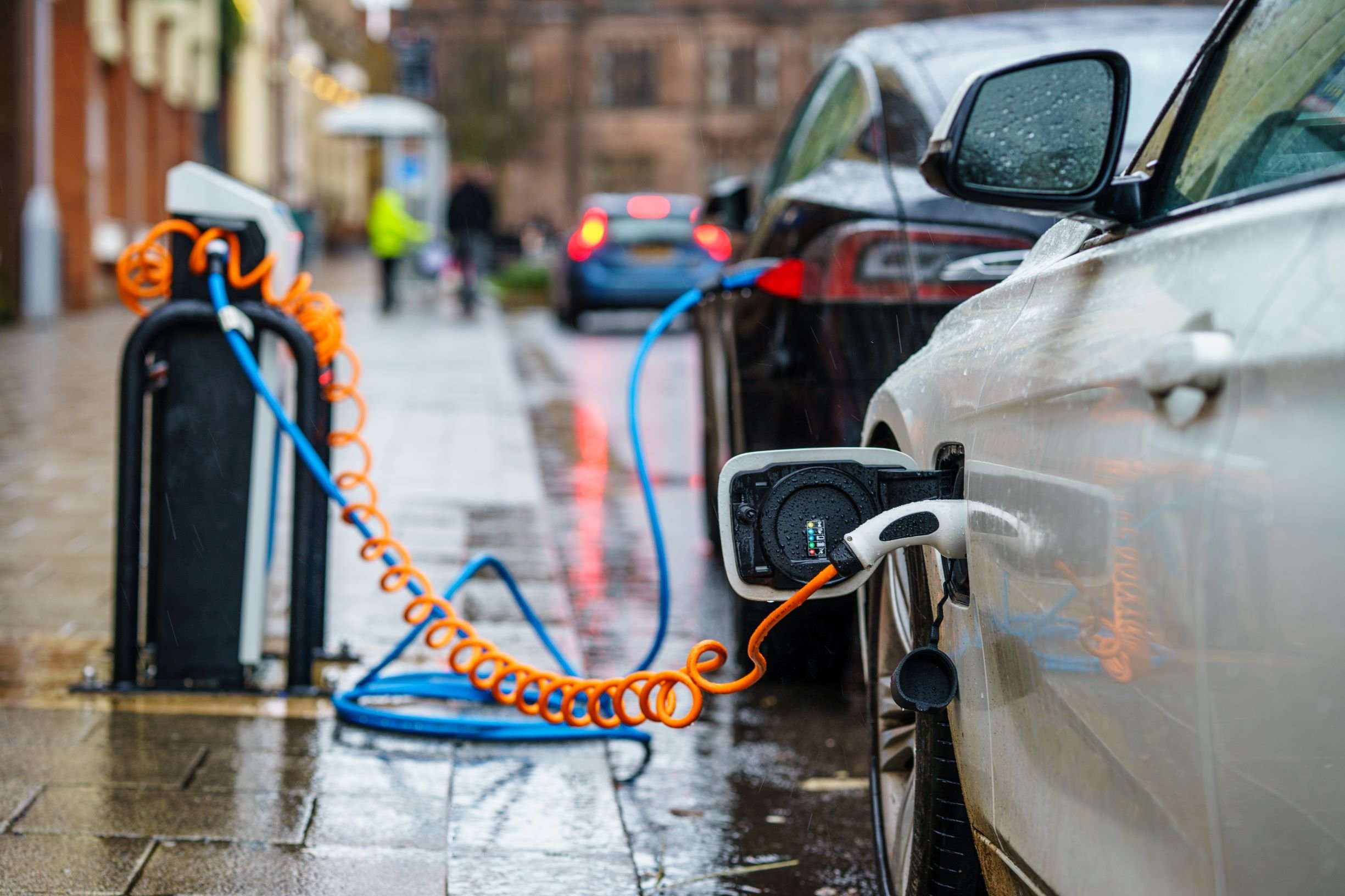 The On-Street Residential Charging Scheme (ORCS)3 grant allows councils to seek up to 75% funding to install charging infrastructure in residential areas where there is little or no dedicated off-street parking. However, councils have and continue to successfully apply for the grant with the intention of installing them in town centre car parks. While car parks need charging points and this is within the rules of the grant, the AA believes this deliberate action goes against the spirit of the grant.
The investigation clearly shows that some councils are considering the future, with many EV strategies in differing levels of development. Once completed, they say it will give them the focus they need to help accommodate and facilitate the wider rollout of EV ownership.
Perhaps unsurprisingly, several London councils have been early adopters of on-street charging infrastructure with most charge point locations found in the capital. However, Brighton and Hove, Coventry and West Berkshire are those flying the flag for EV charging infrastructure.
Fortunately, the picture is improving, with at least 32 councils saying they will install their first on-street charges before the end of 2021, including; Durham, Essex, Plymouth and Chesterfield.
If the government plans to adopt the phase out of new petrol and diesel cars and vans from 2030, then more focus and support is needed to boost local EV infrastructure.
While there are adequate charge points for the number of EVs currently on UK roads, the AA wants to see more investment in charge points where homeowners have no dedicated off-street parking.
Previous studies have shown that eight out of 10 (83%) prospective EV owners would like to charge an EV overnight at home4, and while it may prove impossible to have a charge point in every street, the AA would like a target of a charge point within a five-minute walk from households with no dedicated off-street parking.
Edmund King, AA president says; "A perceived lack of charging points continues to be one of the top three reasons why drivers are hesitant to switch to electric cars. This isn't helped by councils squabbling amongst themselves over who should be doing the legwork.
"While many councils already have charge points, most of these are either in town centre car parks, or park & ride locations. While this is fine and must continue to grow, but we still need to provide confidence to drivers without dedicated off-street parking that they can charge at home.
"The ORCS grant is specifically designed to help local authorities overcome the challenge of on-street residential parking and charging, however, too many councils see this as a way of bolstering their town centre charging infrastructure. This goes against the spirit of the grant.
"If the government plans to adopt the phase out of new petrol and diesel cars and vans from 2030, then more focus and support is needed to boost local EV infrastructure.
"It had been assumed that some drivers without home charging would be able to charge EVs at their place of work and help reduce the need for more extensive on-street charging points, but should the current trend for home working continue, then there may be even more pressure to install more residential charging stations."
---
1Summary of responses;
We contacted 353 authorities (including TfL and Transport for Greater Manchester) and 316 responded.
Of the 316, 266 do not have any on-street charging points.
Of the 316 respondents, 47 explicitly said they had "No plans" or "None Planned". They are;
Barnsley, Basildon, Blackburn & Darwen, Bolsover, Boston, Bracknell, Bradford, Braintree, Brentwood, Cheltenham, City of York, Copeland, Devon, Doncaster, East Riding of Yorkshire, East Staffordshire, East Suffolk, Gedling, Great Yarmouth, Harlow, Kent, King's Lynn & West Norfolk, Knowsley (said they are investigating commercial opportunities to deliver charging solutions), Lancashire, Leeds, Leicestershire, Lichfield, London Borough of Hillingdon, Maidstone, Medway, Middlesbrough, North Kesteven, North Tyneside, Northamptonshire, Oxfordshire (but to be fair they plan to work with their district councils to deliver them), Richmondshire, Rotherham, Sheffield City, Folkestone & Hythe, South Kesteven, St Helens, Swale, Telford & Wrekin, Thanet, Torbay, Welwyn Hatfield and West Oxfordshire.
Of the 316 respondents, there are 10 councils that said outright they are using the ORCS funds for car parks (either funding received, grant in place or application being built); Barnsley, Blaby, Bradford, East Riding of Yorkshire, Leeds, Nottingham City, Ryedale, South Gloucestershire, South Northamptonshire, Warwickshire.
2 Data taken from MHCLG Table DA2201
3 ORCS Grant information and rules available here
4 AA Populus Driver Poll, July 2017. 14,593 respondents