5 March 2017
The AA is warning drivers to 'brace for impact' ahead of the Budget on Wednesday (8 March), when further hikes in Insurance Premium Tax (IPT) could fall on law abiding drivers.
The AA understands that, while Fuel Duty is likely to remain frozen for another year, a further increase in IPT could be announced.
As well as car insurance, IPT is also applied to home insurance, pet insurance, caravan insurance, and to roadside breakdown services.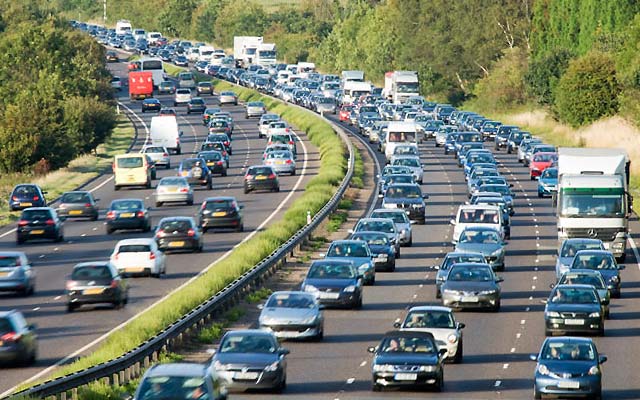 In November 2015 IPT was increased from 6% to 9.5%, following which it was increased to the current 10% rate on 1 October 2016.
On the 1 June 2017, IPT will jump to 12%, as announced in the Autumn Statement last November, doubling the tax within a two-year period.
The AA believes that the Chancellor could announce another rise in IPT to be implemented in the Autumn of 2017.
Business rates and personal injury compensation
Talk of a further increase in IPT was sparked following the recent climb down on Business Rates. As the Government looks to find ways to make up the shortfall, UK drivers could be lined up to fill the gap through increased taxation.
There are already concerns that the proposals outlined by Justice Secretary Liz Truss might hike premiums for young drivers by £1,000 a year due to changes in the calculations for personal injury payments. The Chancellor has agreed to review these compensation payments.
The Chancellor may see drivers as a means to fill the hole in his Budget, but the only holes drivers want filling are the potholes on our roads
Increasing insurance premiums
The current average quoted premium for an annual comprehensive car policy according to the AA British Insurance Premium Index is £633.
Should the cost of car insurance rise, the people who will feel the impact most are:
Households 'Just About Managing' (JAMs) who struggle to make ends meet
Young drivers who struggle to pay their extremely high first premiums
Older drivers and home owners who may find the cost just too expensive
Inner city car and home owners in high insurance areas such as London and the North West. Some in these regions pay premiums twice the national average
Risk of more 'fronting'
More expensive insurance policies will only encourage people to take dangerous and illegal steps to save money, not least driving without insurance at all.
Families with young drivers have resorted to 'fronting' – where the parent names themselves as the main driver on a vehicle when in reality the main driver is their child – and more could follow suit should IPT rise further still.
The actions of 'fronting' and driving uninsured mean that the rises in IPT backfire, as when collisions happen, both the government and insurers are asked to foot the bill.
Unprecedented in modern tax history
Commenting ahead of the Budget, Edmund King, AA president says "In June the Government will have increased IPT by 100% within a two-year period. This is unprecedented in modern tax history.
"The danger here is that by increasing IPT, drivers, especially young and new drivers, might be tempted to take illegal steps such as fraudulent insurance details, or worse, forgoing insurance altogether.
One million uninsured
"We are already seeing this happen as there are around one million uninsured drivers on our roads. Further increases in IPT will only drive this number up.
"The Government needs to urgently rethink its policy around IPT and cut it rather than even think about increases."
Wallets on wheels
King continues "Law abiding drivers are being seen as wallets on wheels, so while the Chancellor may be seen to be giving with a freeze in fuel duty, he's taking more away with increases to IPT.
"Drivers will need to brace for impact as the cost of insuring a car will climb once again through the choices of the Chancellor.
"The Chancellor may see drivers as a means to fill the hole in his Budget, but the only holes drivers want filling are the potholes on our roads."