18 March 2017
A cut of 'up to' 2p a litre in the cost of fuel on supermarket forecourts this week has taken the average prices of petrol and diesel to their lowest since mid January.
But the Big Four's generosity has been far from consistent around the country, according to the latest AA Fuel Price Report.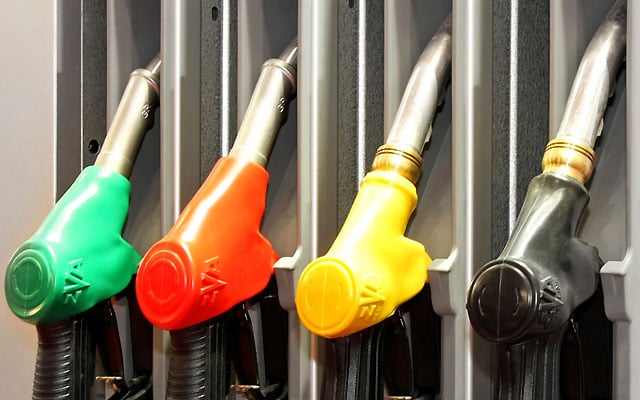 The report shows:
There's still a 7p-a-litre supermarket price variation along some routes
Some non-supermarket retailers continue to undercut superstore rivals
But wholesale prices continue to fall and spring brings more miles per gallon
Despite this week's price skirmish, UK average petrol and diesel prices are only half a penny lower than a month ago.
Petrol
By mid week, the average UK pump price of petrol had fallen from 120.07p a litre over the weekend to 119.31p on Wednesday, the day after supermarket price cuts were due to take effect.
Petrol's average pump price had peaked at 120.45p on 19 February before beginning to slip lower.
This ended a nearly three-month period of rising prices, which started on 28 November with petrol at 113.89p a litre.
Diesel
On Wednesday, the average price of diesel was down to 121.44p a litre, having been 122.04p over the weekend and at a peak of 122.35p on 20 February.
This too had come off the back of a steady rise since late November, when diesel typically cost 116.29p a litre.
Supermarket price skirmish
Last month, the AA had said that supermarkets had lost the plot on pump prices. The gap between them and non-supermarket retailers had narrowed to its closest in a year and independents were starting to undercut the superstores.
With Tuesday's pump price cuts, supermarkets were still not all on the same page.
Sainsburys made the biggest cut since last month but, coming from a higher starting point, still averages at least 2p a litre more expensive than Asda and Morrisons - as does Tesco.
The local impact of the supermarket petrol price cuts are illustrated within the
AA App's
fuel price search.
Even with Tuesday's pump price reductions, the cost of supermarket petrol can vary by nearly 7p a litre or £3.50 a tank along some routes.
The true meaning of an 'up to 2p' cut in pump prices is mainly a 1p-a-litre reduction, except for Asda. Some non-supermarket retailers were still undercutting the superstores on Wednesday – despite the price 'skirmish'.
A brighter outlook for drivers
Despite the overall disappointment of Tuesday's price cuts, drivers can be confident of a brighter outlook for the cost of motoring heading out of the winter.
This is because:
Oil prices remain around $4 a barrel lower than recently, equivalent to a 2p-a-litre fall at the pump at a constant exchange rate.
Gasoline refining margins in northwest Europe fell last week as stocks in North West Europe grew.
The combined impact of that has been to knock the wholesale price of petrol down from 35p a litre in the last half of February to 32p so far this week.
Most noticeably, warmer weather and commuting in the daylight means that many drivers will get as much as three more miles per gallon. That means an extra 33 miles per tank for the typical 11-gallon fuel tank, or a saving of three litres per tank (£3.50) for a 45 mpg / 10 mpl car.
"The cut in supermarket pump prices is very welcome, particularly after the 6.5p-a-litre or £3.50-a-tank surge in petrol costs since late November.
"The cut in supermarket pump prices is very welcome, particularly after the 6.5p-a-litre or £3.50-a-tank surge in petrol costs since late November.
"Asda's 2p-a-litre cut was bold when taking into account recent oil price and exchange rate volatility, which can explain why other supermarkets' price reductions have been more muted," says Edmund King, the AA's president.
"However, from a driver's point of view, living in the wrong town with an uncompetitive supermarket can be costly.
"The AA's price search tool shows that there are still non-supermarket retailers prepared to step in with lower prices when the local superstore drags its feet when passing on cuts in wholesale costs.
"We expect that the fall in wholesale costs, providing it continues, will see bigger price cuts become more widespread. But, it still leaves the impression that many retailers are 'feathering' potential price falls."
Regional variation
Across the UK, the first day of the price cuts finds the South East, Essex and East Anglia, and London still averaging above 120p a litre, while Wales and Northern Ireland are cheapest at 118.8p a litre.
The South East is most expensive for diesel, averaging 122.5p a litre while Northern Ireland and the North East share the spot for cheapest diesel in the country, averaging 120.8p a litre.