22 November 2017
Commenting on the Autumn Budget, Edmund King, AA president says "This Budget avoids a fallout on the forecourts, and has set the scene for the future of motoring."
Scroll down for a summary of the main points affecting car drivers.
Changes to new diesel Vehicle Excise Duty (car tax)
It's unnecessary to realign the VED bands on new sales of diesel cars. The current batch of Euro 6 diesels are much cleaner than Euros 1 to 5 already on our roads.
Diesel sales have slumped this year which shows that drivers are already voting with their wheels. Currently 42% of AA members own a diesel, this drops by 62% with only 16% saying they will buy a diesel again as their next car. Consumers are already making a conscious decision to buy cleaner cars so the new sales tax is unnecessary.
When new diesels meet the new Step 2 for Real Driving Emissions tests (due to come in from 2020), the car will revert to the previously published band. This is designed as a level to encourage manufacturers to get their models to achieve the new standards sooner.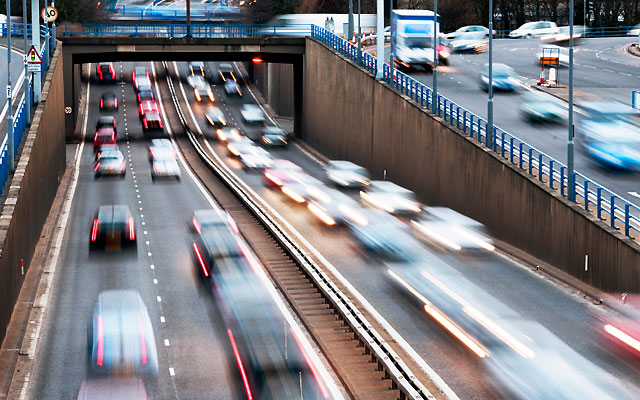 Fuel duty freeze
We welcome the Chancellor's decision to keep Fuel Duty frozen which will bring some relief at the pumps.
The pump price of fuel is currently at a three-year high (yesterday: petrol – 120.93p per litre, diesel – 123.33p per litre), and so far this year has averaged 10p per litre higher compared to last year. This has given the Government an extra 1.5p per litre in VAT.
Any proposed increase in Fuel Duty would have hampered small and medium businesses, as well as ordinary drivers.
Driverless cars
The Chancellor's right to be bold and ambitious in wanting to deliver driverless cars on our roads within four years.
However, as well as ensuring they are thoroughly and conclusively tested to ensure their safety, infrastructural changes must run alongside.
Investment in recharging infrastructure
We're pleased that the Chancellor has listened to our request to improve electric vehicle infrastructure and has committed an additional £400 million investment to install more charging points.
The AA has been a champion of electric vehicles, and this investment will help drivers overcome anxiety about buying an electric vehicle. Currently eight out of 10 (82%) drivers say they are put off of buying an electric vehicle because of the lack of charging points. We hope today's announcement will start to quash this fear.
We're pleased too that there will be a requirement for electric vehicle charging and infrastructure in new housing developments.
Increased EV grant fund
By increasing the fund for plug-in car grants by £100 million, the Chancellor is showing that he is willing to help drivers switch to electric vehicles.
The AA has been leading the campaign to encourage drivers to buy electric vehicles, and we are pleased the Government has heeded our calls for more assistance in helping buy cleaner, greener cars.
Insurance Premium Tax freeze
We're pleased that the Chancellor has decided not to increase Insurance Premium Tax, but would have liked to see a reduction in the rate.
The current rate of 12% has already had a significant impact, helping to increase the number of uninsured drivers to over one million. On the journey to zero road deaths, being able to buy affordable insurance is key in achieving this goal.
Abolition of Severn Bridge tolls
The abolition of the Severn crossing toll is welcome but is one bridge too few. The Dartford crossing should also be free to use, having been paid for years ago.
---
What were the main points affecting car drivers in the 2017 Autumn Budget?
Fuel duty will be frozen for an eighth year in 2018-19
Alternative fuels – The government will review fuel duty rates for alternatives to petrol and diesel ahead of decisions at Budget 2018. In the meantime, the government will end the fuel duty escalator for LPG. The LPG rate will be frozen in 2018-19, alongside the main rate of fuel duty.
Air quality – In support of the National Air Quality Plan published in July, the government will provide £220 million for a new Clean Air Fund, paid for by changes to VED and company car tax for some diesel cars.
Vehicle Excise Duty (VED) – a supplement will apply to new diesel cars first registered from 1 April 2018, so that their First-Year Rate will be calculated as if they were in the VED band above. This will not apply to next-generation clean diesels – those which are certifed as meeting emissions limits in real driving conditions, known as Real Driving Emissions Step 2 (RDE2) standards.
Company Car Tax – a rise in the diesel supplement from 3% to 4%, with effect from 6 April 2018. This will also apply only to diesel cars which do not meet the Real Driving Emissions Step 2 (RDE2) standards
Vehicle Excise Duty (VED) – increase in line with RPI from 1 April 2018 for cars, vans and motorcycles registered before April 2017 and the First-Year Rates for cars registered after April 2017
Electric vehicles – from April 2018, there will be no benefit in kind charge on electricity that employers provide to charge employees' electric vehicles.
Ultra-low emission vehicles – The government will:

invest £200 million, to be matched by private investment into a new £400 million Charging Investment Infrastructure Fund
commit to electrify 25% of cars in central government department fleets by 2022
provide £100 million to guarantee continuation of the Plug-In Car Grant to 2020 to help consumers with the cost of purchasing a new battery electric vehicle.

Connected and Autonomous Vehicles (CAVs) – The government wants to see fully self-driving cars, without a human operator, on UK roads by 2021. The government will make changes to the regulatory framework, such as setting out how driverless cars can be tested without a human safety operator. The National Infrastructure Commission (NIC) will also launch a new innovation prize to determine how future roadbuilding should adapt to support self-driving cars.
---