Thursday 22 April 2021
The AA, Electrifying.com and Transport Minister embark on Electric Car myth-busting mission
New study of 15,000 drivers shows electric cars are increasingly appealing with half (49%) agreeing with the 2030 ban on the sale of new petrol and diesel cars.
63% of people have never heard of the Government's plug-in grant
50% unaware of funded home-charging installation scheme
Transport Minister Rachel Maclean spoke exclusively to electrifying.com
One in three drivers (34%) say an electric car would suit their lifestyle right now, according to a new study* of 15,549 drivers commissioned by the AA and electric vehicle experts, Electrifying.com. A further third (32%) find going to the petrol station a chore (this rises to 40% among women) and more than half (62%) like the idea of waking up to a full battery.
But work is still needed to educate and reassure drivers ahead of the ban and half of drivers (49%) feel less confident about driving an electric car than a petrol or diesel car.
The research has also revealed that 56% are unwilling to give up their conventionally-powered cars and a similar percentage have fears around the reliability of the charging network, the National Grid and even the vehicles themselves.
A massive 81% of people think electric cars are still too expensive, but a large majority (63%) have never heard of the plug-in grant** which could help them make a purchase, while 50% have never heard of the Electric Vehicle Home Charge Scheme***.
These misunderstandings and many more are why the AA, Electrifying.com and Rachel Maclean MP, Parliamentary Under Secretary of State at the Department for Transport, have joined forces to go on an Electric Vehicle Myth Busting Mission.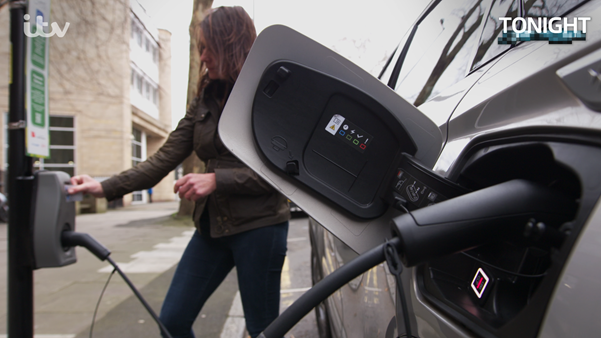 The top five worries about owning an Electric Vehicle were:
81% say electric cars are too expensive
77% believe an EV won't go as far on a single charge as a petrol/diesel car on a full tank
59% think charging an EV takes too long
56% are concerned the charging infrastructure is unreliable
51% worry about breaking down in an EV on a motorway
While some EVs are expensive, the range of electric cars on the market is expanding rapidly and there is more choice with a wider range of prices, says Ginny Buckley, Founder of electric car advice site, Electrifying.com. "The silent revolution has started but it's obvious we need to help people along the way. Reliable information, independent reviews and access to understandable information are essential as we travel towards the 2030 ban on sales of new petrol and diesel cars."
The top five things to give drivers more confidence in Electric Vehicles were:
75% ease of access to a charging point at home
73% knowing you could get plug in at any charging point whoever runs it
72% a reliable fast charging network on the motorway network
72% more charging stations at shopping centres, supermarkets, leisure centres
69% if an EV cost the same as the equivalent petrol or diesel car
These are all valid points which potential electric car owners want to be addressed. However, awareness of the Government's financial support available to those considering the switch today is relatively low.
Level of understanding about help/incentives/grants available
69% never heard of the lower benefit in kind taxes for company car drivers
63% never heard of plug-in car grant
50% never heard of home charge point grant
23% never heard of reduced vehicle excise duty (car tax)
Speaking exclusively to electrifying.com, Transport Minister Rachel Maclean said: "As host of COP26, we want more people to feel empowered to make the switch to an electric vehicle. The release of today's survey highlights the bumps in the road towards more people choosing an EV, and we know many want support from Government and wider industry to do so.
"That is why we're investing up to £2.8 billion to drive the switch, creating a world-leading electric vehicle charging network that's reliable for all and accelerating us towards a zero-emission future."
Edmund King, AA president, said: "After more than a century of the combustion engine leading the charge it is not surprising that some drivers are only just catching up with all things electric. We are here to help petrol heads become electric heads. We are delighted to join with Electrifying.com and the government to bust some of these myths.
"The AA is determined to give power and support to all EV drivers and potential EV drivers. As the number one recovery company for EV drivers with more trained EV-capable Patrols than anyone else, we are here to help. The automotive future is exciting, and we will probably see more change in the next ten years than we have in the last fifty."
---
* Yonder polled 15,549 drivers between 9-17 March 2021
** Plug-in Car Grant is a Government incentive of £2,500 to help with the purchase on an electric vehicle with a list price of under £35,000
*** Electric Vehicle Home Charge Scheme is a Government incentive of £350 to help with the installation of a charging point to your home