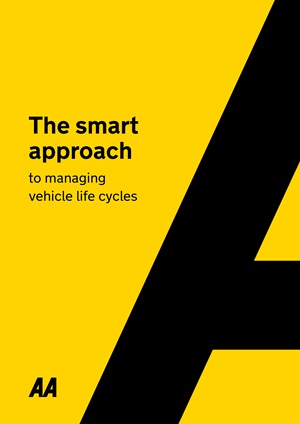 A collaboration between the AA and a vehicle manufacturer to tackle hard-to-reach recalls from the past decade saw more than 5% of the 30,000-pilot group repaired in fewer than three months. With one in every 13 UK vehicles subject to a recall notice, the AA's contribution to tackling this problem has been welcomed by executive agency, the Driver and Vehicle Standards Agency (DVSA).
During the initial phase of the AA recalls project in the early part of 2020, which saw teams travel around the UK, journeying to members' homes or workplaces to replace faulty airbags, more than 2,000 bookings were made, and 1,500 jobs completed, achieving a 99.5% average customer satisfaction rate.
The AA is working with manufacturers, fleet operators and dealer groups to develop a complementary mobile recalls servicing team which will operate alongside existing dealer networks. This latest project follows on the back of successful trials where AA mobile mechanics were sent to complete remedial recalls work in the Scottish islands, as well as conducting regional pilot programmes to support dealers managing a backlog in their locality.
Neil Barlow, Head of Vehicle Engineering at DVSA, commented: "We welcome the AA's creative approach to tackling the challenge of outstanding recalls, particularly with hard-to-reach groups. As a problem of considerable scale, it is one that would hugely benefit from a more industry-wide, collaborative approach. We urge manufacturers, dealer groups and fleets to come together to consider innovative ways of communicating and responding to recalls going forward."
Repair flexibility is key to easing the increasing recall burden faced by the UK's fleets, argues a new report from the AA's Business Services team, which supports the recall programme roll-out. The Smart Approach to Managing Vehicle Life Cycles examines the top issues facing today's fleets. It found three fifths (61%) of drivers would be more likely to action a recalls notice if a delivery and collection service were provided, while 53% want a technician to come to their workplace or home to conduct repairs. Meanwhile, 57% would like an alternative option to taking recalled vehicles to dealerships for repair provided.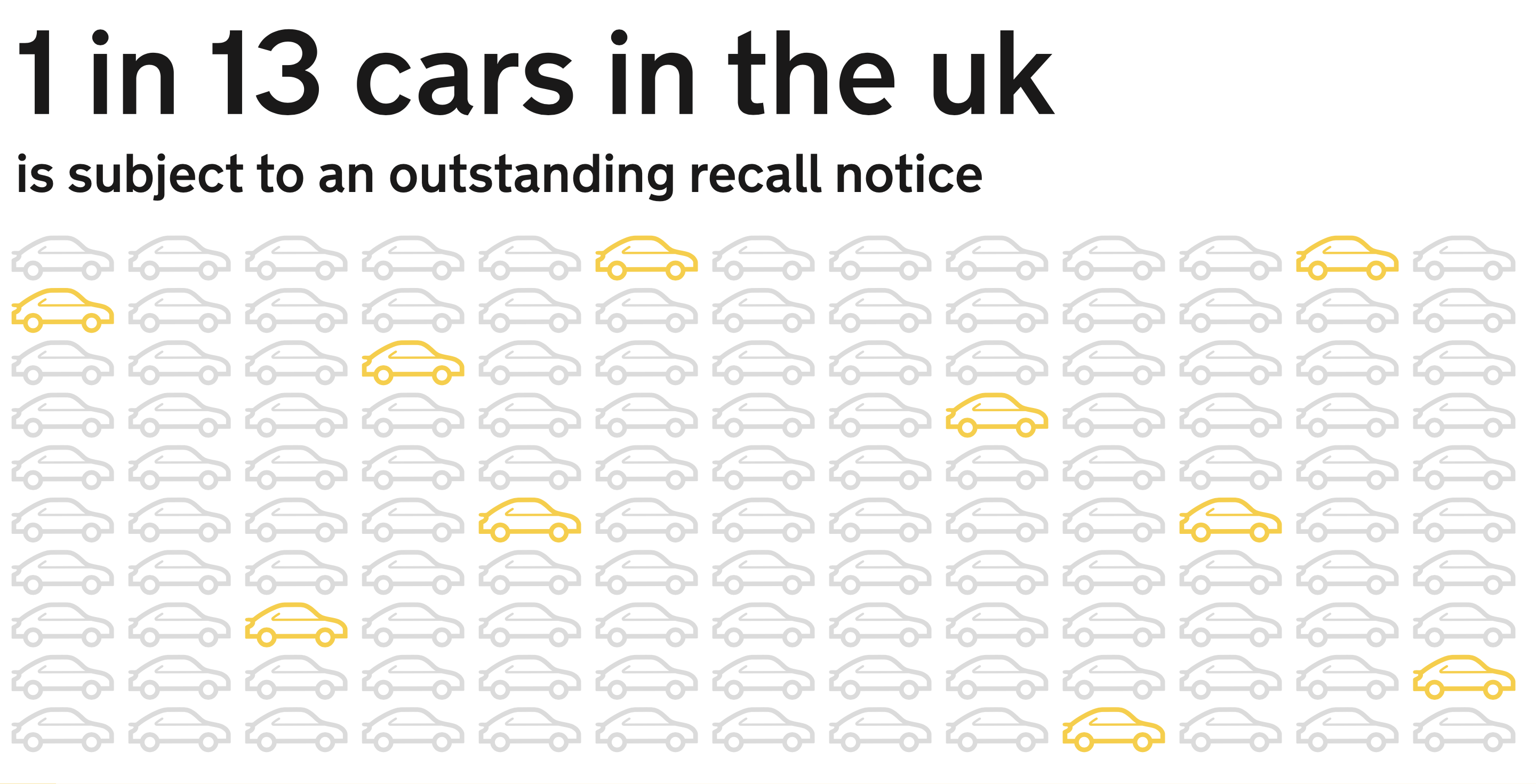 Recalls are on the rise across Europe. Indeed, 2019 saw 380 passenger car recalls across the continent, a 32% rise from 2018 . The report also noted a 25% increase in the number of vehicle models affected, rising to 299 vehicles from 239 in 2018. Airbag issues were behind the highest number of recalls, affecting 144 models, followed by engine problems (144), suspension (65), brakes (49) and steering (35). A recent study also suggested one in 20 cars on UK roads is still driving around with a faulty airbag.
In 2019, 1,218 recalls were issued for vehicle and equipment (DVSA 2019). As part of their duty of care obligations, fleet operators and business owners can risk fines or even prosecution if vehicles are not properly maintained or are sold on with an outstanding recall in place. Ignoring a recall notice could impact on insurance validity and subsequently pay-outs in the event of a claim. Further, the fleet manager is also responsible for ensuring drivers understand their obligations when it comes to booking in remedial work and dealing with recalls.
The DVSA temporarily paused the requirement to complete vehicle recalls during the COVID-19 crisis. However, dealer showrooms and workshops across the UK have now reopened, except where local restrictions apply.
"Fleet operators and business owners are already working in circumstances of challenging chaos, fuelled by our uncertain times. And now, with recalls on the rise, the fleet manager's burden is increasing further," said Stuart Thomas, AA director, fleet services. "To put this critical issue into perspective, DVSA (Driving and Vehicle Standards Agency) data shows that one in every 13 vehicles in the UK is subject to a recall notice, while the body is also considering incorporating recall work into the MOT process, which would see a vehicle with an outstanding recall notice automatically fail.
"Greater flexibility across the repairs process is vital to easing the strain, as well giving drivers and managers convenience and control over when and where recall work is conducted. The AA will continue to invest across this vital area of concern to reduce fleet downtime and improve efficiency."
Visit the DVSA's recall checker and Motor Ombudsman's recalls web service for information about the status of vehicles on your fleet. If a vehicle in your fleet is subject to recall, contact the dealer or workshop that has been officially authorised by the manufacturer to carry out repairs and ask for information on next steps.
For more information, please visit theaa.com/business