I head up public affairs and communications at the AA and often appear as a transport commentator on radio and television. I am also director and a trustee of the AA Charitable Trust for Road Safety and the Environment, and a director of AA DriveTech.
Outside of the AA, I am a member of the influential Motorists' Forum and a Fellow of the CIPR and PRCA. Together with Deirdre King, we were runners-up in the Wolfson Economics Prize with our submission on Road Miles.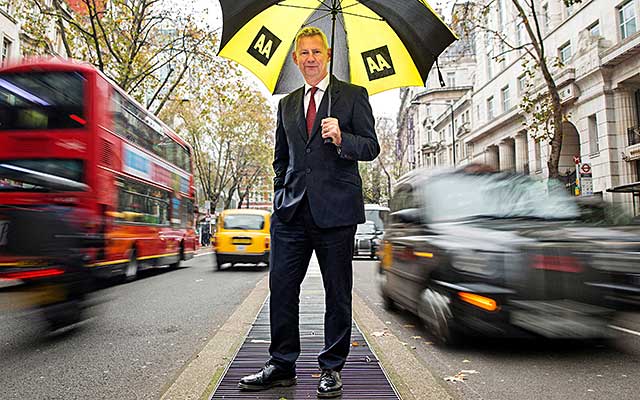 Read my latest blog posts
24 February 2023
Car Crash. Sort it. Replace it.
---
28 August 2022
A test drive around Eastnor Castle in Range Rover's flagship model
---
1 December 2021
1200 miles around Scotland in an electric car
---
1 November 2021
Save money and save on CO2
---
5 August 2021
Personal choice or psychological barrier?
---
29 June 2021
Gimmick or badge of honour?
---
9 November 2020
Pondering my drop in fuel consumption both now and in the future
---
20 April 2020
Find out what happened when The London Ambulance Service called me during the coronavirus lockdown.
---
18 December 2019
A Christmas message from me and a reminder about staying safe on the roads over the holidays.
---
2 December 2019
I discuss the issues and incentives around adopting EVs.
---
30 May 2019
Find out the impact of our campaign for more emergency refuge areas on smart motorways.
---
Read more of my blogs from the archive.
---