26 May 2023

As low fuel prices, sunny weather and school holidays tempt Britain's drivers onto the roads to enjoy the third and final May Bank Holiday of the year, the UK's number one motoring organisation is preparing for heavier than normal traffic over the coming weekend.

The AA is expecting this weekend to be busier on the roads than the early May Day Bank Holiday and King Charles III coronation weekends, with 17 million* trips planned according to a recent AA/Yonder poll**.

With settled weather predicted, some families may opt for a relatively inexpensive day in a local park area or a day on the coast. For those who can afford to spend a little, there are early music festivals such as Neighbourhood Weekender in Cheshire and Creamfields South in Chelmsford. Wherever the destination, AA advice is to check local traffic reports before you travel.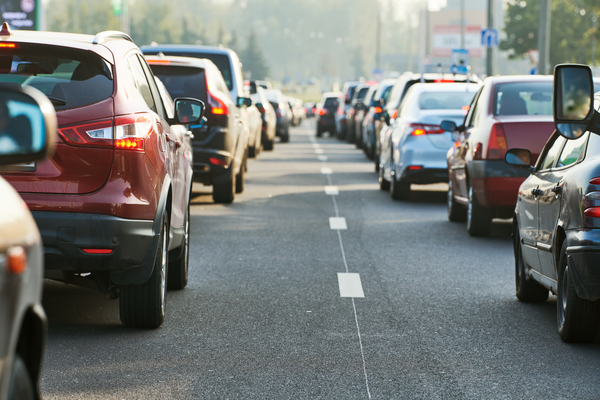 Drivers are also advised to check their vehicle before travelling to help avoid a breakdown. Of those that went on a bank holiday earlier in May, only 23.8% said it went perfectly while 24.3% ran into a serious problem, such as a traffic jam or a parking headache**. If the worst does happen, the AA's five-star patrols are on duty all weekend. Try to give yourself peace of mind by having breakdown cover in place before you travel.

If you drive an electric vehicle (EV) make sure you have plenty of charge to reach your destination, accounting for possible traffic delays. You can find your closest charge point and fuel stations by using the free AA app.

"Lower pump prices will not only encourage more holiday drivers onto the road but ensure that more of their spending goes to tourism and not the fuel trade."
Nick Powell, AA patrol of the year, said: "With fuel in some areas at its
lowest price
since October 2021, many drivers may want to take advantage of the price drop by heading onto the open road. This, coupled with school half-term holidays is likely to lead to much busier than normal roads, particularly around leisure attractions and parks.
"For those fortunate enough to be heading on a road trip abroad, main ports, particularly Dover, where
Operation Brock
is in place, in addition to Portsmouth and Hull, will see an upturn in traffic so it's important to plan ahead by checking for
travel updates
and by keeping plenty of food and drink in your car in case you do get stuck in heavy delays."
Commenting on fuel prices, Luke Bosdet, AA fuel price spokesperson, said: "Lower pump prices, with diesel's average this week down 50p from last summer's peak to below 150p a litre and petrol typically at 143p a litre, will not only encourage more holiday drivers onto the road but ensure that more of their spending goes to tourism and not the fuel trade. Having said that, the often huge price variations depending on where you fill up will drive many drivers round the bend."
Bank holiday trips can sometimes go wrong, as nearly a quarter of AA members (24.3%) who went on a trip during the last two (early May / coronation) experienced.
Of those:
56.2% ran into a severe traffic jam
37.5% found it very difficult to park18.3% found the attraction or destination they visited over-crowded
11.3% had a long queue for fuel
10% had someone on the trip fall ill, get injured or suffer car sickness
6.7% had their vehicle breakdown
10% suffered some other misfortune during the trip
Pre-planning or keeping tabs through information services may help to avoid some of the problems drivers encountered, such as the traffic updates in radio broadcasts and online feeds from the AA's Route Planner and others.
Checking on parking advice from tourist information or the websites of specific locations before setting off can ease some of the headache. In worst case scenarios, desperate visitors who can't find a parking space and a take a chance by parking illegally risk having their vehicles towed away.
Police shut road and 40 cars towed away because of inconsiderate parking by Snowdonia tourists - Wales Online
BCP Council's towaway operation beefed up this summer | Bournemouth Echo
---
*Comparative figures with the number of registered vehicles in the UK (33.1 million) in September 2022 –
Vehicle licensing statistics: July to September 2022 - GOV.UK (www.gov.uk)
**Yonder conducted an online survey of 12,225 UK adults aged 18-65+ between 16th to 23rd May 2023. Data is weighted to be representative of the population of the UK. Targets for quotas and weights are taken from the PAMCO survey, a random probability survey conducted annually with 35,000 adults. Yonder is a founding member of the British Polling Council and abides by its rules.
The AA – a Which? Recommended Provider for five years running.