9 March 2017
Today's bus lane adjudications, upholding appeals against penalty charge notices (PCN), underline the confusion in the implementation of bus lane enforcement. This has been exploited by councils to fine tens of thousands of motorists and rake in millions of pounds.

The AA supports the appropriate use of bus lanes as a means of reducing congestion and understands the need for deterrence to make drivers behave and not impede public transport, but the setting up of cameras to reap penalty charge notices on an industrial scale is unacceptable.
"The Government foresaw the 'public relations' disaster of stringent bus lane enforcement and suggested to councils that first-time offenders be given a warning letter, regardless of when enforcement started. How often does this happen outside the minimal grace periods councils allow before handing out huge numbers of PCNs?" says Edmund King, the AA's president.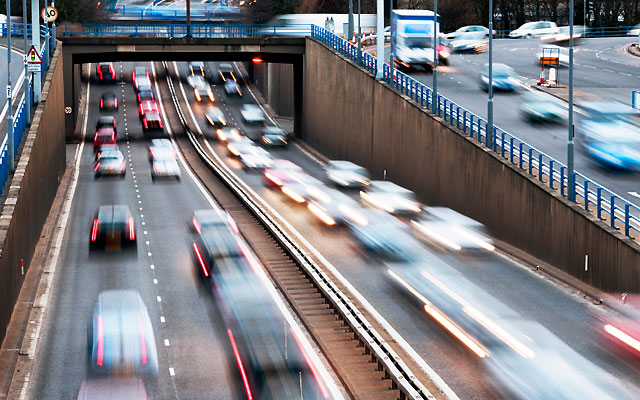 Pay back the PCNs
The AA applauds the Traffic Penalty Tribunal's intervention and for often being the only way wronged motorists can get justice. We urge drivers who know they were unfairly fined to make an appeal. With regard to the Preston bus lane, the AA suggests the council takes note of the Tribunal's findings, pays back the PCNs and goes back to the drawing board with the scheme.
In Basingstoke, where there is a pedestrianised zone with a bus lane running through, drivers on the whole comply with clearer and simpler restrictions – without the use of cameras and very few fines needing to be issued.
A review of bus lane signage
There needs to be a review of bus lane signage as the AA feels that many of its members don't appreciate the meaning of the blue signs. Additionally, problems with going into bus lanes to allow emergency vehicles past and crossing bus lanes to get into hospitals and other public places needs to be clarified.
---
Traffic Penalty tribunal press release
When is a bus lane not a bus lane?
High Court upholds Traffic Penalty Tribunal decision in Nottingham
Traffic Penalty Tribunal Adjudicator rules Preston scheme inadequate
Chief Parking Adjudicator emphasises that appealing is simple and free
Nottingham City Council v the Bus Lane Adjudicator
The High Court today upheld the Traffic Penalty Tribunal (TPT) Adjudicator's decision that a motorist could not be required to pay a penalty for 'being in a bus lane' when the street is a Pedestrian Zone signed with the Pedestrian Zone signs.

While it is an offence to drive past Pedestrian Zone signs and enter the zone, councils in London and in Wales can issue penalty charge notices for this offence. Due to an anomaly in the law, councils in England outside London cannot do so and the offence remains a matter for the police.
Woodward and Others v Lancashire County Council, Fishergate, Preston
Six motorists who appealed against having to pay a £60 penalty for 'being in a bus lane' in Fishergate, Preston have had their appeals allowed as a result of which the penalty charges are not payable.
Fishergate is part of an experimental 'shared space' traffic scheme introduced by Lancashire County Council around Preston station in October 2016. The Traffic Penalty Tribunal (TPT) Adjudicator decided that the signing scheme on the approach to Fishergate from Lune Street, Chapel Street and Fox Street is not adequate to warn motorists of a bus lane restriction that operates from 11am to 6pm.
The decision recognises that since the government has relaxed its guidance on how traffic schemes should be signed, councils must nevertheless ensure that signs sufficiently inform road users about restrictions.
Caroline Sheppard, Chief Parking Adjudicator, comments: "These two cases illustrate the work of the Traffic Penalty Tribunal Adjudicators where motorists have been penalised for driving in a bus lane. While most cases are about a £60 penalty, the outcome can have significant implications for councils and motorists. Appealing is simple through the TPT award-winning online appeals system, and motorists can upload evidence and view the council case online. There are no costs or charges. The independent lawyer adjudicator can communicate with the parties through messaging to clarify the issues and will usually issue a decision within two or three weeks."