21 September 2017
UK petrol prices have hit a six-month high as drivers in small rural towns have been left reeling by a price storm that has added 4p to a litre and more than £2 to a tank of petrol, according to the latest AA Fuel Price Report.
Two and a half weeks of falling wholesale costs mean that pump prices should be heading down, but
Many retailers are still maxing out on a 4p-a-litre wholesale leap that lasted just two days
Two out of 10 main fuel retailers, including a leading supermarket, have added more than 4p to their average petrol price in the past month.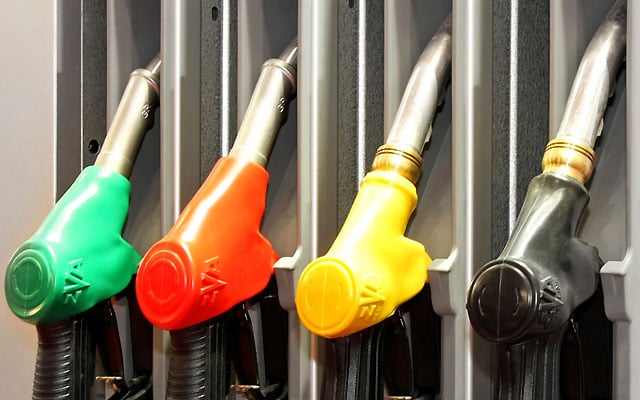 This follows predictions that US refinery closures following Hurricane Harvey would add 4p to the average UK price of petrol. In reality, UK wholesale petrol costs rose from 34.5p a litre to 38.3p in the last two days of August, but have been on a downward track ever since.
Last Wednesday, they were back to 34.5p a litre and this Wednesday below 33p. Yet, UK average petrol pump prices are still nearly 3p a litre higher than before Harvey struck.
Comparing mid-September pump averages with mid August's, prices at the start of the week looked like this:
Average pump prices (pence per litre)
Petrol: mid September – 119.82, mid August - 116.53. Change: +3.29
Diesel: mid September – 120.53, mid August – 117.44. Change: +3.09
The last time pump prices were higher:
Petrol: 13 March 2017 – 120.00p
Diesel: 27 April 2017 – 120.53p
Rural towns
Small rural towns, with populations of 8,000 – 10,000 but without a supermarket fuel presence, saw petrol rise to 122.9p / 123.9p a litre after being at 118.9p / 119p a litre only a fortnight before. Examples include Haslemere in Surrey, Ludlow in Shropshire and Hook in Hampshire.
A track of pump and wholesale weekly averages shows that, although wholesale fuel prices were largely static through mid to late August, petrol pump prices were already inching up by around half a penny a week. This, the AA believes, was down to supermarkets easing up on the fiercely competitive prices during the early summer pump price battles. This would allow nearby non-supermarket rivals to raise theirs.
Hurricane Harvey wholesale price surge
The Hurricane Harvey wholesale price surge peaked as August turned to September and started to fall away. However, three weeks later, pump prices have still been rising. In 2005, after the Petrol Retailers Association announced that post-Hurricane Katrina pump prices would fall by up to 4p a litre, it took two months for that saving to be passed on.
Regional variations
Across the UK, the South East and South West have seen average petrol prices burst back above the 120p level for the first time since March. This is partly due to high rural pump prices but also because some supermarkets are charging 119.9p for petrol in large southern towns, such as Basingstoke.
A hurricane-category rip-off
"These over-inflated petrol prices are a hurricane-category rip-off. Why? Because the same thing happened with Hurricane Katrina in 2005, when it took two months for drivers to get the full benefit of a 4p-a-litre fall in wholesale costs shortly afterwards," says Luke Bosdet, the AA's fuel prices analyst.
"It illustrates that 'rocket and feather' pump pricing is still alive and making motorists' lives a misery. Earlier this year, when petrol averaged 120p a litre, 14% of AA members said they were cutting back on other areas of family spending to compensate, rising to 35% among 18 to 24 year olds.
'rocket and feather' pump pricing is still alive and making motorists' lives a misery
"As happened with the Katrina experience, the AA again calls on the Government to make wholesale and pump prices transparent for UK motorists. That means making readily available online a track of wholesale prices versus pump prices, as is the case in the US, South East Asia and Australia.
"That way, drivers won't be kept in the dark when wholesale prices drop for a significant period but retailers continue to cash in on elevated prices."