8 April 2017
In a week when speculation is rife about the future of diesel vehicles and the Government continues to feel the heat over air quality, an AA-Populus study of more than 20,000 AA members has found high levels of support for a diesel scrappage scheme.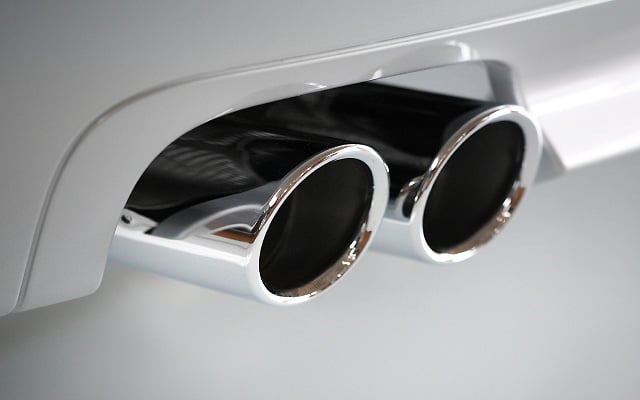 Our February 2017 Driver Poll (20,055 respondents) asked:
In 2009 the government launched a scrappage scheme that gave car buyers scrapping an old car (more than 10 years old) a discount of £2000 on a new car. At the height of the recession the scheme was aimed at helping the economy, employment and the environment. To what extent would you support a new scheme aimed specifically at scrapping older, more polluting diesel cars and replacing them with new, and cleaner petrol, diesel or hybrid/electric vehicles?
68% support diesel scrappage (39% strongly)
10% opposed (6% strongly)
Support is highest in London (73%) and lowest in the NE (64%)
More likely to be supported by younger drivers (75% 18-24, 25-34)
Still a fair amount of support in more rural/car dependent areas e.g. Scotland (67%), South West (67%), and Wales (65%).
With a new report on plans to improve air quality across the UK due this month, the AA is calling for a diesel scrappage scheme to help take older, more polluting vehicles off the roads.
Clean air zones
Under current proposals, Southampton, Nottingham, Derby, Birmingham and Brighton are set to create Clean Air Zones, similar to the Ultra Low Emission Zone in London. But it is thought that other cities could now be added to the list as the Government needs to make significant steps to meet its air quality targets.
A scrappage scheme similar to the original scheme in 2009, in which cars over ten years old could be scrapped and replaced by new models with a grant of £2,000 provided by Government and manufacturers, could be effective. A new scheme could play an important role in helping households across the country move out of older diesels and into electric, hybrid and low emission vehicles.
Part of the solution
Edmund King, AA president says "A new scrappage scheme would be popular with seven in 10 drivers and, we feel, could be part of the solution.
"AA members understand the issue and more than 80%* say that improving air quality is important, but it would be grossly unfair to penalise those who bought diesels back in the early 2000's in good faith and with government encouragement.
We need a balanced and fair approach to tackling air quality and financial incentives to encourage some drivers to purchase cleaner, greener, safer vehicles would certainly help
"Whilst older diesel vehicles contribute towards local air pollution, they are certainly not the only source, and measures should be put in place to tackle other, non-vehicle contributors, for example, ships running diesel generators while in dock in Southampton.
"Previous real-world vehicle emissions monitoring in London indicated that approximately 10% of gross polluters caused 50% of the problem. The 'gross polluters' tended to be older buses, trucks, taxis and badly maintained cars. So plans must be put in place to help pull back the tide."
King continues "At present, it seems that demonising diesel cars is the easy position to take. But diesel still has an important role to play in transport and services as it powers our ambulances, fire engines, bin lorries and trucks. Modern diesel cars are also much more fuel efficient.
Hotchpotch of schemes
"We are seeing a hotchpotch of schemes from different local authorities, for example, penalising diesel car owners by hiking parking charges. Yet a modern Euro 6 diesel produces less NOx than a 10-15 year-old petrol car so the logic of some schemes just doesn't stack up.
"We need a balanced and fair approach to tackling air quality and financial incentives to encourage some drivers to purchase cleaner, greener, safer vehicles would certainly help."
---
* Populus received 19,619 responses from AA members to its online poll between 12th and 20th July 2016. Populus is a member of the British Polling Council and abides by its rules.