3 May 2022
As the AA opens the doors to its new Autocentre in Dartford**, the survey of almost 14,000 drivers found that just 3% said vehicle servicing was a luxury they could no longer afford.
The AA Autocentre will offer servicing as well as MOT, maintenance and repair options for both consumer and business customers. AA members who breakdown in the area will also be given the option to be recovered to the Autocentre should the patrol be unable to fix the vehicle at the roadside, providing a whole care service.
As well as providing the technical experience and expertise drivers would expect from the AA, the Autocentre will offer a clear and fixed pricing promise, while guaranteeing any repairs carried out for 12 months.
EV boost for Dartford and trusted advice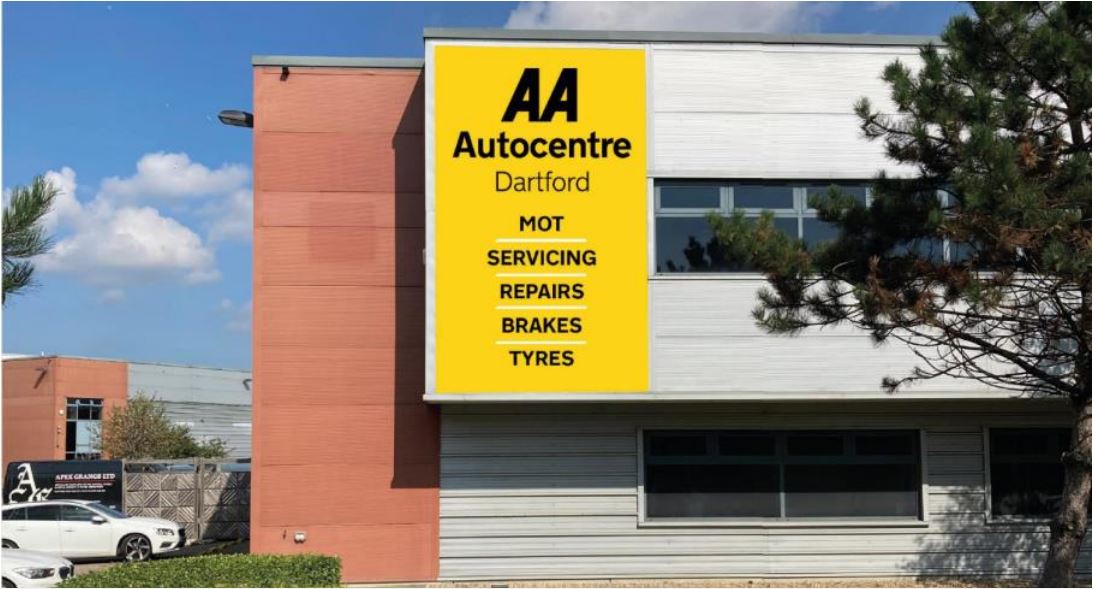 The Autocentre will also provide an EV boost to the local area by installing two charging points available for public use, while the Autocentre boasts a dedicated EV bay which caters for all electric cars and is staffed by technical experts trained to the industry leading, and Office of Zero Emission Vehicles endorsed, Institute of the Motor Industry (IMI) level 3 standard***.
As one of the UK's most trusted brands, the Autocentre will allow drivers of all fuel types access to expert technicians for advice and peace of mind that repairs being carried out will be done at the highest levels.
Penny Stoolman, managing director of AA Prestige, said: "We are very excited to launch our new Autocentre in Dartford. We know that people value and trust our expertise and cannot wait to help people and businesses from the area.
"Some drivers may have been tempted to forego servicing as a way of saving money, but more than three fifths know that servicing can save you money in the long run as it prevents a costly repair bill should you breakdown.
"By providing a dedicated EV area staffed by highly trained experts, we want to show that we are ready to help those who have already switched to electric cars, while providing confidence and reassurance to those that we are willing and able to help them when they are ready."
---
* AA Yonder Driver Poll, April 2022. 13,935 respondents
** Book today at AA Autocentre Dartford: www.theaa.com/dartford or find us at 23 Quadrant Court, Crossways Business Park, Dartford, DA9 9AY
*** More information on the IMI EV Qualifications can be found here