2 June 2017
Eighty per cent of drivers really do enjoy driving and at least half of all drivers will drive to their holiday destination this summer, according to an AA-Populus poll of 21,850 members1.
But the renewed love affair with the car isn't about what's under the bonnet but more about what goes on inside the car.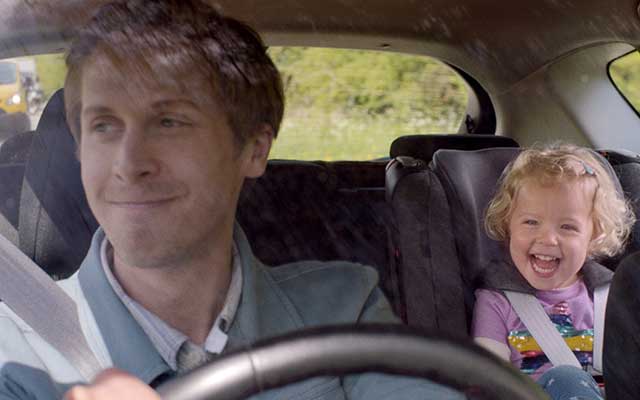 The car's the last great social space
In a world constantly on display, with every thought and emotion analysed on a smart phone, and social media intruding even into one third of children's meal times, the car has become the last great social space.
Due to social interactions in the car, almost half (49%) admit they have a strong emotional attachment to their car2.
Over a third of us feel being in a car allows for quality bonding time, with nearly 41% saying some of their fondest memories are of family road trips2.
Important conversations are somehow made easier on car journeys, with more than 1 in 5 admitting to making up after arguments in cars.
The car's not about mundane journeys as three quarters (76%) like exploring new places by car. It's as much about the journey as the destination.
Never miss a beat
As drivers enjoy their time in the car we want their journeys to flow smoothly so that they never miss a beat.
Edmund King, president of the AA says: "Our job, if we're needed, is to keep our Members on the road with first-in-class repair rates, our breakdown app and even our new Car Genie device that can predict and prevent up to one third of breakdowns."
Inspiring the nation
To illustrate how the AA helps members 'never miss a beat' a new ad by the multi-award winning agency of the year, adam&eveDDB, features a strong soundtrack by Tina Turner and a quite incredibly clever singing baby, and maybe, just maybe a small amount of post-production magic from the Mill (of John Lewis fame).
More about the ad and how we made it
We're sure our new ad will inspire the nation to look at their journeys a bit differently. They can stop worrying about traffic jams, petrol prices and potholes, and start to really enjoy those precious, precious moments
Driving holidays
The AA-Populus research also found:
Half (47%) of families taking their car into mainland Europe this summer consider the ferry to be 'a part of the holiday' rather than just a means of reaching their destination
58% drive when on holiday
50% drive to the holiday
45% take a holiday in the UK that involves driving there
Many life changing moments have happened in a car
1 in 20 Brits have proposed or been proposed to in a car
14% have shared their first kiss in a car, and
2% of the nation have even given birth in a car
More from the research
More than 1 in 10 (11%) Brits have their best thoughts or come up with their best ideas in the car
Over half (55%) of Brits have done something to make their car feel more homely

1 in 5 (21.1%) have added blankets
Nearly 1 in 10 (9.2%) have put lucky charms in their car, and
6% have even put extra shoes in the car so as not to ruin their good ones

1 in 6 Brits (18%) have a nickname for their car
1 in 4 (25%) Brits enjoy the drive to places, almost as much as actually getting to the destination
---
1AA Populus poll of 21,850 drivers April 2017
2Research carried out by Opinion Matters on behalf of the AA. 2,000 respondents, between 19 and 22 May 2017